Easter Bun (Spring 2010)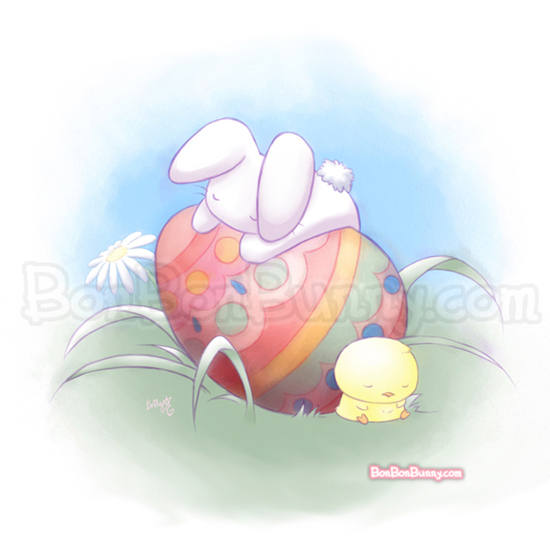 March 2010
Bunny and chickie are all tuckered out after painting and hiding their Easter egg. Will you be able to hunt for their treasure?
I had fun making this. Easter is one of my favorite holidays of the year, because of all the cute, pastel-colored stuff that shows up in the stores. I try to buy things with bunnies on them that I can keep out all year round. <3

Please respect the artist and do not use this image for any purposes (forum avatar, signature, Web graphics, banners, any personal use or commercial gain). (Exceptions?)


Do not trace, copy, or alter in any way. Do not remove signatures or watermarks.


Do not save and/or upload elsewhere (Photobucket, Flickr, Tumblr, etc.).

Sunday, April 10th, 2011 9:41 pm
Subscribe to the comments feed if you like. You can leave a response, or trackback from your own site.