Popuri (Harvest Moon Collab)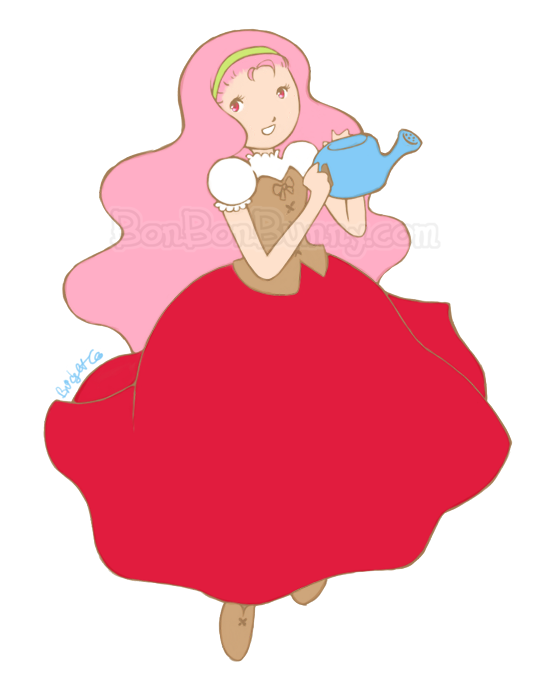 September 2011
My entry of Popuri for the Harvest Moon Collaboration Project.
Popuri, yeah! The cutest Harvest Moon character for sure! n_n She was really what drew me into the series back in the day, with that awesome pink poofy hair! Now she's off to her super important job of watering the sidewalk outside the Florist's Shop.
Popuri & Harvest Moon belong to Marvelous and Natsume


Please respect the artist and do not use this image for any purposes (forum avatar, signature, Web graphics, banners, any personal use or commercial gain). (Exceptions?)


Do not trace, copy, or alter in any way. Do not remove signatures or watermarks.


Do not save and/or upload elsewhere (Photobucket, Flickr, Tumblr, etc.).

Monday, September 19th, 2011 6:30 pm
Subscribe to the comments feed if you like. You can leave a response, or trackback from your own site.