MLP Custom Plush Commission: Filly Princess Luna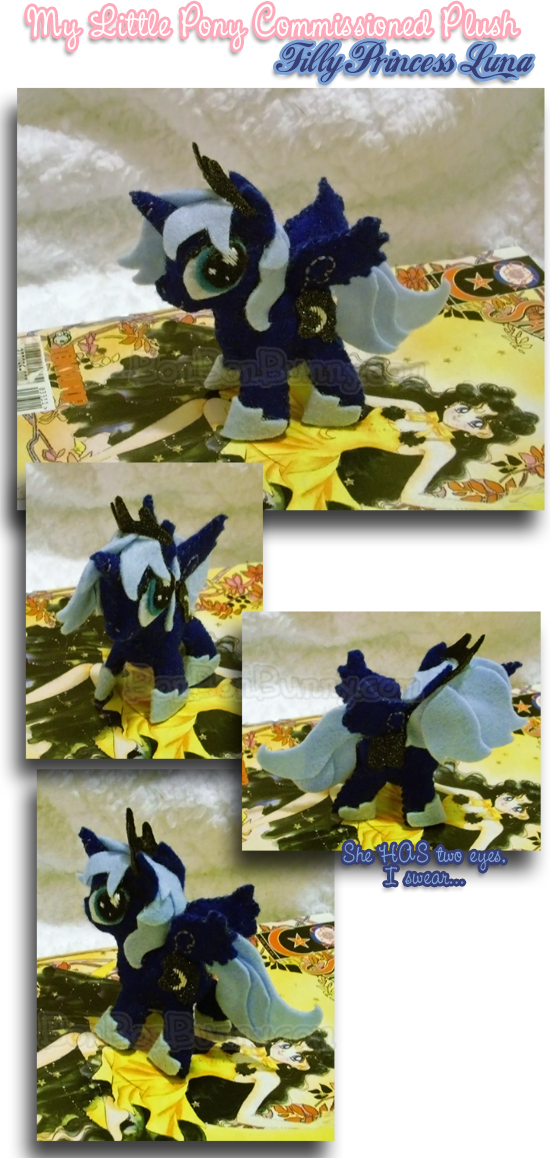 November 2011
The lovely Princess Luna as an adorable little filly. <3 I sprayed glitter on to her shoes but it doesn't show up at all in the photos! The black felt making up her cutie mark and tiara came pre-glittered and looks pretty freaking fabulous. This pattern was very experimental. It's my first one with wings AND my first filly, and it went with absolutely no mishaps! Filly plushes have shorter, wider legs, rounder bodies, and GREAT BIG EYES. (Luna's eyes don't look quite so wide, because she's, like, a princess, and her eyes need to be almond shaped, because, just because.) Do you think that even as a filly, Princess Luna spoke in the ROYAL CANTERLOT VOICE?

Please respect the artist and do not use this image for any purposes (forum avatar, signature, Web graphics, banners, any personal use or commercial gain). (Exceptions?)


Do not trace, copy, or alter in any way. Do not remove signatures or watermarks.


Do not save and/or upload elsewhere (Photobucket, Flickr, Tumblr, etc.).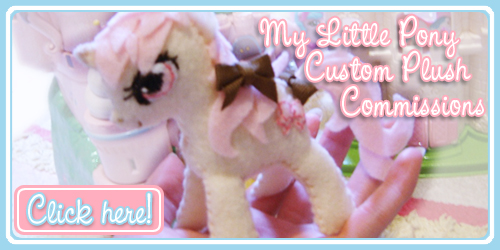 Wednesday, November 2nd, 2011 11:10 pm
Subscribe to the comments feed if you like. You can leave a response, or trackback from your own site.