Thunderbros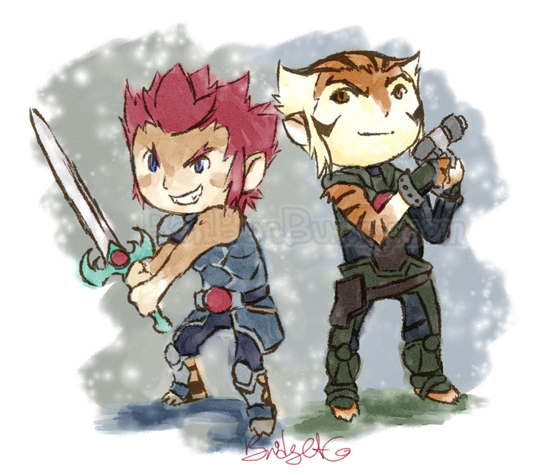 November 2011
Sometimes I open up Corel Painter and I'm like "Man, why don't I use this more often?! It's great!" and then I'm like "why do these colors turn white when they try to blend with each other" and "why do the edges look awful when I paint on the layer below this" and "why aren't any of the shortcut keys NORMAL" and other technical things that are annoying…
So here, finally, is my Thundercats fan art. I don't think Tygra looks quite smug enough. He also has the weirdest hair ever.
Thundercats belongs to Studio 4C I think


Please respect the artist and do not use this image for any purposes (forum avatar, signature, Web graphics, banners, any personal use or commercial gain). (Exceptions?)


Do not trace, copy, or alter in any way. Do not remove signatures or watermarks.


Do not save and/or upload elsewhere (Photobucket, Flickr, Tumblr, etc.).

Wednesday, December 21st, 2011 10:57 am
Subscribe to the comments feed if you like. You can leave a response, or trackback from your own site.