MLP Custom Plush Commission: OC Pony – Gemdas

November 2011
Gemdas is an OC Pony by Roundrockb!
I like the colors a lot. @3@ Like chocolate with vanilla frosting… I am told by Roundrockb that the colors are inspired by the Pokémon Eevee.

Please respect the artist and do not use this image for any purposes (forum avatar, signature, Web graphics, banners, any personal use or commercial gain). (Exceptions?)


Do not trace, copy, or alter in any way. Do not remove signatures or watermarks.


Do not save and/or upload elsewhere (Photobucket, Flickr, Tumblr, etc.).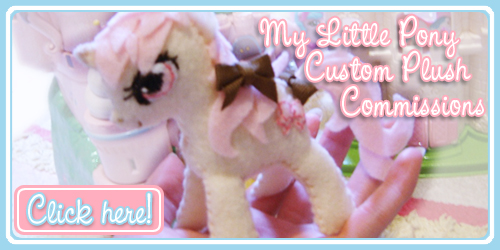 Wednesday, December 21st, 2011 11:11 am
Subscribe to the comments feed if you like. You can leave a response, or trackback from your own site.