Let's Play Hatoful Boyfriend Part 5
Previous: Part 1 | Part 2 | Part 3 | Part 4
Next: Part 6 | Ending
Useful Link: Download Hatoful Boyfriend here!
Okay!!  We took a small break, but now we're back at St. PigeoNation's!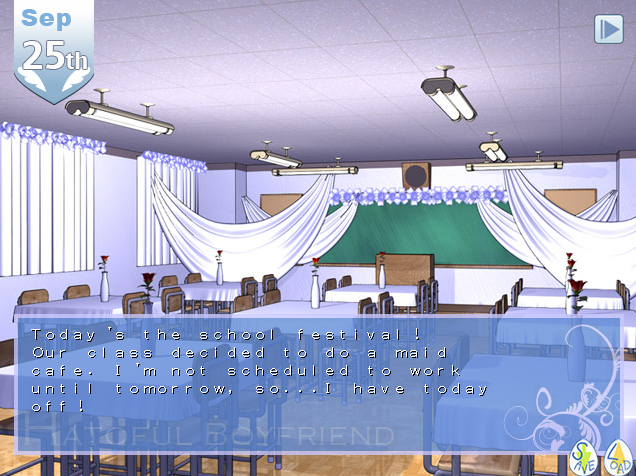 This school has some kind of event every week!  Seriously, a maid cafe??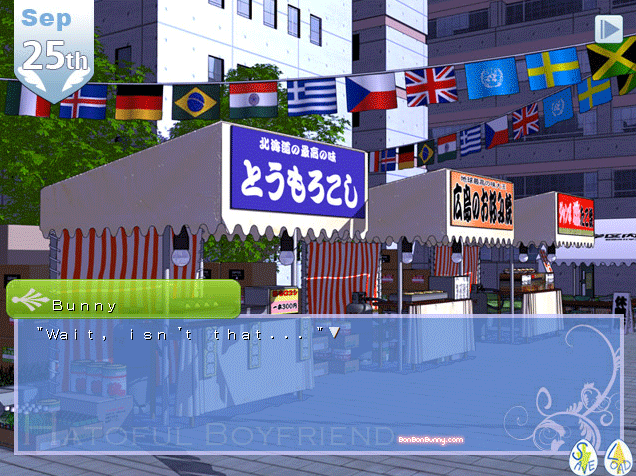 Bani-chan heads outside to check out the food stalls, and who should show up, but…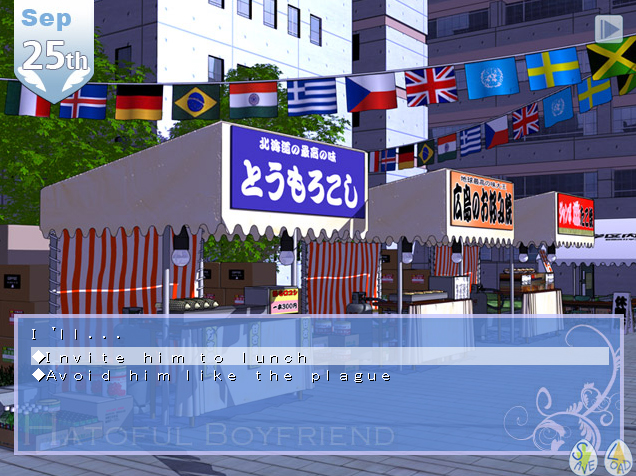 Come on, this one is obvious.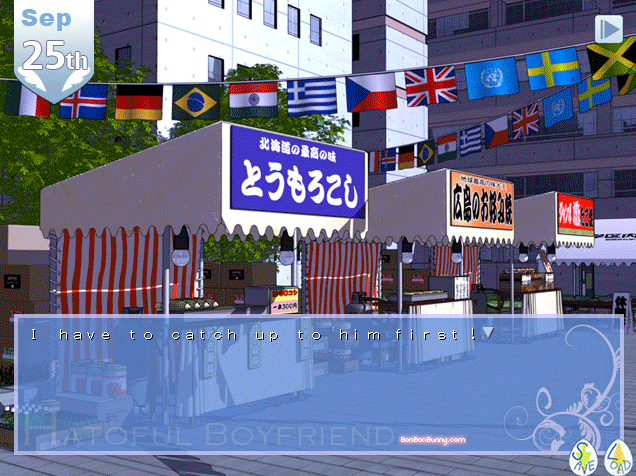 And there's no way he could be up to something sinister at all.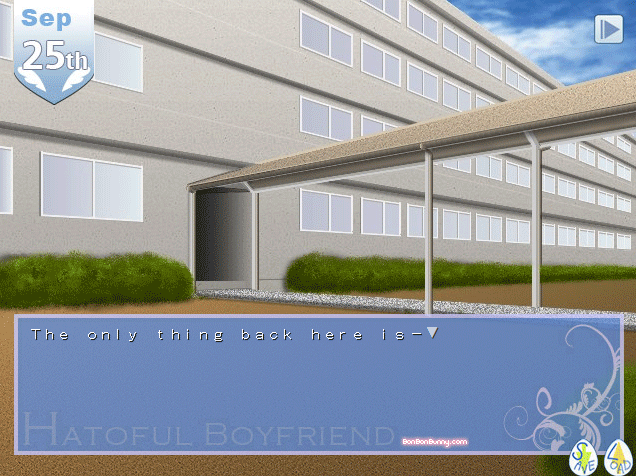 RUN FOR IT HE'S GOING TO STUFF YOU INTO THE INCINERATOR
Remember: Ninja doctor.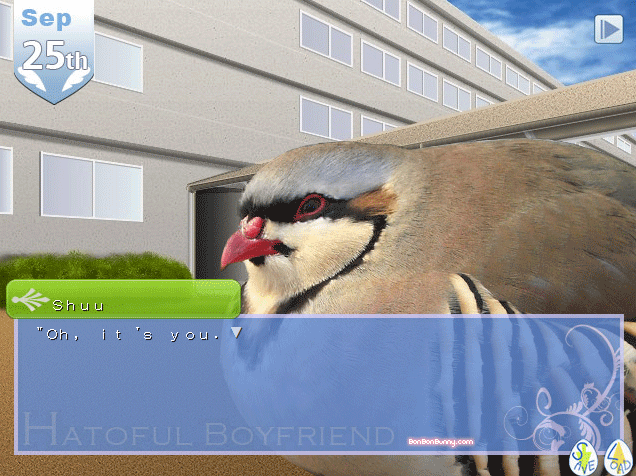 Stalking, says the guy who wanted a lock of my hair.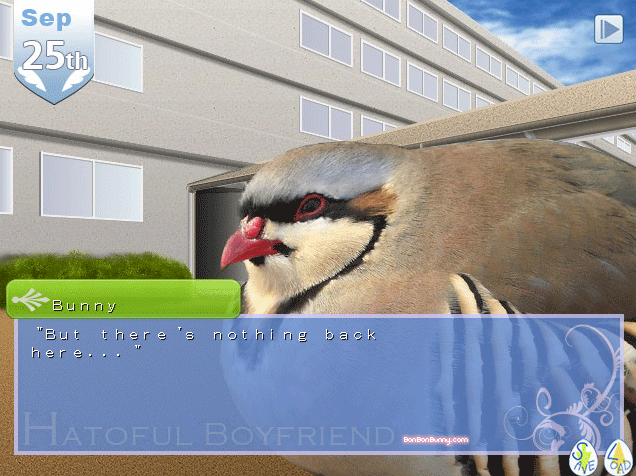 "Would you like a closer look?"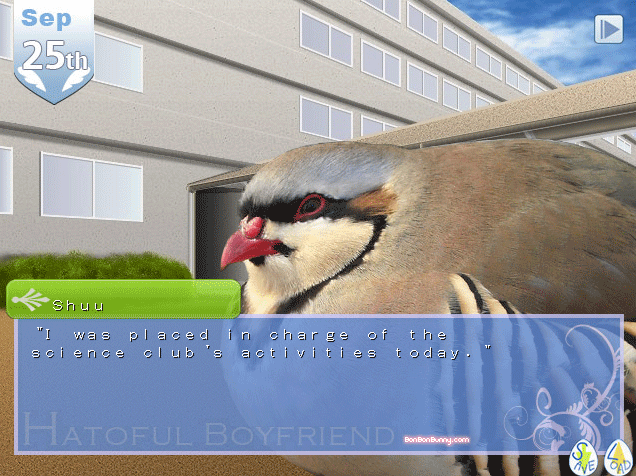 Oh. See? Totally reasonable explanation. The man is completely innocent!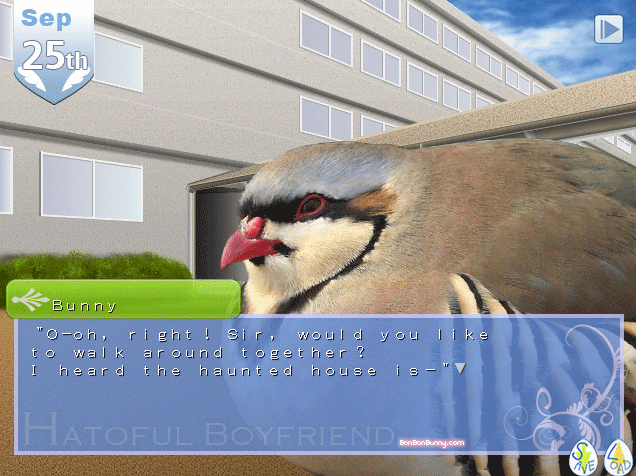 Shot down. :c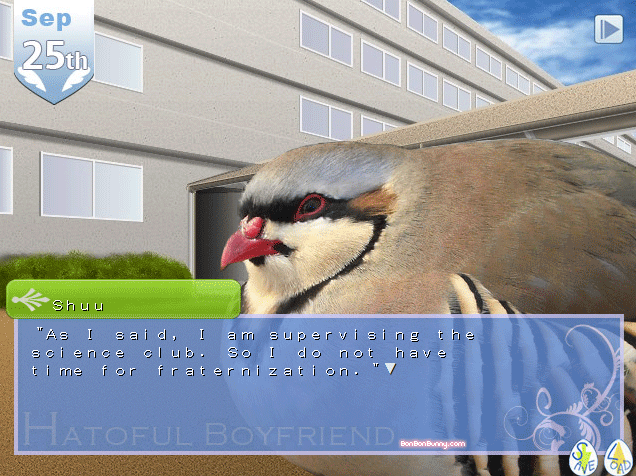 Sigh, guess we'll just head back, then –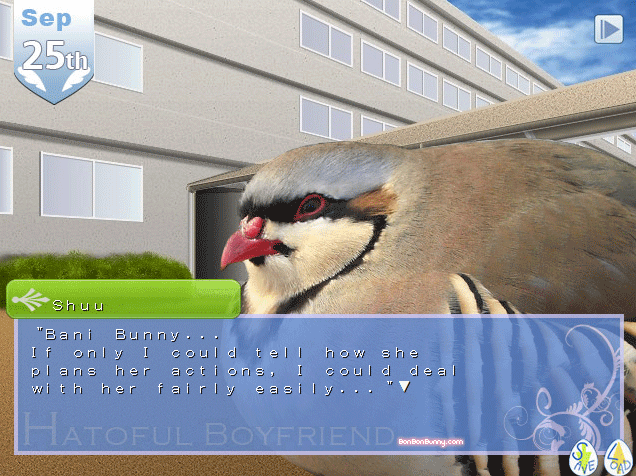 WAIT WHAT WAS THAT
Later…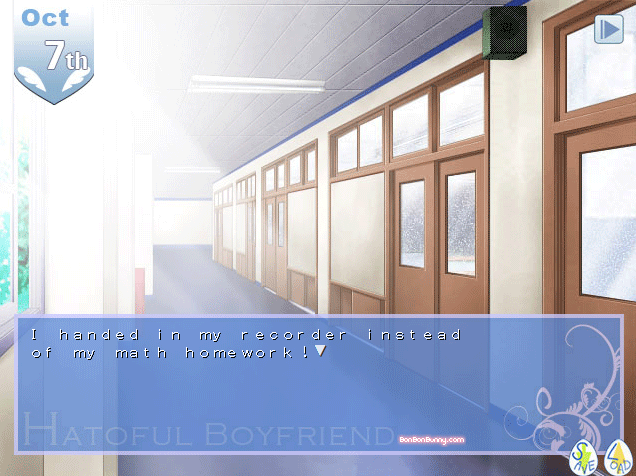 You what
I'm sorry but when you say 'recorder,' are you talking about the musical instrument, or am I confused?
HOW DO YOU MAKE THAT MISTAKE? O_O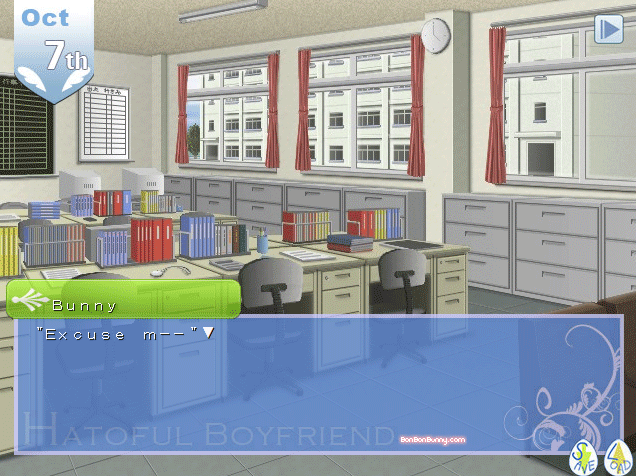 Whoa what are they talking about. Data? Is Shuu referring to the notes that he was taking during the school's Sporting Event?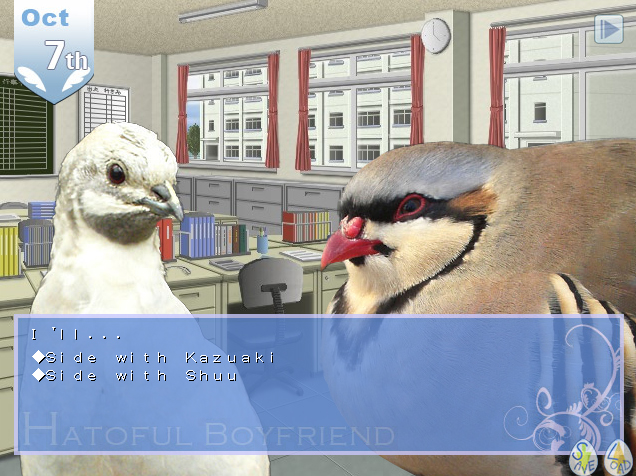 Hmm, toughie!! But I want Shuu to like me and preferably not murder me so let's take up his side.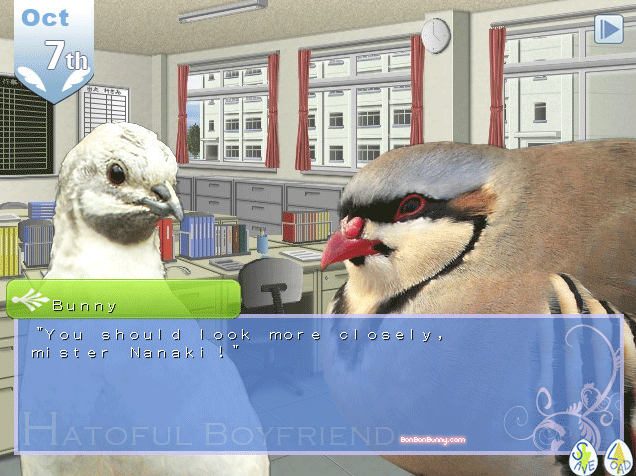 I almost forgot that Shuu isn't a very nice person. u_u Now I feel kind of bad for Nanaki-san. Anyway, after this, Bunny offered Kazuaki the correct homework and got her recorder back.  I don't even know.
Later still…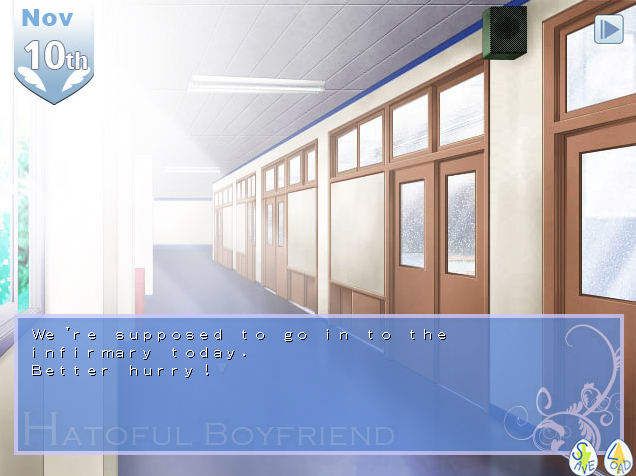 NOW what??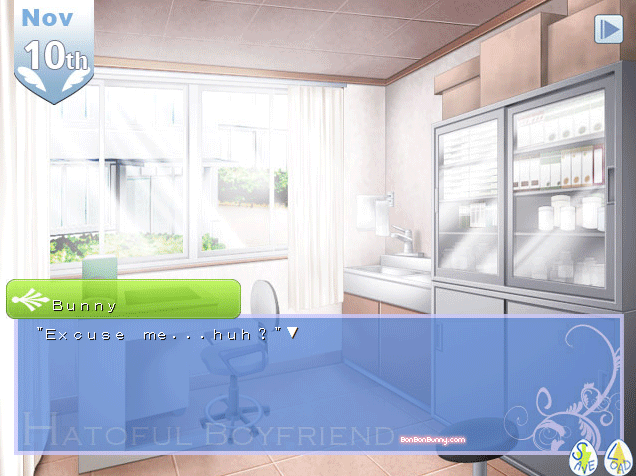 What? We care about Yuuya all of a sudden?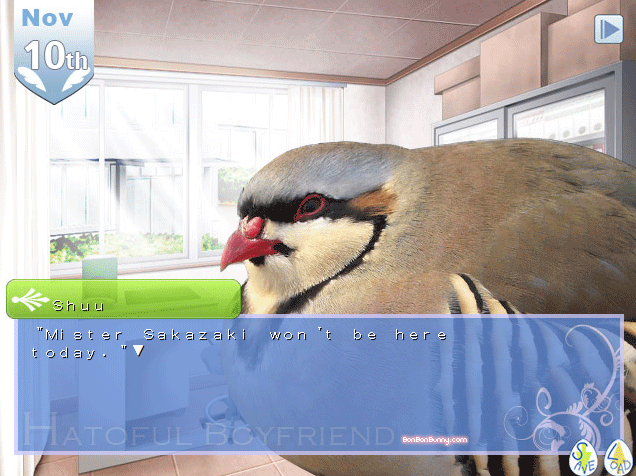 "I'm afraid he had some business inside the incinerator to attend to. …Hohoho."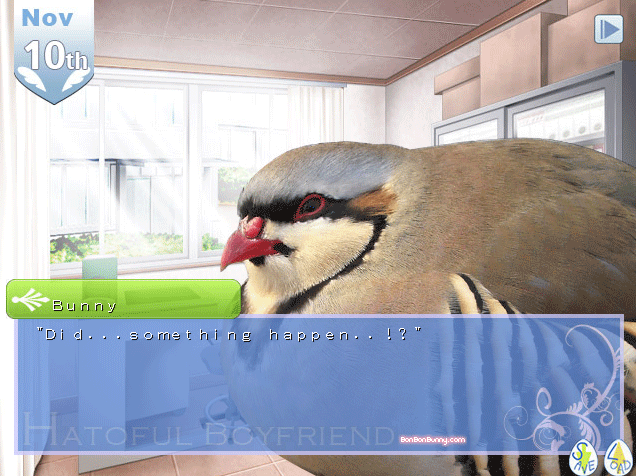 "Playing hooky" is code for "being murdered."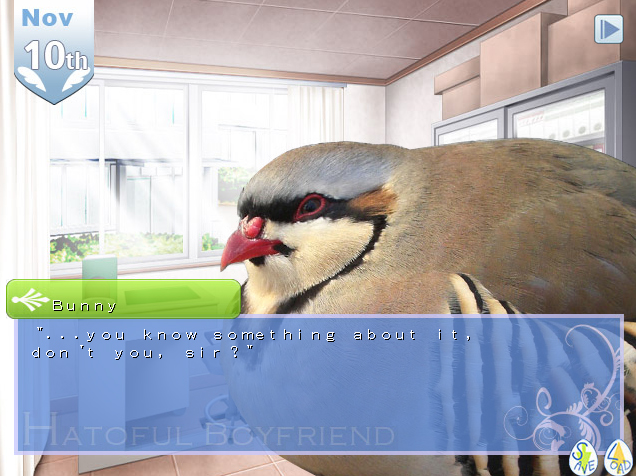 DON'T CONFRONT HIM, ARE YOU CRAZY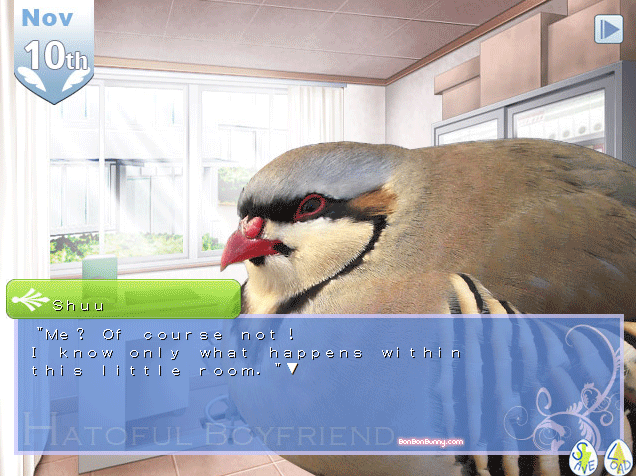 I always did think he had such a nice smile.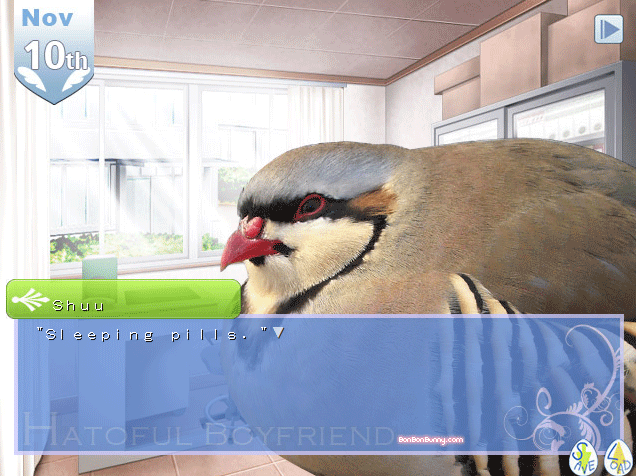 …Oh. For a second there, I thought…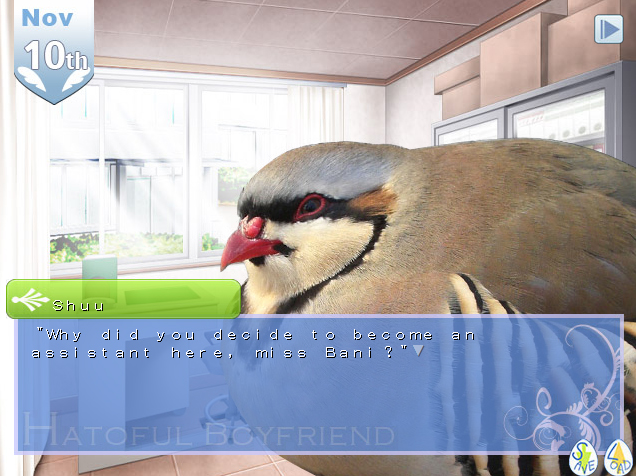 TO HEAR YOUR VOICE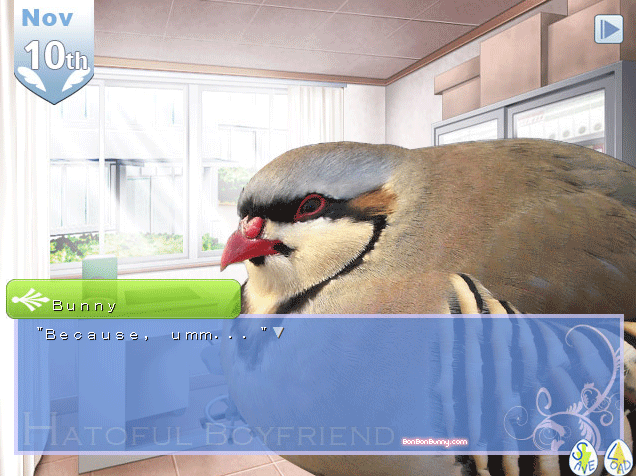 YES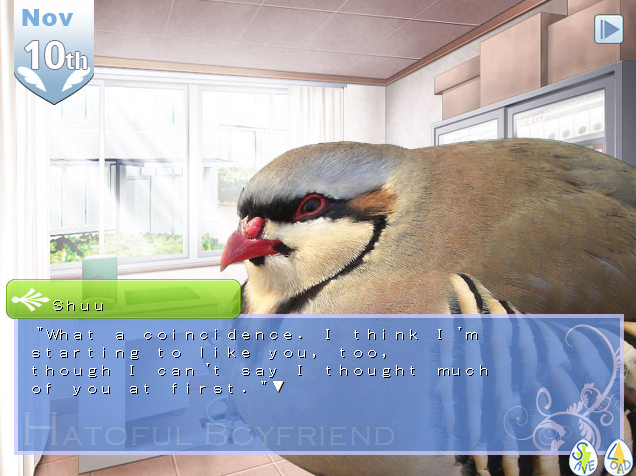 SQUEALING.GIF oh god I hope this does not end violently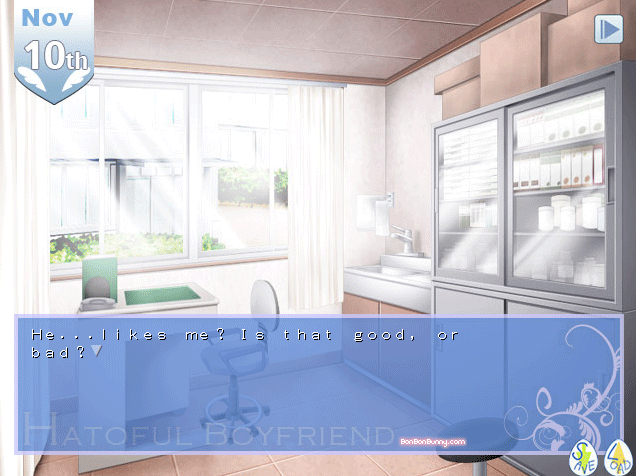 It means he'll kill us last.
I know what you're thinking. "This couldn't possibly start sounding any more ominous," right? Well, WE HAVE NOT EVEN SCRATCHED THE SURFACE OF OMINOUS-NESS YET…
Previous: Part 1 | Part 2 | Part 3 | Part 4
Next: Part 6 | Ending
Useful Link: Download Hatoful Boyfriend here!
Thursday, February 23rd, 2012 8:51 pm
Subscribe to the comments feed if you like. You can leave a response, or trackback from your own site.