Fun & Funky Barbie Hair Styling Dolls
Ahhh I found a BUUUUNCH of Barbie dolls that all follow a particular theme – you can customize and style their hair with lots of cool little accessories, AND you can use those accessories in your own hair, too! ; 3;
I like to see toys like this, because experimenting with fun hair stuff was one of my favorite things to do when I was playing with my dolls. I was even really good and NEVER cut their hair.
The clips with hair extensions will always remind me of Lady Lovely Locks~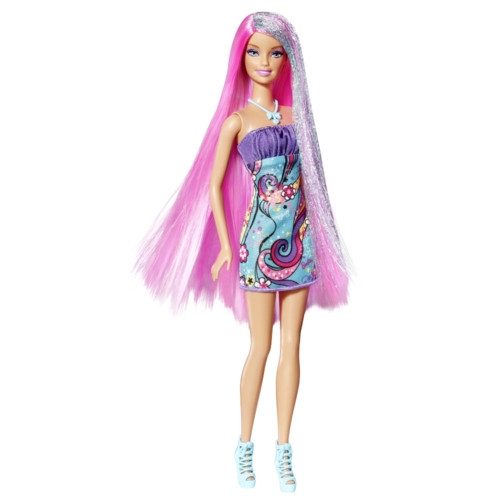 BARBIE HAIR-TASTIC! Doll
BARBIE A FASHION FAIRYTALE GLITTERIZER Wardrobe and BARBIE Doll Playset
Barbie Loves Hair Bundle
BARBIE CUT 'N STYLE PRINCESS Doll (TERESA/Purple)
Barbie Designable Hair Bundle
Use the Pin It button below to share your favorite!
Thursday, June 7th, 2012 9:00 am
Subscribe to the comments feed if you like. You can leave a response, or trackback from your own site.