The Cutest Girliest Soft Toys
I will never, ever be too old to admire the imagination involved in designing and enjoying toys for imaginative play. ♥ I found the cutest ever little collection of soft toys here and I just knew that I'd be sharing them in my next blog post.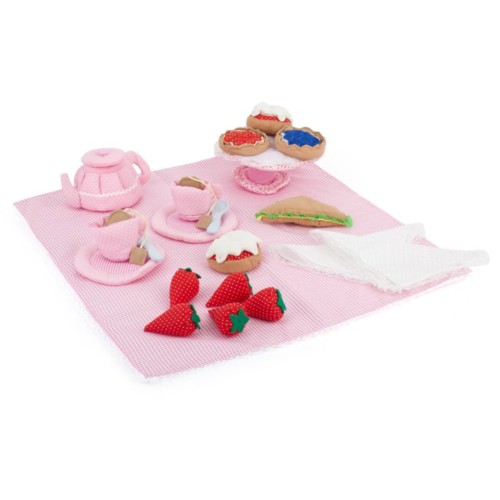 Oskar & Ellen Afternoon Tea Set
Oskar & Ellen Beauty Box
Oskar & Ellen Soft Gardening Set
You MUST clickthrough to see the adorable plush flowers and gardening tools. ; 3;
Oskar & Ellen Soft Cooler Bag and Picnic Set
Oskar & Ellen Fairy Cottage Soft Toy Set
Use the Pin It button below to share your favorite!
Related Posts :
Wheee today I'm featuring more Barbie playsets~!! There's more here than just dream houses and such. ♥ I think I covered a good variety. I trie ...

Chocomint is one of THEEEEE CUTEST sources for totally adorable accessories. This is the store that invented fluffy star brooches and serves as i ...
Thursday, June 14th, 2012 9:00 am
Subscribe to the comments feed if you like. You can leave a response, or trackback from your own site.