Newest Asian Fashions on YesStyle
Let's do another YesStyle poooooost!! (゚∀゚*) Here's some of the latest stuff that's been added!!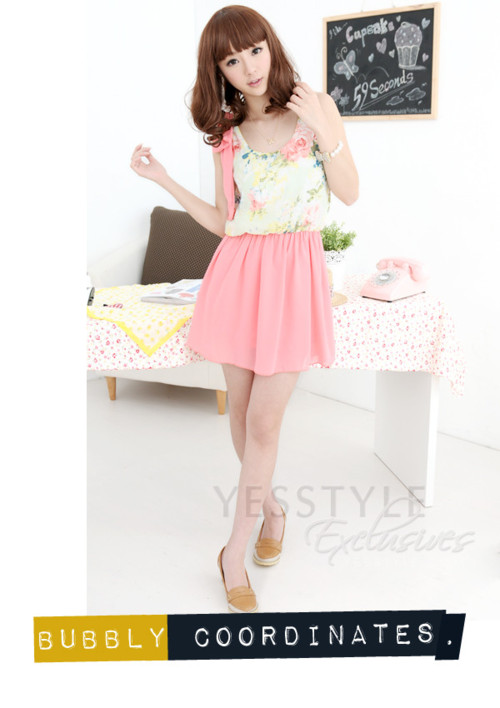 Floral Sleeveless Chiffon Dress
Stripe Drop-Waist Chiffon Dress
Ball Accent Patent Pointy Flats
Polka Dot Dress
Sequined Collar Floral Chiffon Dress
Use the Pin It button below to share your favorite!
Related Posts :
77Queen Faux-Suede Wedge Sandals 59 Seconds Floral Espadrilles 77Queen Espadrille Wedge Sandals Wifky Rhineston ...

YesStyle is an awesome source for Japanese (and Korean!) fashion! While a lot of what I've been posting has been Japanese niche fashions, these a ...
Saturday, June 16th, 2012 9:00 am
Subscribe to the comments feed if you like. You can leave a response, or trackback from your own site.