Tank Tops & Long-Sleeved Tees Perfect for Layering
I have a lot of graphic tees with cute or funny designs on them, as well as a lot of oversized tees that hang loosely around the shoulders and sleeves. One thing I always want to do with them is layer a contrasting color underneath, and here are some perfect "lower layer" clothes for doing that with! The extra advantage of the long-sleeved ones is that it makes your cute graphic tees wearable even in Winter~!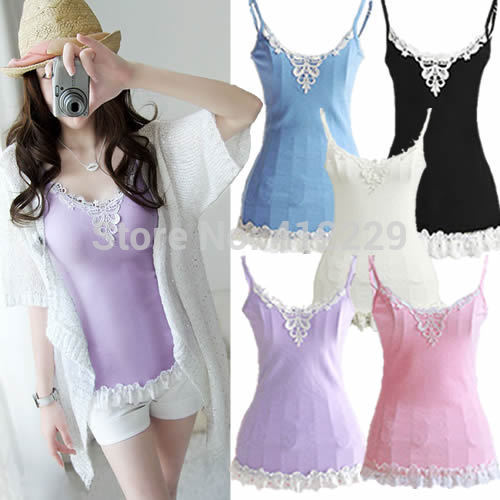 Pretty Lace Tank Top in Pastel Colors
LOOK at how pretty those soft pastels are, and that sweet ruffled lace!
Those little details would be so perfect peeking out from under your clothes!
–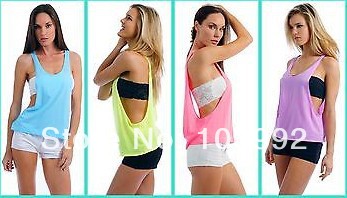 Lightweight Draping Candy Color Tank Top
*O* Those colors are so rad!!  I like the lightweight fabric of this one, too!
The sleeves being so open doesn't matter so much when the objective
is to wear an oversized t-shirt over this~
–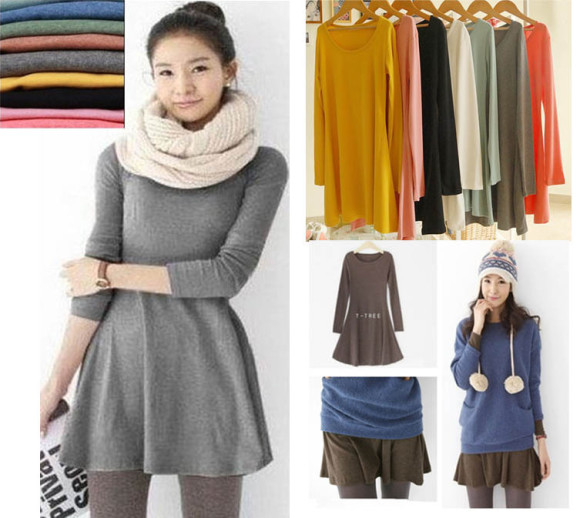 The colors for this one are very neutral, BUT, look at how darn cute it is
having the bottom of this hanging under your top like a skirt!
–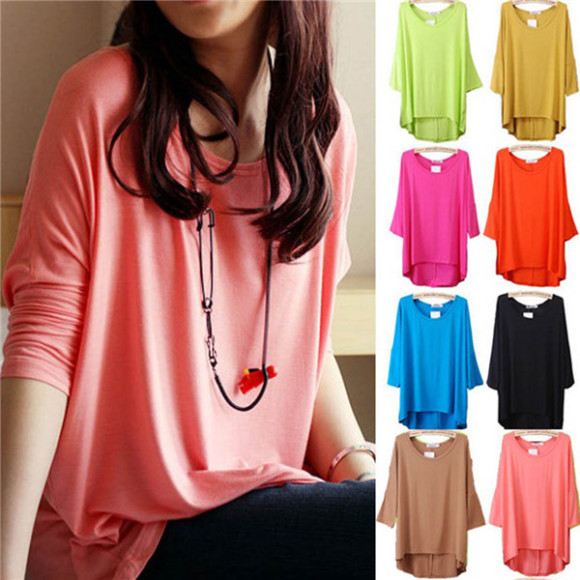 Loose Comfy Batwing Sleeve Blouse
A bit similar to the previous, a bit less 'fitted,' but in many more colors!!
There are a lot more than are even pictured there!
–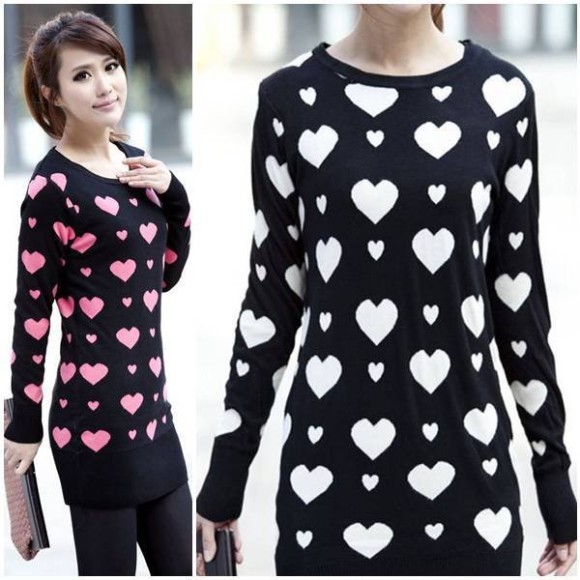 Long Knit Dress Top with Hearts
and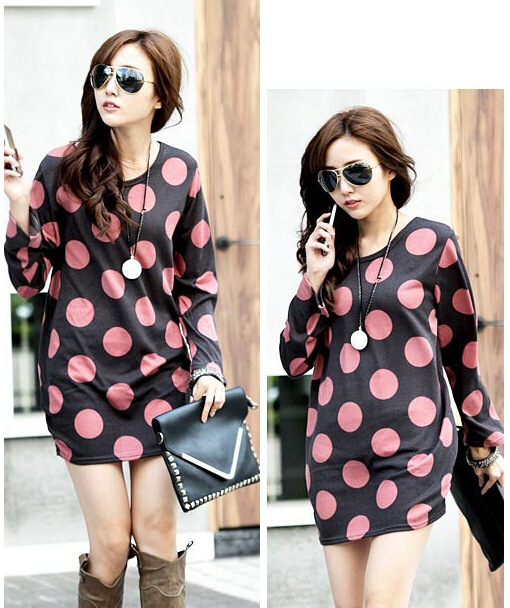 Long Cozy Dress Top with Polka Dots
Both of these last two achieve the same thing –
a good black base (matches almost everything) with cute pink (or white) print!
If you put a pink top over this, it makes a fun patterned background!
Wednesday, March 18th, 2015 12:00 pm
Subscribe to the comments feed if you like. You can leave a response, or trackback from your own site.