Cute Glitter Makeup Essentials at Claire's
If you couldn't tell from my posts, I can't recommend Claire's enough for princesses of any age!  There's just so much cute stuff there in colors that even big-name makeup stores just won't stock for some reason.  Today's post showcases GLITTER!!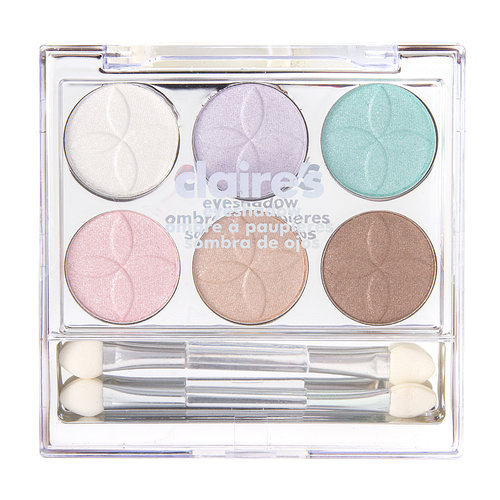 Pastel Shimmer Eyeshadow Palette
These soft colors are so dreamy!
This is great if you want just a little shimmer rather than full-on glitter.
(…I usually want full-on glitter though owo)
–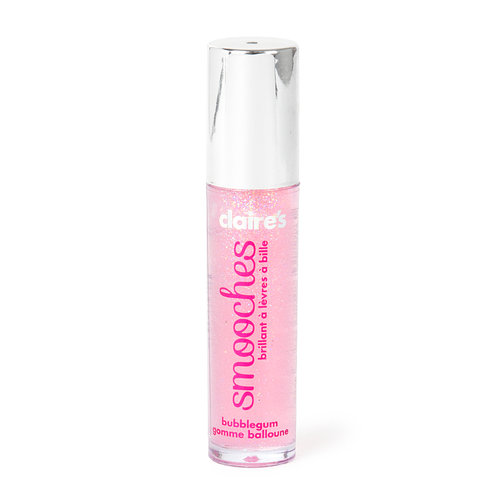 Smooches Bubblegum Glitter Rollerball Lip Gloss
You know, I wonder if I already showed this one in my lip gloss post LOL///
But it's just so perfectly pink and sparkly, can you blame me for being in love with it?
–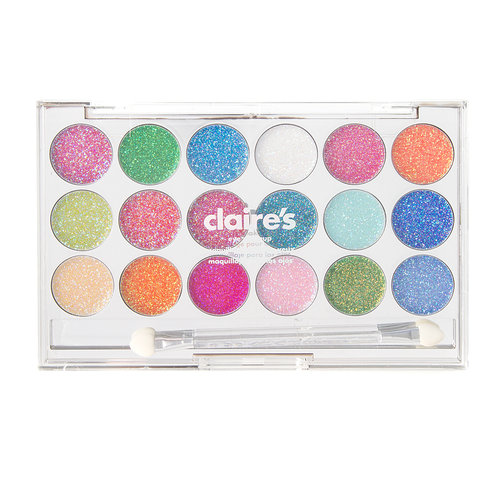 Bright Eye Glitz Glitter Eye Makeup Set
What a fantastic palette! *o*
They are not pressed powder, instead they are a gummy texture,
which makes their application last for a long time throughout the day,
but I've never figured out how to apply it without making a mess. owo;;
–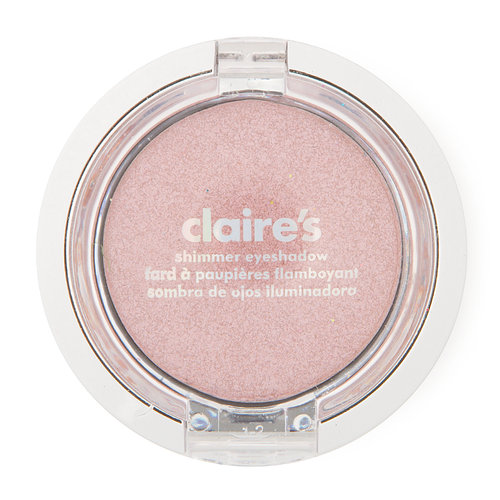 If you prefer single colors in pressed powder form, this is what you want!
There's more colors if you click through!
–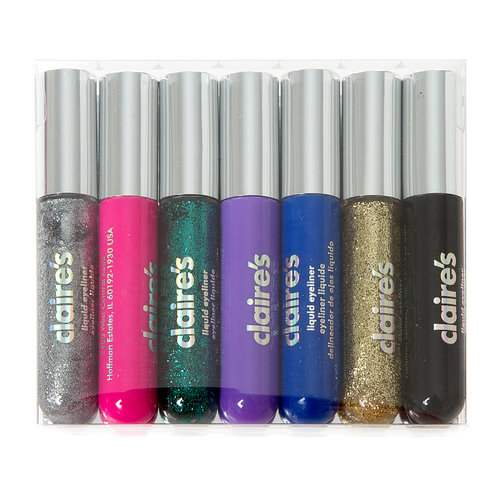 Are you FIERCE enough for glitter liquid eyeliner??
Some of these colors are SO BOLD, I'm not even sure I'm cool enough to wear them.
Tuesday, April 28th, 2015 3:00 pm
Subscribe to the comments feed if you like. You can leave a response, or trackback from your own site.