Cute iOS RPGs!
To explain the influx of games on the iOS platform I've been writing about, I must share something with you.  It is the year 2015, and I have never held a smartphone in my hands until just a few months ago. o_o  So, all of this time, I have heard about apps and games coming out on the platform, but I never had the technology to check it out for myself!
So, I'm a little overwhelmed by the options and I'm constantly on the lookout for new experiences that are cute!!  Here is a small handful of RPGs I've encountered – maybe you will like them, too!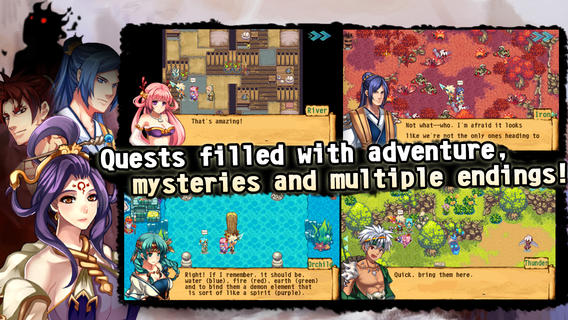 Not to be confused with another game of the same name!
There might be a lot of ladies in the art work,
but really, you'll mostly be seeing the male protagonist's
exposed chest more than any other.
Notable for being among the iOS RPGs available to play for free
without pay-to-win tactics involved.
–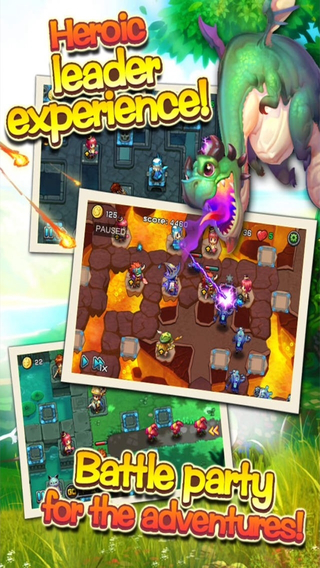 More of a puzzle-y strategy game than an RPG,
but the art style and fantasy setting earn it a place in this list!
–
Even the title of this one brings to mind the Mana series of games,
although it relies on old-school turn-based battle format
rather than the Mana series' action battles.
The cast of characters are very cool, I enjoy the art a lot!
–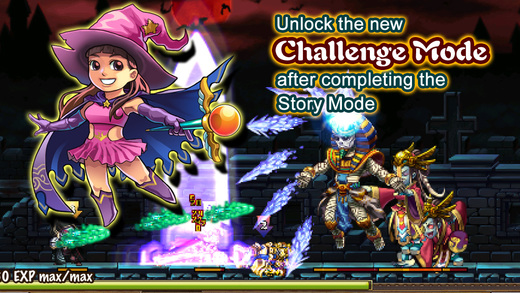 An arcade action game with cute heroes!!!
And that's what's most important!!
–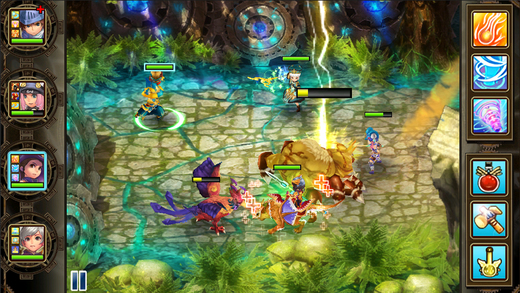 An action strategy RPG, again with lots of cute characters!
You get to choose a party of 4 in this one rather than adventuring solo.
I love the beautiful environments and settings!
Wednesday, June 3rd, 2015 3:00 pm
Subscribe to the comments feed if you like. You can leave a response, or trackback from your own site.