Beautiful Fantasy Faerie Watercolor Art Books by Stephanie Pui-Mun Law
I first discovered and fell in love with Stephanie Pui-Mun Law's beautiful watercolor art for the series of fantasy novels by Catherine Asaro, beginning with The Charmed Sphere.  I was hooked from there and had to find more of the paintings from that artist!  As I searched, I found that she also illustrated a few Magic: The Gathering cards that I'd marveled over when I was younger!  Crazy, how things circle around and come back to you.
Someday, I'd love to have a bookshelf filled with these gorgeous art books Pui-Mun Law has published, filled with fantastic watercolor faerie worlds.  Here is a selection of them (plus one deck of tarot cards)!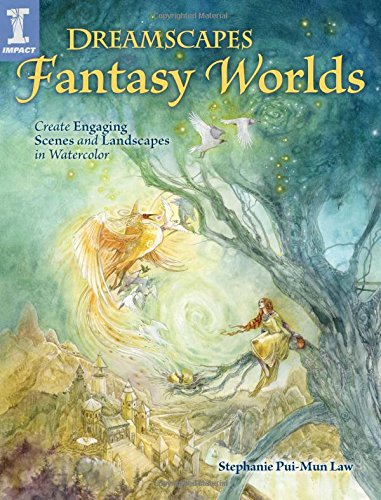 Dreamscapes Fantasy Worlds: Create Engaging Scenes and Landscapes in Watercolor
Breathe Life Into Your Fantasy Worlds!   Heroes and heroines seek their fortunes in mysterious forests. Towering castles are built into the sides of mountains. Dragons and fairies soar through the sky and among the stars. And bestselling author Stephanie Pui-Mun Law is here to lead you, step-by-step, through the process of creating the forests, mountains, skies, stars and vistas in which these grand fantasy adventures occur.
–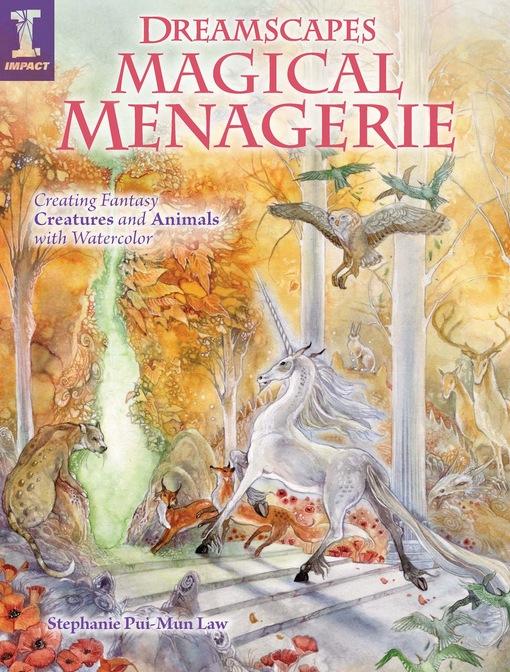 Dreamscapes Magical Menagerie: Creating Fantasy Creatures and Animals with Watercolor
Create Fantasy Creatures & Animals with Watercolor! Dreamscapes artist Stephanie Pui-Mun Law weaves her spell once again, this time with a focus on winged, underwater and four-legged creatures that captivate with their grace and impossible beauty. Step by step, you'll learn how to partner with watercolor to paint koi, the Phoenix, Pegasus and other fantastical creatures to inhabit your otherworlds. Bring life to beasts of water, sky and woods. Follow along, step by step, to create sea turtles, owls, earth dragons . . . more than 20 mythical and real-world creatures. Expand your watercolor techniques. This book covers everything from the basics of assembling your tools and selecting paper, to tips for making colors sing and techniques for evoking mysterious, underwater, woodland and celestial settings. Embrace the possibilities! Sparkling with a sense of whimsy and wonder, and peppered with bits of legend and lore to inform and inspire your art, Dreamscapes Magical Menagerie opens your eyes to the makings of fantasy all around you. If you can dream it, you can paint it!
–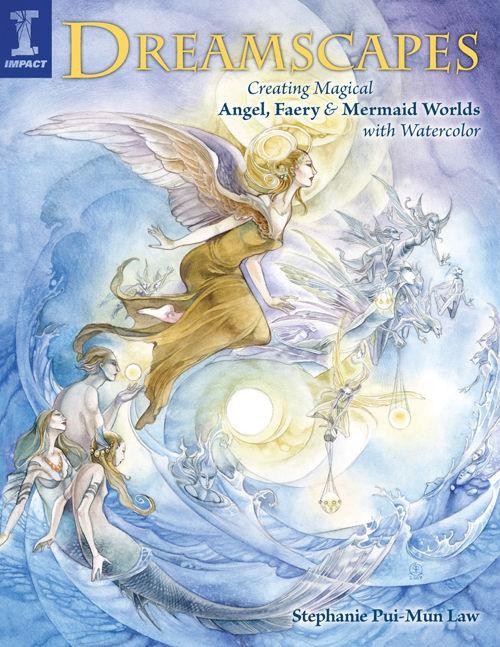 Dreamscapes: Creating Magical Angel, Faery & Mermaid Worlds In Watercolor
Bring a Fantasy World of Enchanting Beings to Life!  Angels, faeries and mermaids have engaged the imaginations and enchanted the brushes of artists for centuries. Now you can evoke the spirit of these mythical creatures and create fantastic works of ethereal art in watercolor. Step by inspired step, Stephanie Pui-Mun Law shows you how to paint the otherworlds' most marvelous creatures and exquisite settings. Twenty step-by-step projects show you how to create fantastic scenes that are elegantly styled, brilliantly colored, and alive with a sense of wonder.
–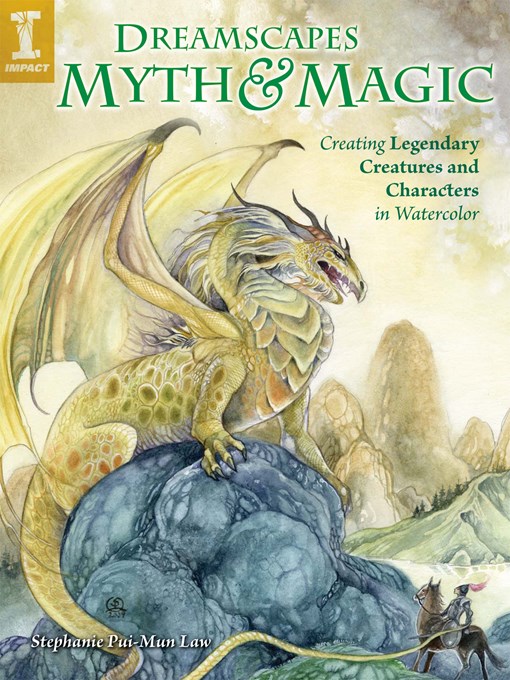 DreamScapes Myth & Magic: Create Legendary Creatures and Characters in Watercolor
Open this book, and enter a realm where fantasy springs to life in dreamlike colors, luscious textures and graceful compositions. Continuing the journey of the original Dreamscapes, this second book by Stephanie Pui-Mun Law explores—in words and beautiful watercolor imagery—more legends of the sea, sky and earth. Learn Stephanie's secrets for calling forth maidens, mermaids and bewitching moonlight, for evoking dragons, enchantresses and tricksters, for turning seeds of legend and lore into spellbinding characters, creatures and settings.
–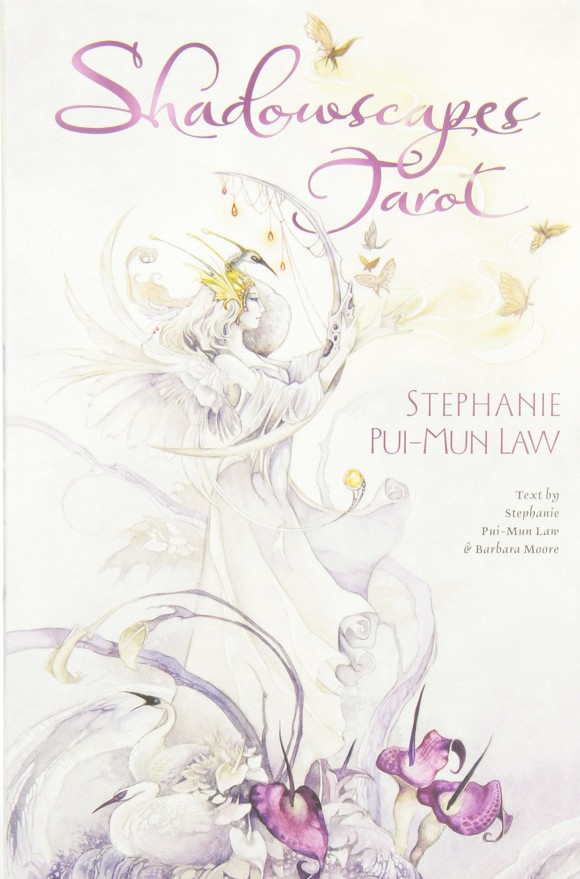 Surrender to the fantastical world of your deepest dreams . . . where butterflies float upon shifting mists set aglow by the rising sun. A place where twisting branches arc across shimmering skies, willowy fairies dance on air, and tree spirits sing from a hallowed oak. Delve into the shadows of your dreams–and awaken to truth. Weaving together Asian, Celtic, and fantasy styles of artwork, this breathtaking new Rider-Waite-Smith-based tarot deck by renowned artist Stephanie Pui-Mun Law is infused with universal symbols found in fairy tales, myths, and folklore from cultures around the world. A companion guidebook presents the artist's evocative interpretations of each card's significance. It also features an introduction by award-winning tarot expert Barbara Moore that includes tarot basics, instructions for giving insightful readings, and practical spreads.
Saturday, June 13th, 2015 3:00 pm
Subscribe to the comments feed if you like. You can leave a response, or trackback from your own site.