The Most Adorable Pet Games on iOS
I have featured dating sims and RPGs a lot – let's give super cute pet-raising sims a chance in the spotlight!  The selection here is various in terms of how much "raising simulation" you're allowed.  Some are very 'sit back and watch'-y and others are very much into the stat-raising to grow into different pets.  I figured I'd cover different types so that everyone could pick a type that they'd enjoy playing!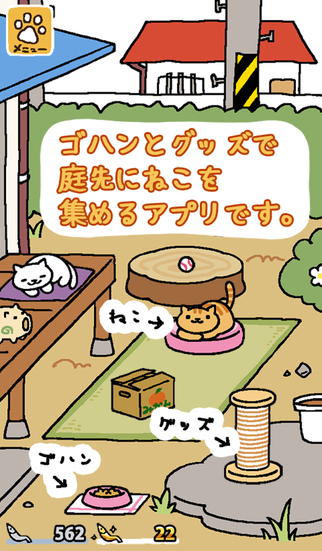 Although this game is in Japanese, it is simple and intuitive to play
so you can pick it up and play right away!
You decorate your room space with cat toys, then close the app.
When you return later, cute kitties will have shown up,
which you can take pictures of to fill up your albums!
It becomes a fun game of switching up what toys you have out
to see all of the different and rare cats,
and photographing each of them to remember their cute poses forever.
–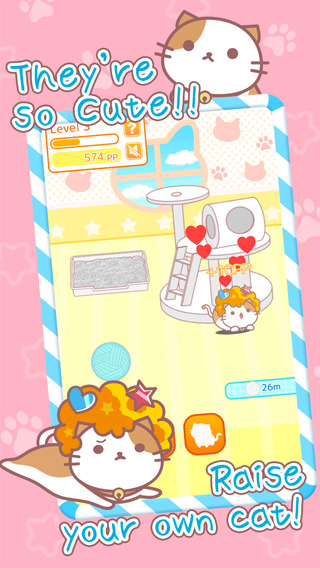 Because you can never, ever have too many cute kitty games.
In this one, the cat that you raise grows various different kinds of hairstyles
based on its level, what toys you have it play with, and how much wool
you've collected from a herd of sheep you also apparently own.
It's adorable, don't question it.
Personally, I love the soft pastel color palette AfroCat uses!
–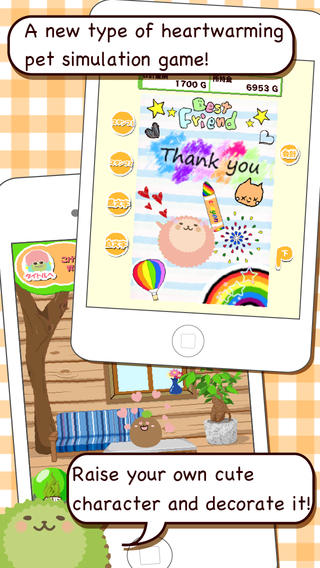 Another super kawaii game with a sweet, soft color palette~
In Koke-O, you raise a moss ball by choosing a food item to start with
(choosing no item is also an option) and watering it.
The pets grow quickly – within minutes –
so the fun comes from trying different combinations of starting items
and how much water you give it.
There is also a decoration mode where you take photos of your moss ball pet
along with different backgrounds and stickers – they would make
cute wallpaper backgrounds for your phone!
–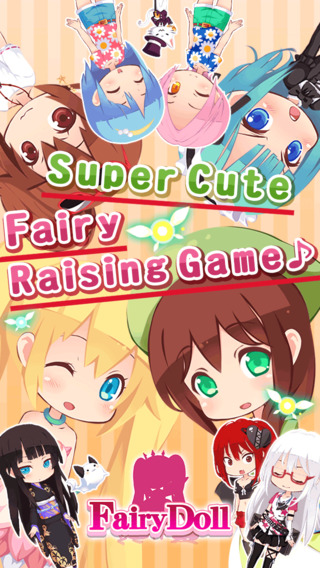 If this one looks familiar, it's because I wrote an entire feature
for it because I so quickly became so enamored with it when I played!
This might be the most 'stat-raise'-y of all of the games here,
where your objectives are to work toward different personality types
for your Fairy Doll and collect lots of cute outfits.
What's most pleasing about it is
how much content is available for free players!
–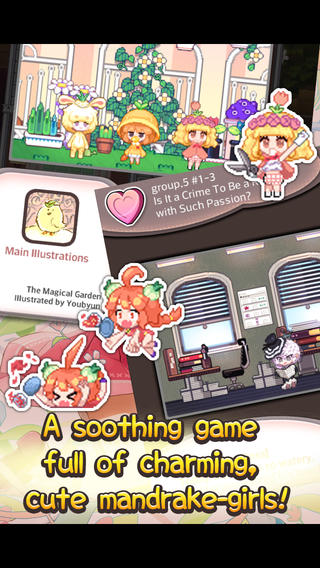 Featuring a moe anime style like Fairy Doll,
this time the cutie pies you are raising are adorable plant girls!
If there's anything I love as much as fairies, it's flowers,
so the theme and setting of this game is SO EXCITING to see!
Now, if there were an anime bunny-raising sim out there,
I would be pretty much set for life.
Monday, June 29th, 2015 3:00 pm
Subscribe to the comments feed if you like. You can leave a response, or trackback from your own site.