Pretty Printed Tops from Pink Doll/Dabuwawa
Sometimes, I just enjoy wearing pretty art work on my tops and t-shirts!  From the endlessly elegant brand Pink Doll (which I believe is also called Dabuwawa for its Taobao shop), I put together this list of pretty tops that all depict lovely lady prints.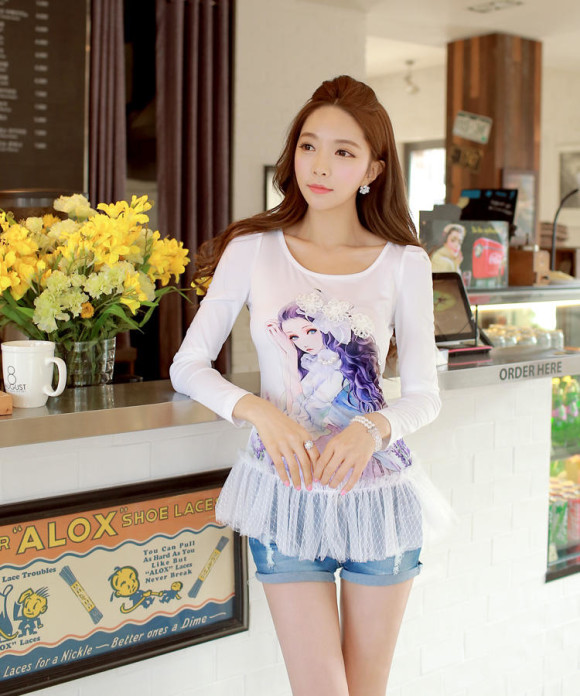 Ruffled Printed Beaded Anime Princess Top
The sweet gauzy ruffle along the bottom and flower applique accents
in the pretty anime girl's hair really make this an elegant top!
The girl is illustrated so soft, I want to see more of her
pretty curly hair and poofy princess dress!
–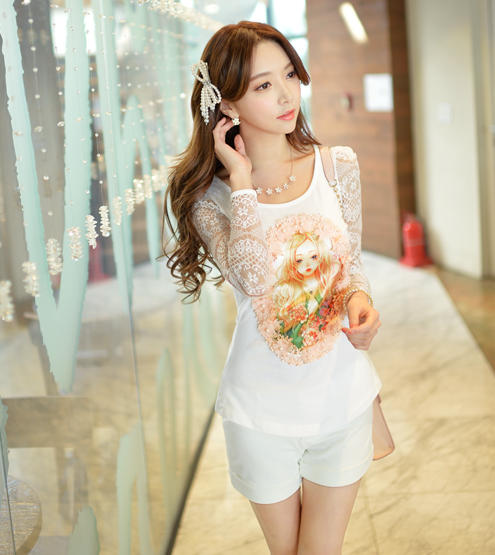 Lace-Sleeve Appliqué Printed Anime Girl Top
The colors of this one are more earthy,
and the pretty anime girl is framed by an applique floral frame.
This would look lovely with mori girl coordinates.
–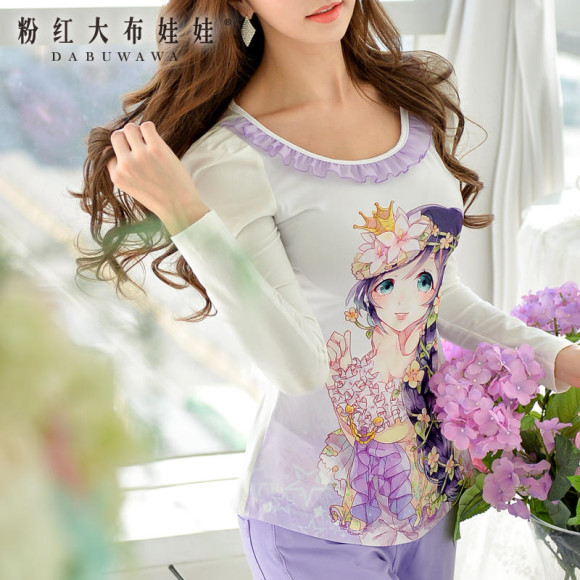 Frilled Purple Anime Girl Print Top
The girl on this one is so pretty and smiling,
with her hair in a beautiful flowered braid!
My favorite details on this top are the purple ruffle around the color,
and soft starry gradient to purple at the bottom of the shirt
–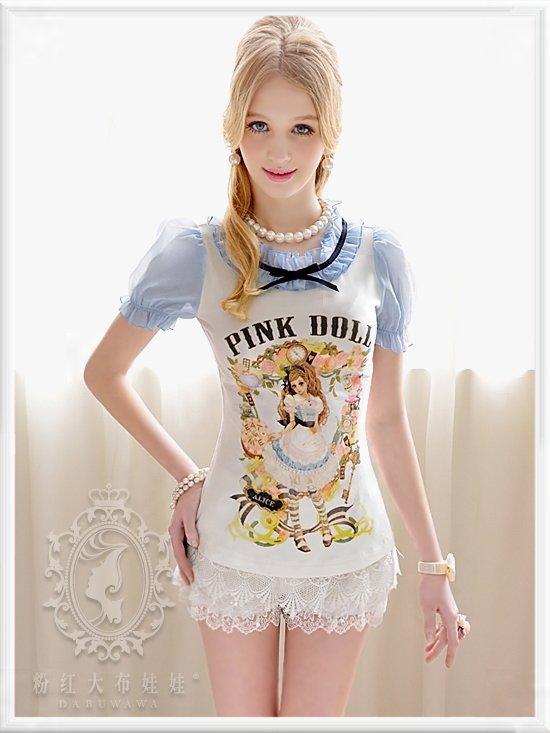 Frilled Pink Doll Printed Alice in Wonderland Top
This top with cute ruffled sleeves depicts the Pink Doll brand
as well as a super sweet Alice girl illustration~
–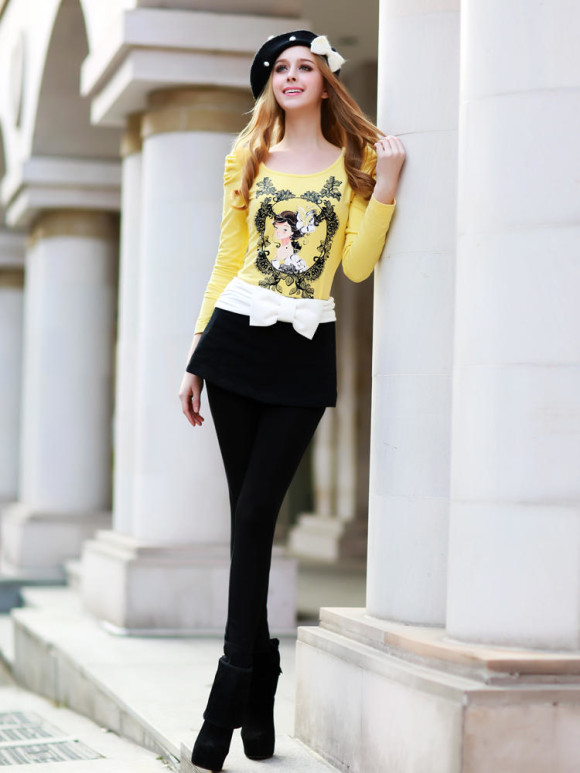 Ruched-Sleeve Printed Girl Illustration Top
The pretty lady on this top is framed by curling scrollwork~
Wednesday, July 1st, 2015 3:00 pm
Tags: Dabuwawa, Pink Doll, YesStyle, dabuwawa dress.
Subscribe to the comments feed if you like. You can leave a response, or trackback from your own site.