Kawaii Pretty Socks, Stockings, and OTK Socks
As I fill my wardrobe up with more and more skirts and shorts, I need to make sure that my legs and feet look cute too!
There is an unlimited quantity of adorable socks and stockings nowadays!!  I love the cover that OTK (over-the-knee) socks and stockings give, so I picked out a bunch of those here!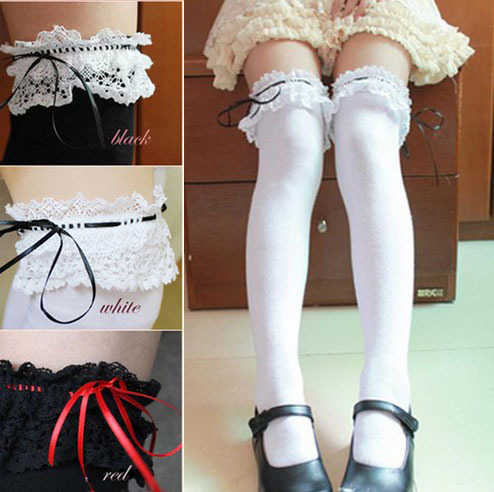 When it comes to girly frills, socks with lace and ribbons at the top
cannot be beaten!  This is a universally cute look!
You can also just wear these under a longer skirt or dress
even if the ruffle isn't visible.
You will still feel cute anyway!
–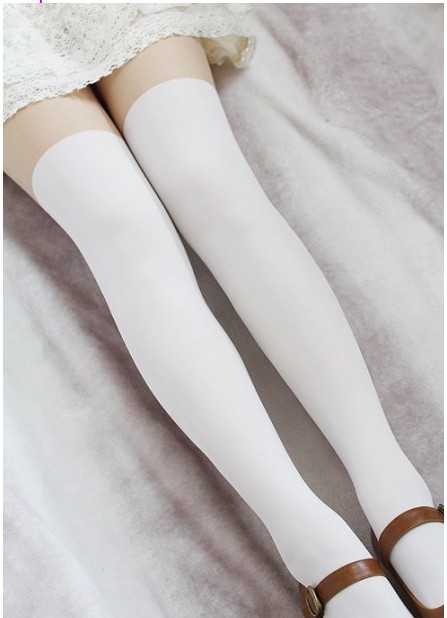 Thigh-High Illusion Stockings – White
One of my favorite trends with stockings right now
is the nude or sheer color at the top of the stockings,
creating the illusion of OTK or thigh-high socks!
It feels like more coverage than wearing them alone would entail,
and they look very smooth and will never fall or roll down.
–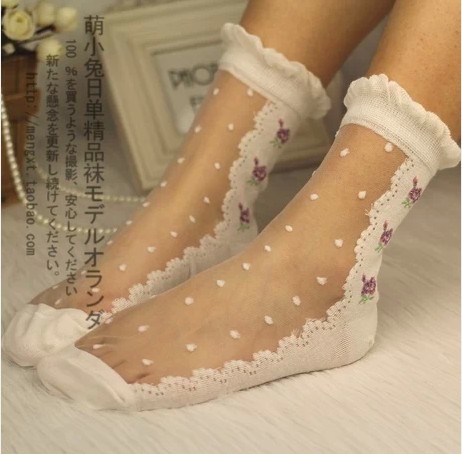 Okay, these are shorter socks than everything else featured here,
but I wanted to show how sheer fabric is used in regular socks
to add cuteness and interest, too!
–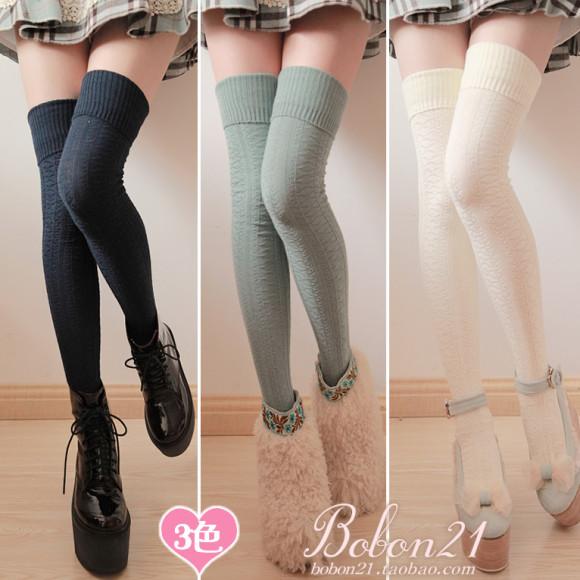 These are modest and adorable,
and the cable knit texture creates a schoolgirlish look!
Very cute and comfortable, and extremely workable
with many, many outfits.
–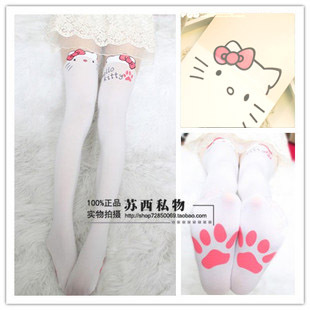 Cute Hello Kitty Stockings WITH PAW PRINTS!!
Okay, I cannot emphasize enough
how cute the paw prints on the bottom of these stockings are!
These are more illusion stockings – the top part of them is sheer!
Friday, July 17th, 2015 3:00 pm
Tags: Aliexpress, socks.
Subscribe to the comments feed if you like. You can leave a response, or trackback from your own site.