New Kawaii Aliexpress Seller Discovered! BOBON21!!
"But Bridget, why are you freaking out?!  You've featured BoBon21 Aliexpress sellers plenty of times!!"  NO THIS IS DIFFERENT! BOBON21 is actually the name given to this newly-discovered store, although they sell many TaoBao brands besides BoBon21, such as Candy Rain (which is MY FAVE btw).
I've added them to my Favorite Aliexpress Stores guide!  Now, let's go over a few of their cute items!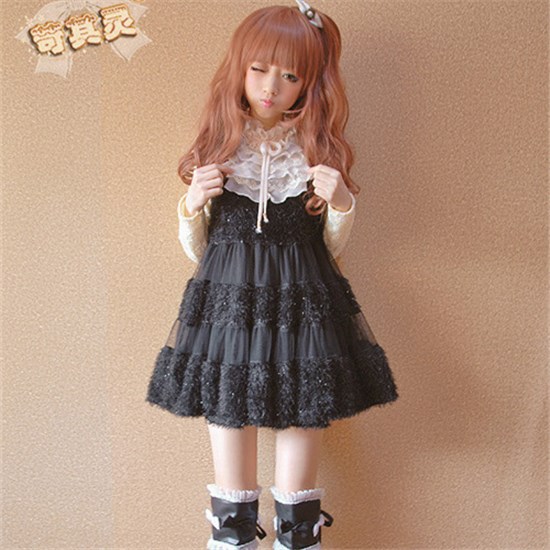 Cute Woolly Fluff Stripe Dress
This dress has horizontal rows of fuzzy fluff that is kind of sparkly!!
It also comes in pink and white!
–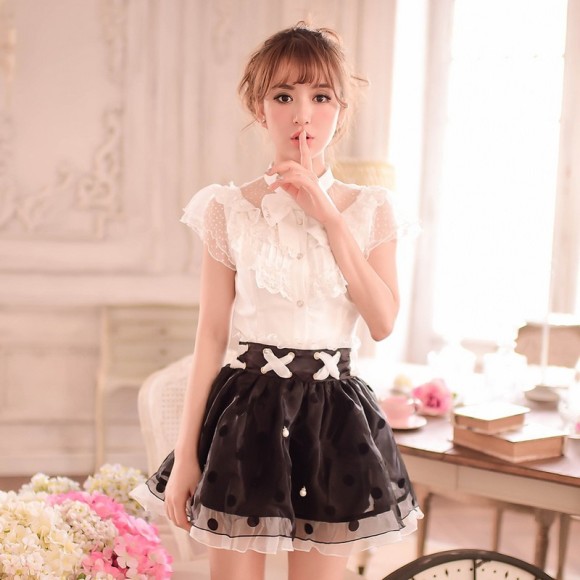 High-Waisted Chiffon Skirt with Cris-Crosses and Polka Dots
It's so rare that I feature clothes in black, huh?
And here are two in this same feature!
I think the cris-crosses along the top of this skirt were cute!
–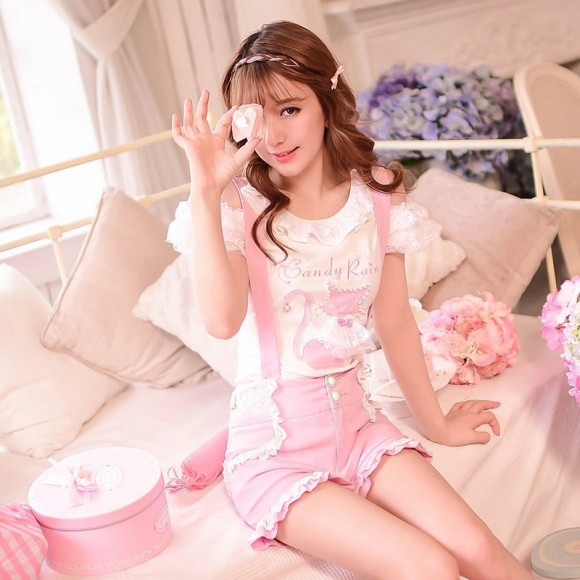 Embellished Kitty Candy Rain T-Shirt
Okay, I clicked on this one thinking it was for the cute suspender shorts!
But the t-shirt is okay too!  The kitty design on it is precious,
and I love the keyhole cut into the sleeves, which are super ruffly~
–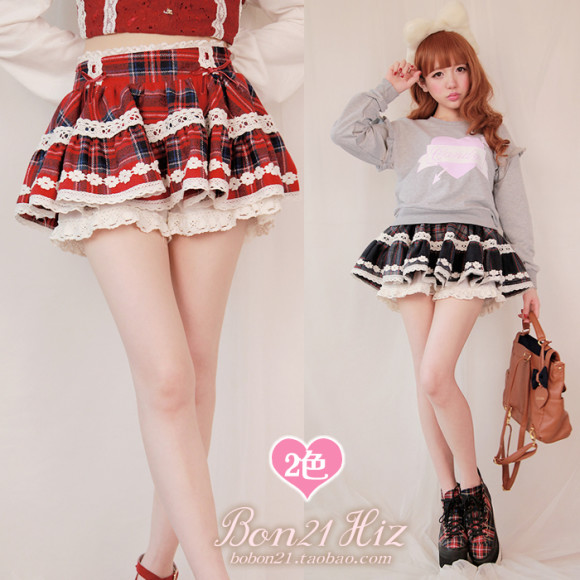 BoBon21 Plaid & Lace Cute Cupcake Skirt
These just look adorably schoolgirlish!!
–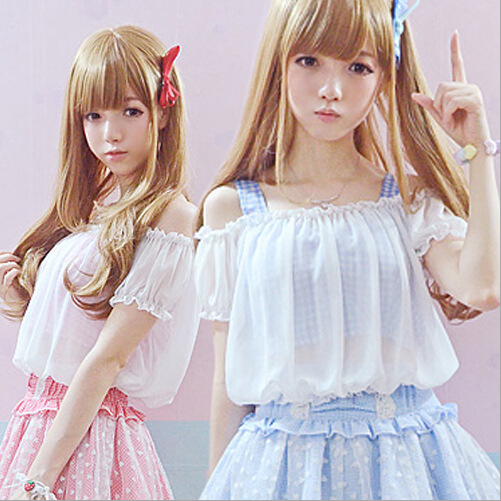 Plaid Crop Top with Sheer Overlay Top
The flouncy sheer overlay part of this top is so cute,
I didn't even realize the tank top underneath is midriff-revealing!
I don't mind it so much, its overall look is very nice!
Tuesday, July 21st, 2015 3:00 pm
Tags: Aliexpress, Bobon21, Candy Rain, GOGO Girl.
Subscribe to the comments feed if you like. You can leave a response, or trackback from your own site.