Lolita Skirts and JSK's Now on Aliexpress!
As I'm sure you've discovered for yourself already, searching for "Lolita" in many marketplaces brings up many un-Lolita clothing items.  On Aliexpress in particular, the Lolita keyword often brings up the Candy Rain and other gyaru items that I feature frequently.
HOWEVER!!  One of the sellers in my Favorite Aliexpress Stores guide, PRO-G Deal, recently began listing ACTUAL Lolita skirts, and even a few JSK's!!  Let's look at some of them!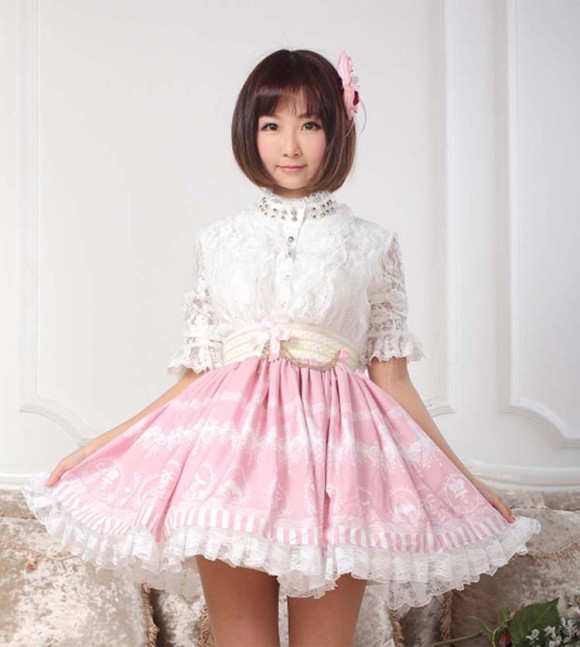 Pink and white prints will always be so dear to me!
The print around the border of this skirt depicts Cinderella themes!
–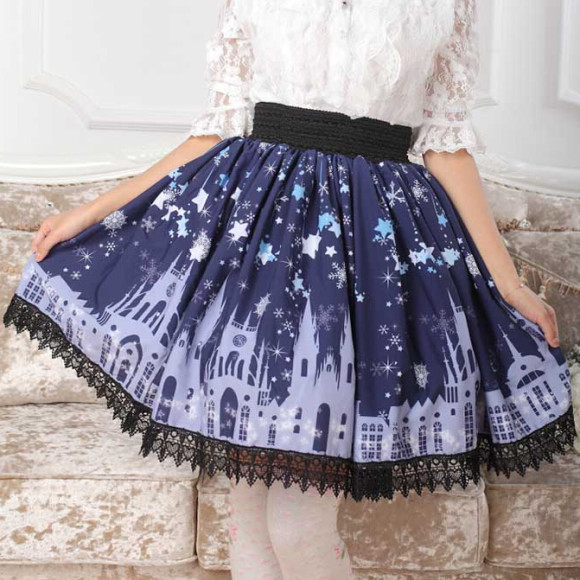 Magical Star Midnight Skyline Lolita Skirt
This just looks magical and pretty!
It's snowing beautiful stars!
–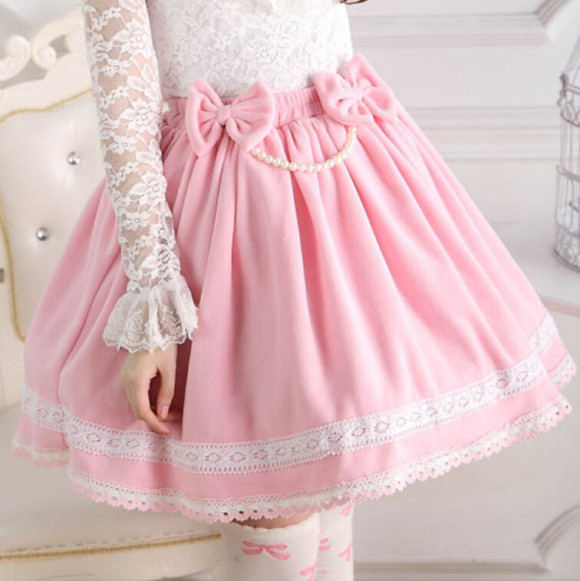 Thick Winter Solid Pink Lolita Skirt
The thick, fuzzy fabric of this skirt
looks like it will keep you happily warm in Winter!!
And ohhhhh my gosh I value warmth SOOO much!
–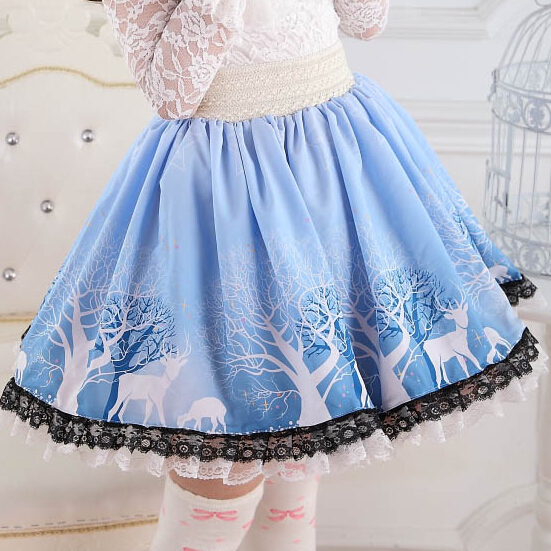 This looks mystical, like a magical wood that a fairy tale
would take place in, filled with tranquil deer~
–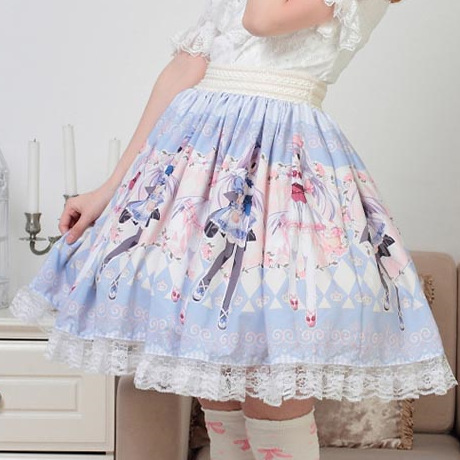 Moe Anime Maid Girl Lolita Skirt
Okay, I will be the first person to admit that this is goofy as heck.
Generic moe anime maid girls are a bit removed from Lolita's aesthetic.
But GOSH do I love cheesy.  I actually love this.
It's stupid and wonderful and channels *my* inner moe maid wishes, LOL.
Thursday, July 23rd, 2015 3:00 pm
Tags: Aliexpress.
Subscribe to the comments feed if you like. You can leave a response, or trackback from your own site.