Soft, Heartful Items from Dream Vision
Oh, Dream Vision, it is growing ever so much harder to find sweet hime items in your store now! ・°・(ノД`)・°・  BUT!  I did pull together enough for a themed post today~  And that theme is HEARTY-HEARTS!! ヽ(❤ω❤)ノ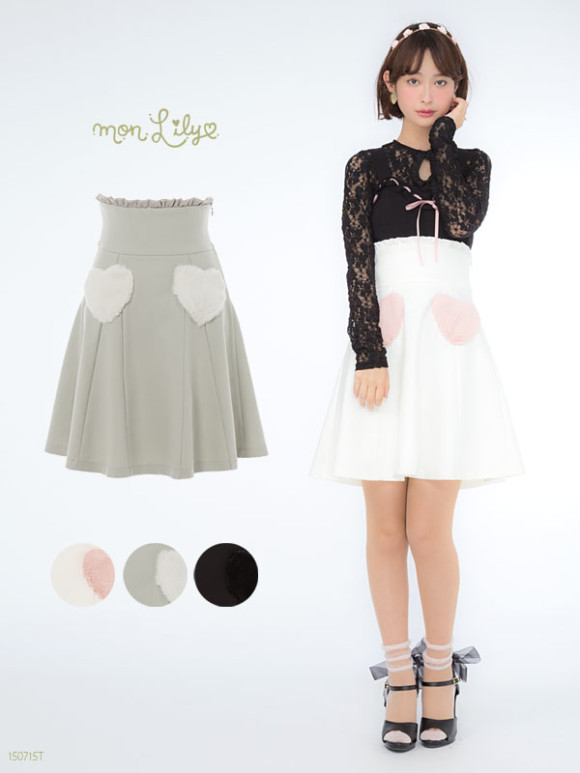 Fluffy Heart Applique High-Waisted Skirt
The hearts!!  On this skirt!!  ARE FLUFFY!!!
And I really, really love the length of this skirt, too~
–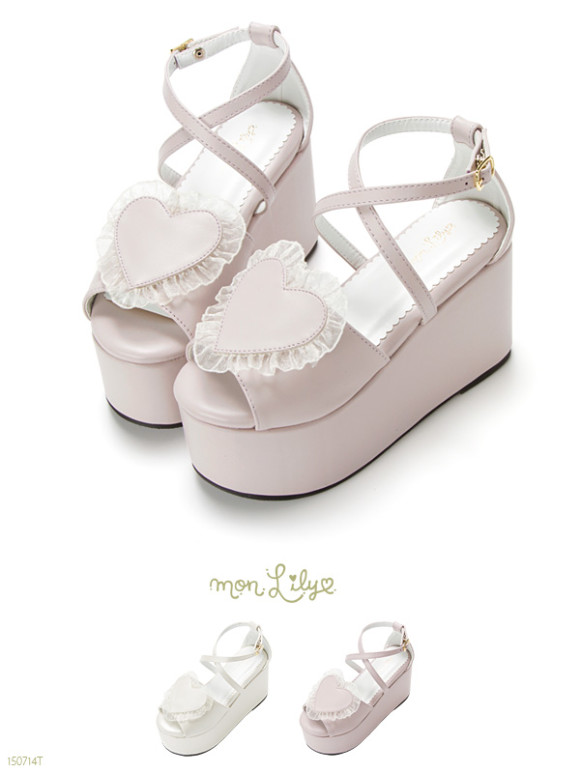 Neutral pastels are cute, sure,
but these are like… really, REALLY neutral…
But even so, the heart design surrounded by ruffles
is incredibly cute!
–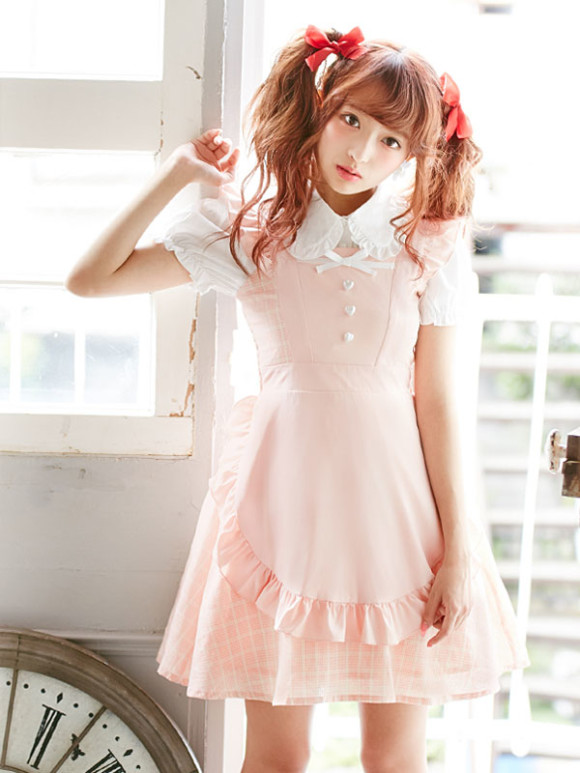 Dream Vision Sweet Maid Style Dress
This counts!!!  The buttons are shaped like tiny hearts!!
And this was, like, the sweetest himekaji-like item in the store,
so it had to go in this listing.
–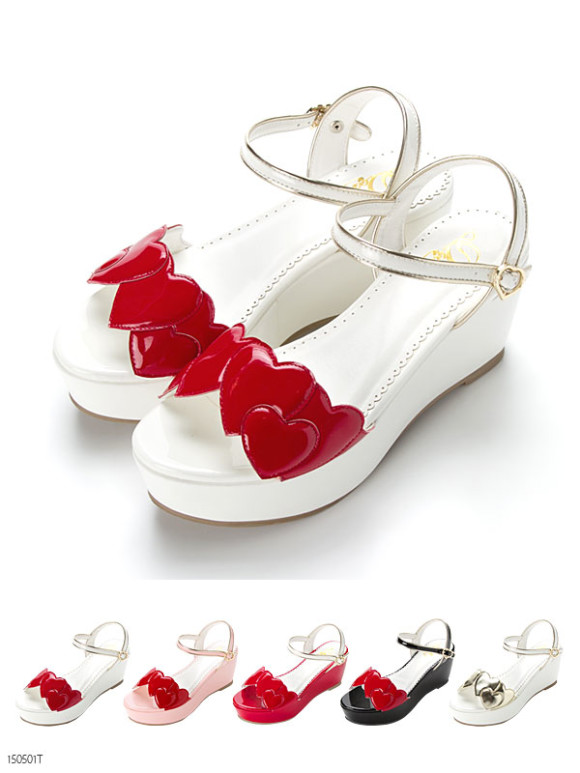 I often feel like I do not have enough hearts over my toes.
I'm not sure.  I think we can fit more hearts on these shoes.
It will be a tight fit but we can do it.
–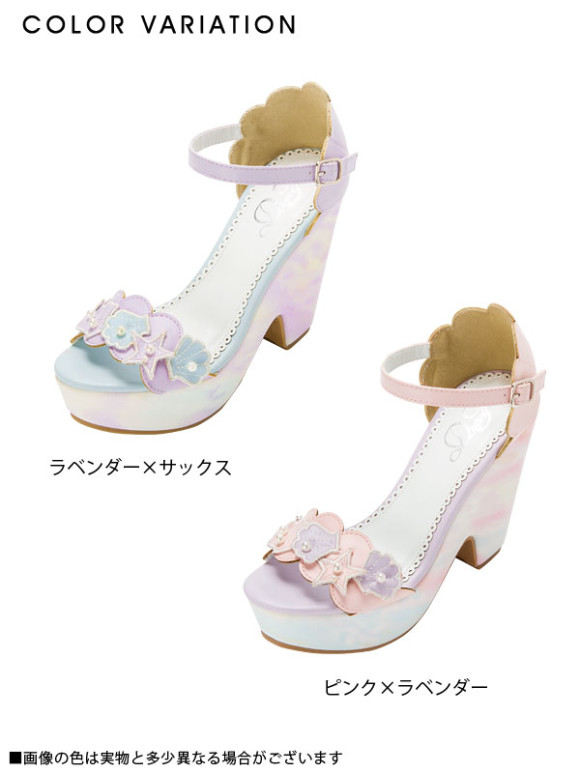 ok.  i broke the rule.  i broke away from the heart theme.
But these. are. MERMAID. SHOES.
There is even a beautiful soft pastel gradient over the heel and platform!!
FREAKING MERMAID SHOES I CANNOT BELIEVE THIS IS REAL
OH DREAM VISION YOU HAVE REDEEMED YOURSELF THIS DAY
I KNEW THERE WAS A REASON WE ALL LOVED YOU
Wednesday, August 5th, 2015 3:00 pm
Tags: Dream Vision, Rakuten, Yumetenbo, hearts, mermaid.
Subscribe to the comments feed if you like. You can leave a response, or trackback from your own site.