Pretty Hair Ribbons and Bow Barrettes :D
Bows, bows, BOWS!!  You don't need any kind of elaborate hairstyle for these.  Just clip them in – maybe at the back of your head, maybe on one side or the other, or near your face.  And bam, instant frilliness.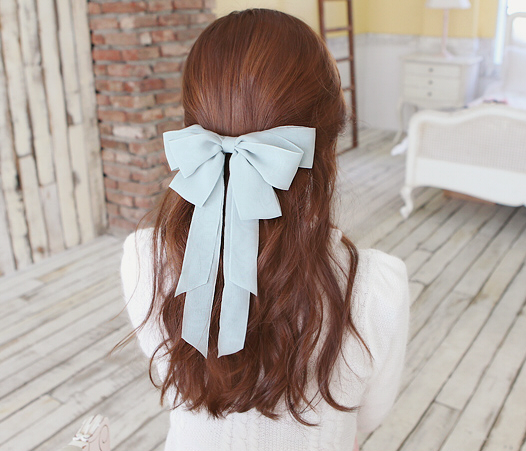 Wide Soft Color Hair Bow Barrette
This comes in incredibly soft neutral pastel colors!!
I love hoe long the bow tails hang~
–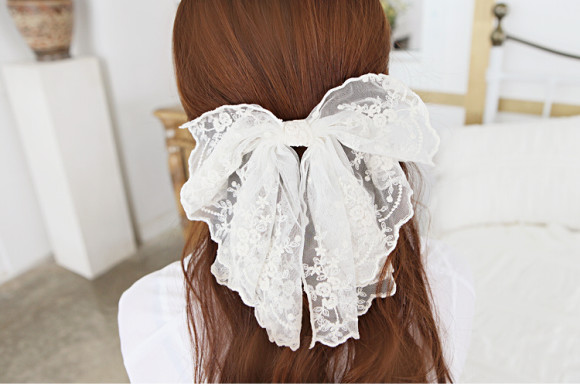 Wide Lace Chiffon Hair Bow Barrette
Omggg look at this pretty dainty embroidered lace!!
This bow is so voluminous and so elegant!! *o*
–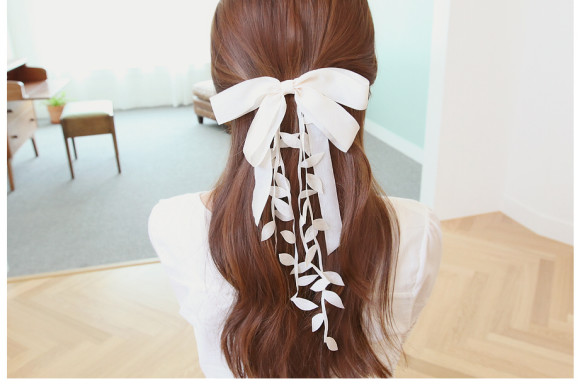 Leaf Cascade Hair Bow Barrette
Eeee the trailing leaves from this bow are so pretty!
–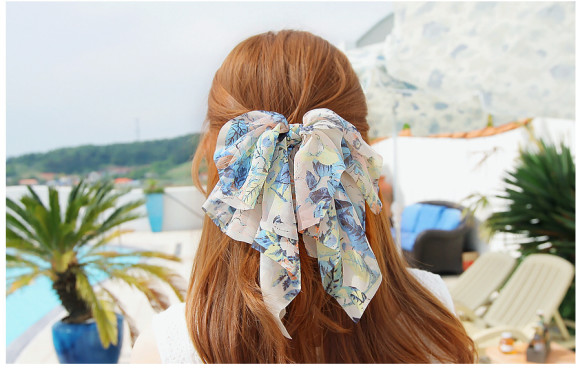 Floral Chiffon Hair Bow Barrette
The colors this comes in are so soft and wispy!
I can see the light chiffon fabric of this bow
being picked up by the wind and fluttering lightly~
–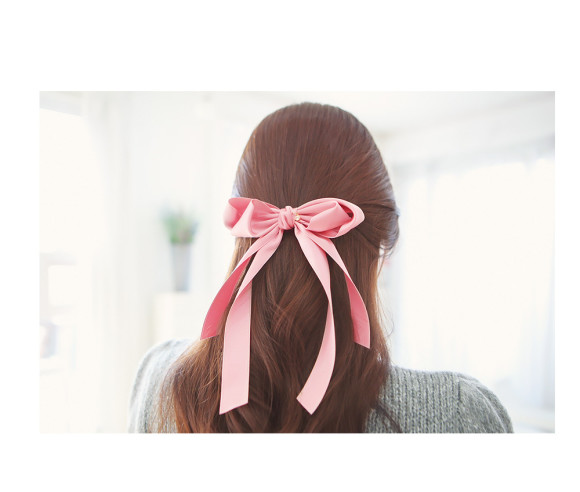 Narrow Ribbon Hair Bow Barrette
I love the multiple tails hanging down from this bow!
And there is a small detail that is very tiny and delicate –
a small rhinestone dangle in the center of the bow!
Tuesday, August 11th, 2015 3:00 pm
Tags: YesStyle, bows, hair accessories.
Subscribe to the comments feed if you like. You can leave a response, or trackback from your own site.