Pretty Nail Art Polish Sets for Marbling, Glitter, and More!
Once again, during my regular browsing I was completely distracted by cute nail polish lol!!
What I love about each of these is that clicking through to the product page, all of them have the marbling or glitter instructions posted!  I've never tried marbling my nail polish, but I like the look so much that now I want to try it!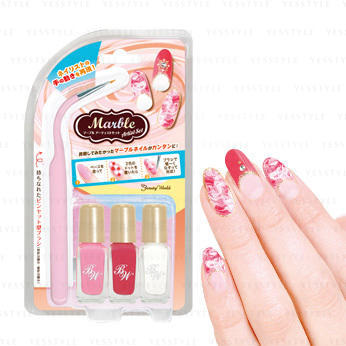 Marble Nail Art Polish Set – Red Diamond
Look!  At!!  How!!!  Pretty!!!
Wow, gosh, I'm completely in love with this.
And I love that they have so many variations shown as examples!
The red, pink, and white all together looks like a rose garden~
–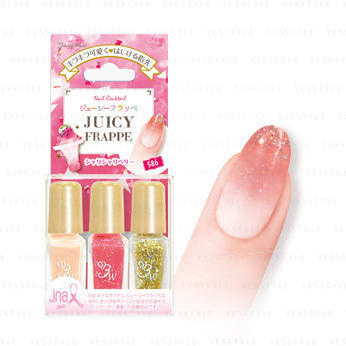 Juicy Frappe Nail Art Polish Set – Cherry
Omg, look at that pretty gradation!
And gold glitter only on the very tip is so subtle and pretty.
I definitely want to try this with my own polish!
–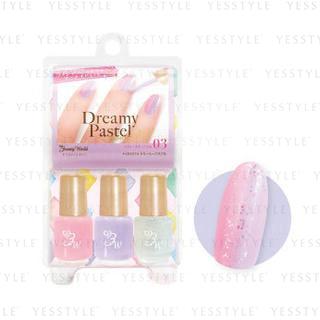 Dreamy Pastel Glitter Nail Art Polish Set
Dreamy pastel glitter!!
Pastel colors all together like this always make me think of
Little Twin Stars or other soft Sanrio art.
–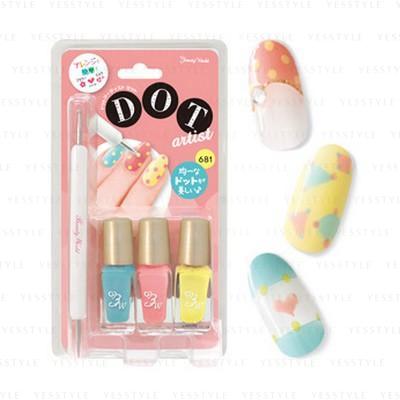 Kawaii Pastel Dot Nail Art Polish Set
These colors look like soft, delicious sherbet!!
As shown in the examples, there are other cute designs you can create
besides polka dots.  That yellow one with geometric shapes
is giving me huge 90's pop vibes.
–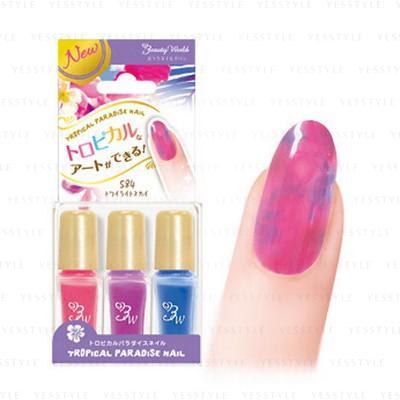 Tropical Paradise Nail Marbling Set – Deep Rose Pink
This particular set comes in a ton of color combinations!!
Again, this tye-die marbling technique is completely new to me
and I think I am in love with it.  I want to try it with pastels!
Saturday, August 15th, 2015 3:00 pm
Tags: gyaru nails, nail art, nail glitter, nail polish.
Subscribe to the comments feed if you like. You can leave a response, or trackback from your own site.