Pastel Princess Autumn Dresses
I don't like to think about Autumn replacing Summer!!!  But I guess it's time to stop thinking about sundresses for wearing to picnics outdoors and begin looking at ones with thicker fabric and long sleeves.  Fave brand Candy Rain pulls through for us!!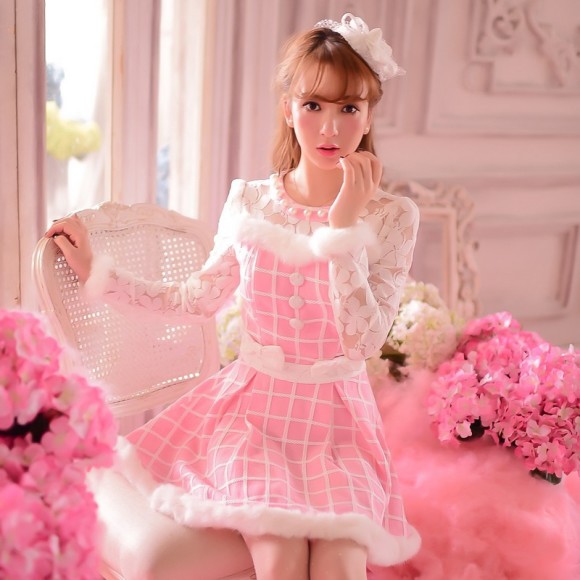 Pretty Fur-Edged Warm Autumn Pink Dress
Ahhh this white and pink combination remains to be my absolute favorite!!
The fur edging on these dresses is so "Winter Wonderland"~
–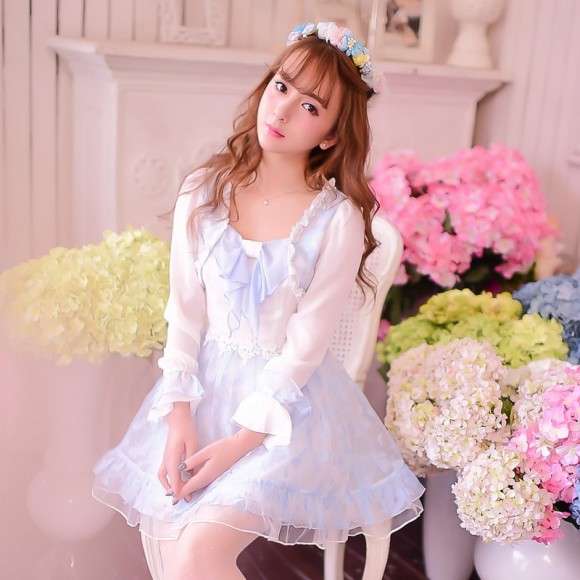 Soft Pretty Chiffon Light Blue Dress
This one-piece dress is styled to look like it's two pieces –
the bolero cut around the top has a very cute bow at the back as well!
This pale blue is soft and cloud-like~
–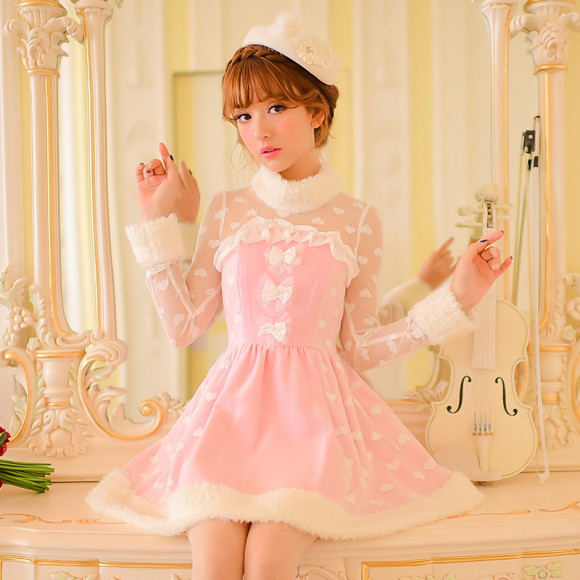 Fur-Edged Pink Heart Print Autumn Dress
Eeee, again with the fur trim and pink & white coloration~
Ahhh but the little white hearts on this one are SO sweet!
And the trio of vertical bows in the center are such a charm point!
–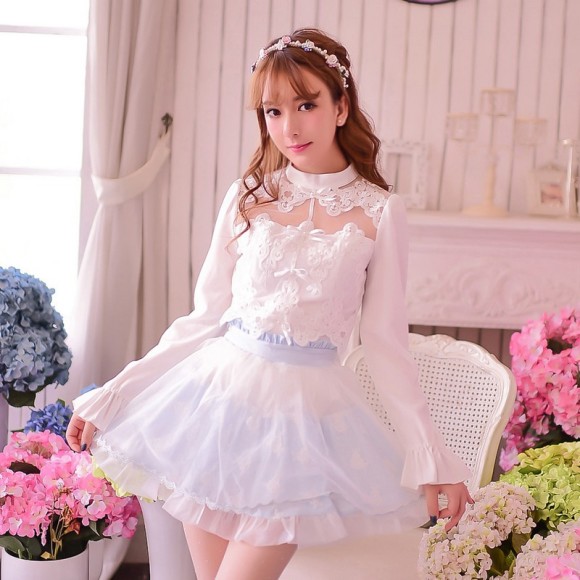 Long-Sleeve Autumn Blouse + Dreamy Chiffon Pale Blue Skirt
This listing is for both the blouse and skirt,
which are separate items!
The cutout nature of the top around the collar always looks so gorgeous,
and goooosssh that chiffon over the blue skirt makes it so dreamy!
–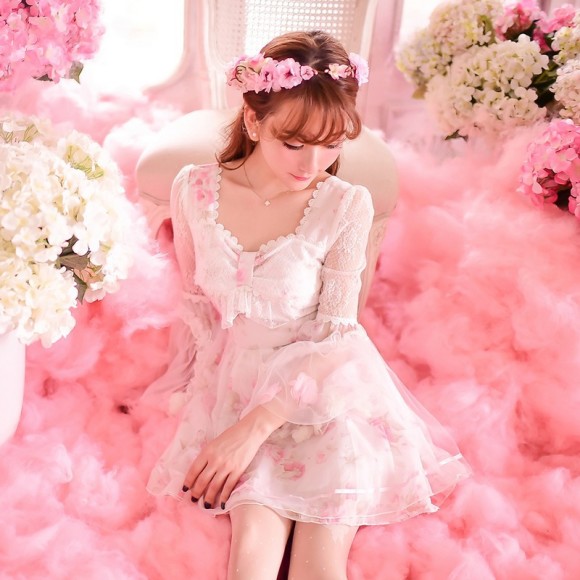 Long Bell Sleeve Flower Embellishment Chiffon Dress
In the particular preview above, it is hard to make out that there are
precious little flower bunches embellishing the wide bell sleeves of this dress!
But you can clickthrough and see them clearer~
Gosh, everything about this dress is gorgeous, but I really fell in love
with the shape of the top too!!
Thursday, September 17th, 2015 3:00 pm
Tags: Aliexpress, Autumn, Candy Rain, dresses.
Subscribe to the comments feed if you like. You can leave a response, or trackback from your own site.