Cozy, Sweet, & Girly Sweaters from BoBon21
I forgot that I just covered a bunch of hoodies and jackets last week when I rounded up these for today's post…….  But I didn't show off these pretty, girly sweaters from BoBon21 last time, so this selection is different!  Completely different!
Like most BoBon21 items, these sweaters are soft pastels and completely adorable!!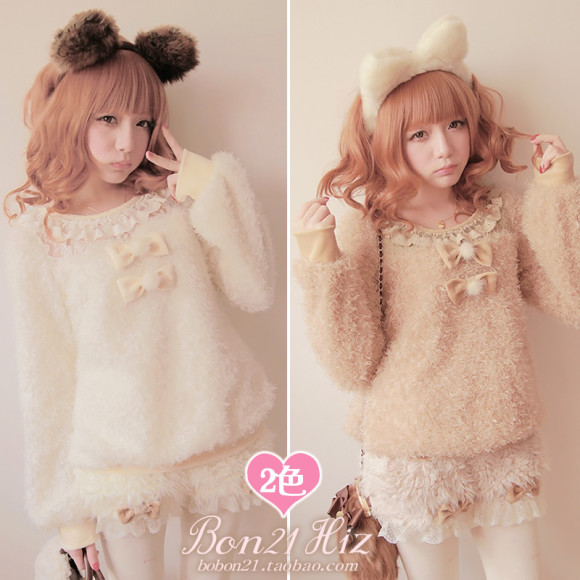 BoBon21 Fuzzy Fluffy Sweater with Pom-Pom Bows
Ohhhh!!  It's soooo fluffffyyyyyyy!!
Wearing this would be like being enveloped in a warm marshmallow hug!!
And the lace around the collar is so pretty,
and I love the pom-poms in the bows~
–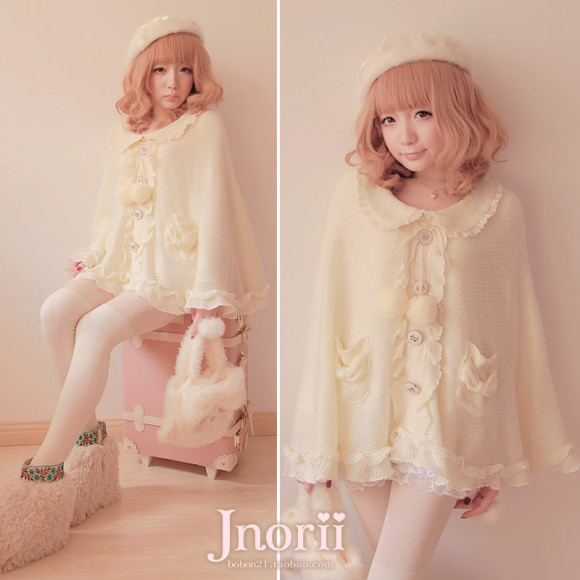 BoBon21 Soft Sweet Knitted Cape
Throwing something warm over your shoulders
is my favorite way to combat the col!
This is soooo soft, and such a warm buttery color!
–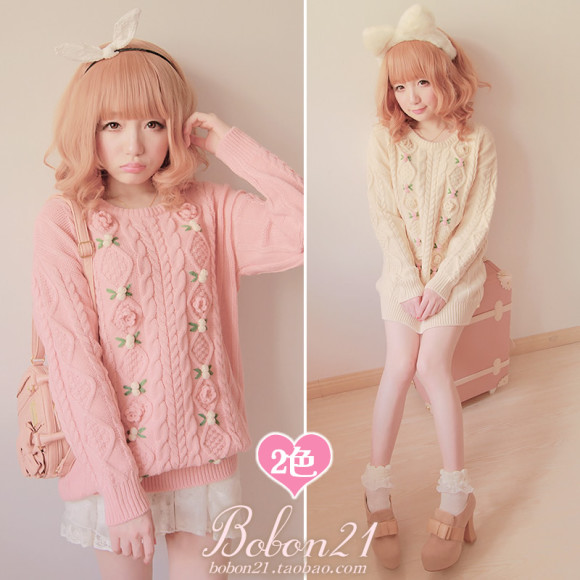 BoBon21 Rosebud Cable Knit Sweater
The tiny rosebuds on this sweater are sooo sweet!
Even the design in the cable knitting looks like roses!
–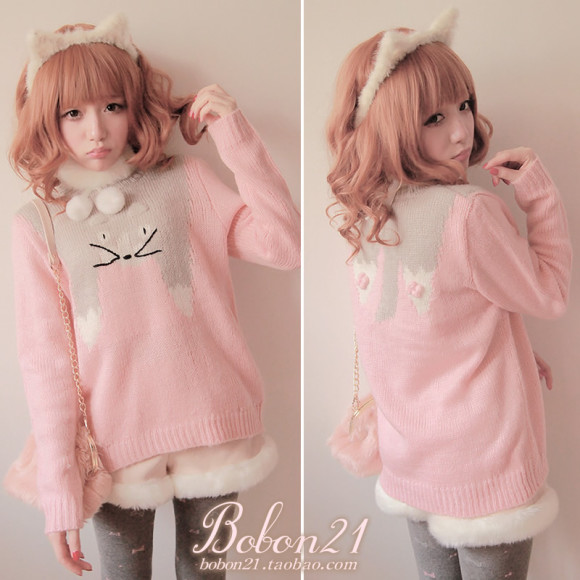 BoBon21 Kitty Shoulder Knit Sweater
omg this SWEATER has a KITTY draped over your SHOULDERS.
AND IT HAS LITTLE BEAN TOES!!
–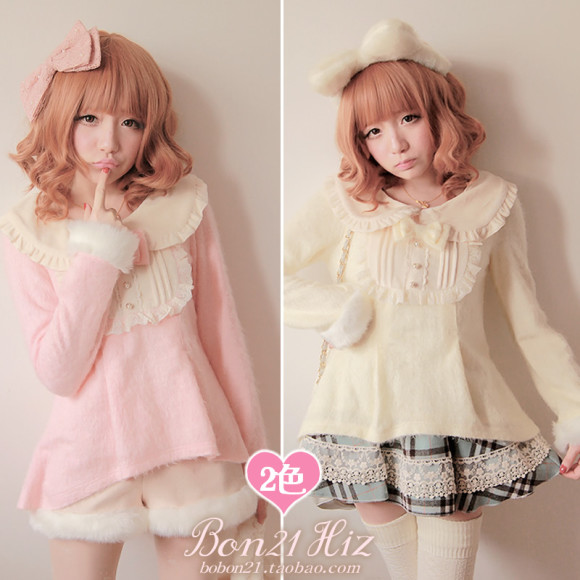 Fur trim screams Winter Wonderland to me,
and the pretty ruffly rounded collar of this shirt is soo cute!
I love how soft and fluffy the texture is~
Tuesday, September 29th, 2015 3:00 pm
Tags: Aliexpress, Bobon21, cute oversized sweaters, sweaters.
Subscribe to the comments feed if you like. You can leave a response, or trackback from your own site.