Soft, Sweet, and Beautiful Mori Girl Dresses on Ebay
As it gets cooler and cooler, clothing with lots of layers looks more and more appealing!!  I adore the miles and miles of ruffles and lace that run the edges of seemingly every mori girl item. n_n  What a perfect fashion for Autumn!!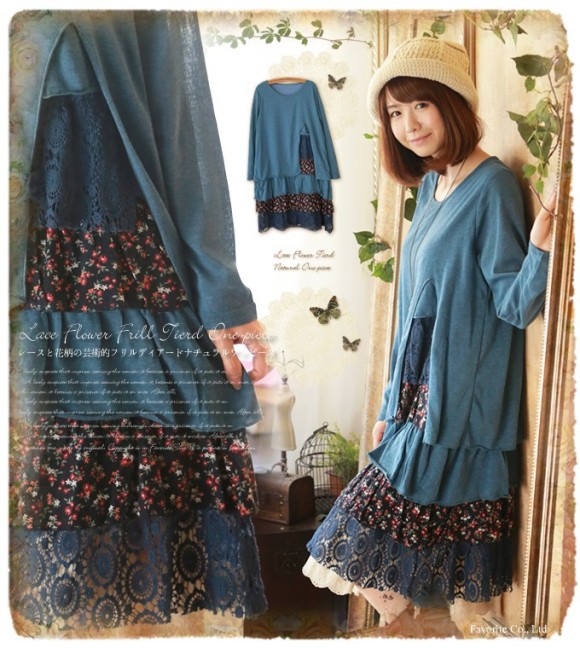 Long Sleeve Knit Floral Ruffle Layer Dress in Blue or Teal
The teal color that this comes in is so beautiful as well!!
I love the flowery tiers of ruffles, and the knit top looks so cozy!
–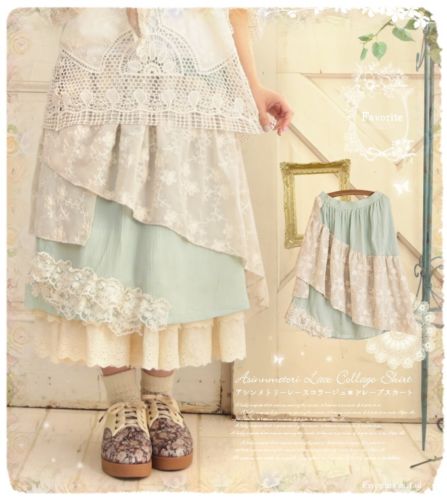 Soft Mint Green Lace Layers Mori Girl Skirt
This mint color is sooo sweet!
Although I made this roundup for Autumn clothes,
this one also kind of gives me a Summer vibe…
–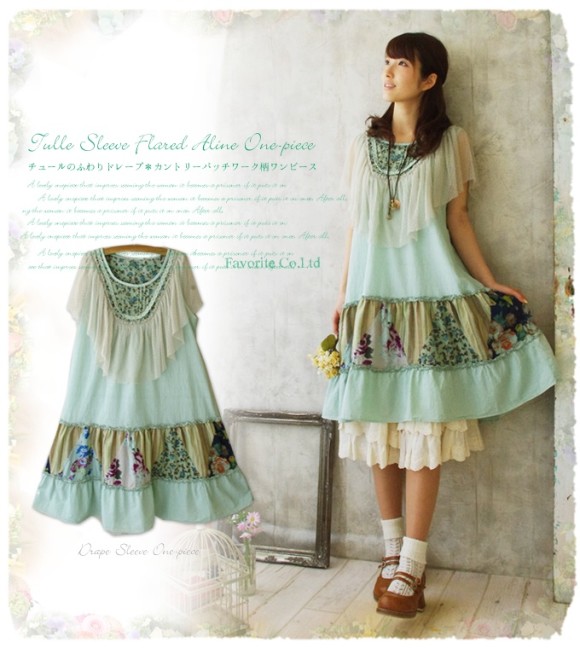 Mint Green Tulle Sleeve Shawl Long A-Line Mori Girl Dress
Again with the minty green!!!
The geometric pattern of different floral fabrics
in that wide band are a striking visual effect!!
–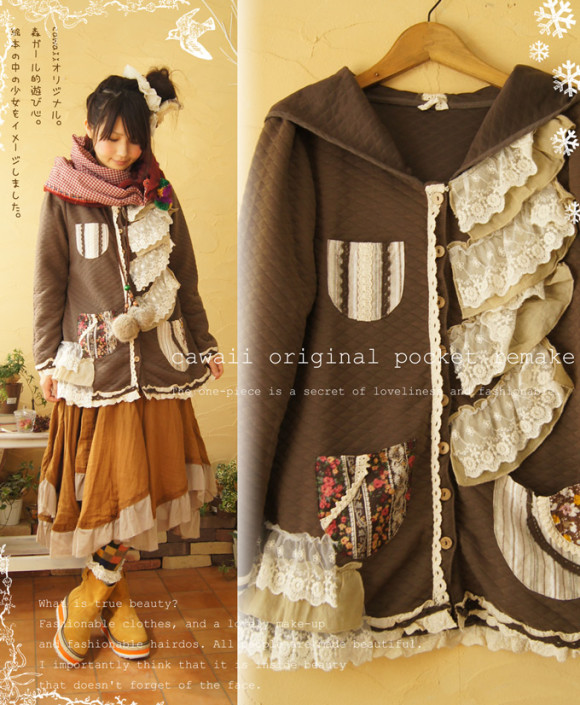 Warm & Cozy Lacy Layered Autumn Mori Girl Coat
This looks reeeeaally thick and warm!!
That's an outfit for walking through crunchy leaves in~
–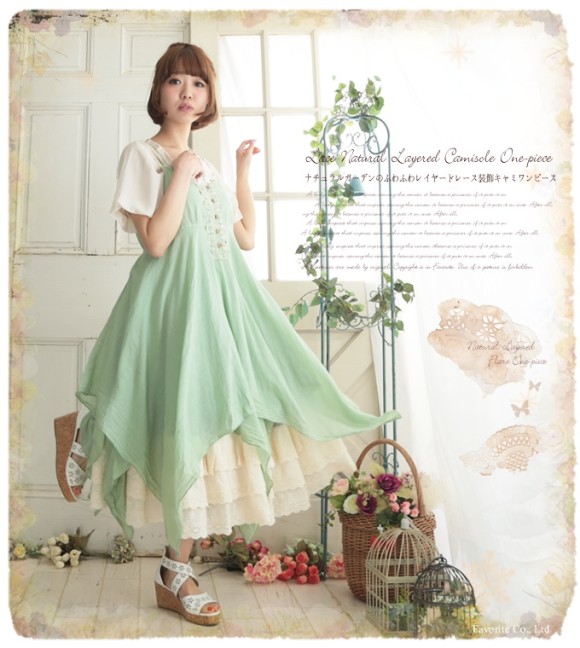 Lace Layered Chiffon Camisole One-Piece Mint Green Mori Girl Dress
MORE MINT GREEN!!!
Maybe I was a little partial while I picked these dresses out.
I love the length of this dress, and that it is elegant and natural-looking
without many asymmetrical pieces here and there, like many others are.
Sunday, October 11th, 2015 3:00 pm
Tags: Autumn, Ebay, Mori girl, Mori kei.
Subscribe to the comments feed if you like. You can leave a response, or trackback from your own site.