Cute (and kinda funky!) 3D-Embellished Socks
Haha oh my gosh check out these cool socks!!  Loliloli Shop for Lolita Princess just added them, and I knew immediately that they were going to be my next feature. n_n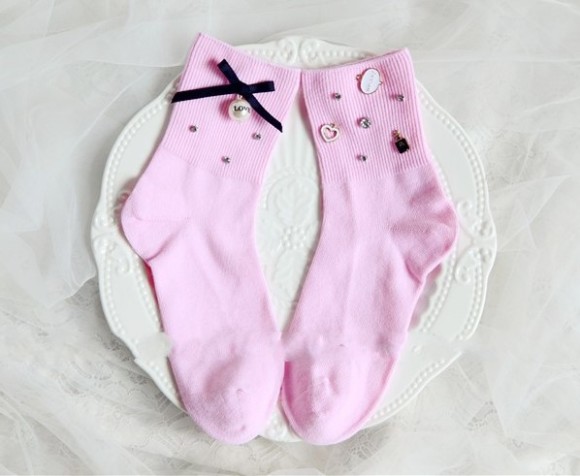 Elegant Princess Rhinestone Charm Embellished Socks
This pair comes in a huge variety of soft colors~
The details are small, dainty rhinestones and charms!
–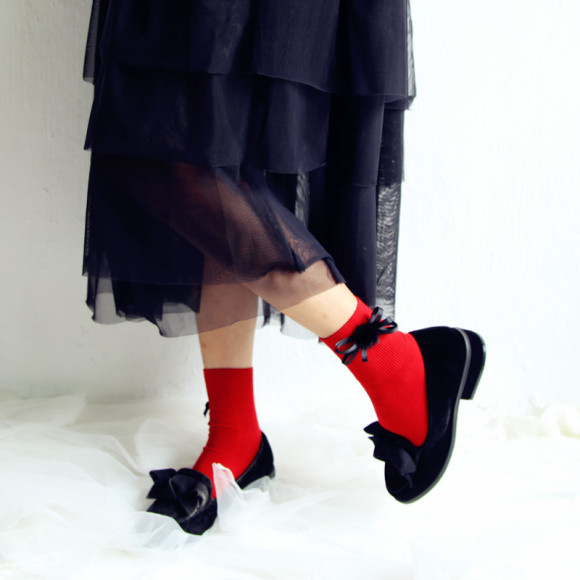 Pom Pom + Ribbon Bow Embellished Socks
Pom pom puffs always look cute and Wintery to me!
With the right coord and color combination,
you can make these really cute!!
–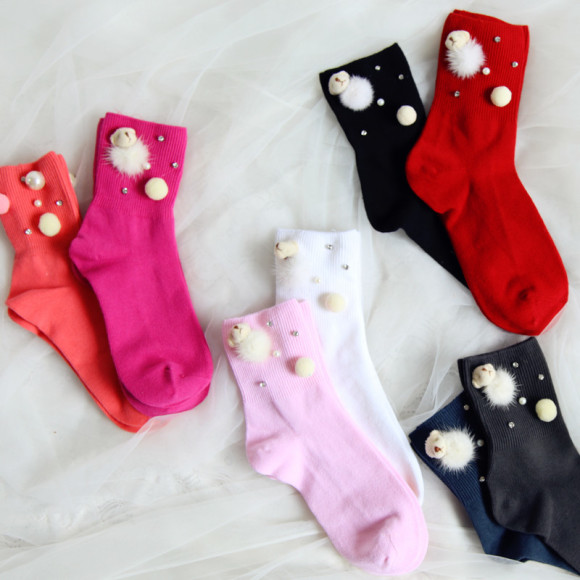 Pom Pom Stuffed Bear Embellished Socks
These SOCKS have SMALL BEARS on them!!
Definitely workable for a cuter coord –
and they're in a ton of colors!
–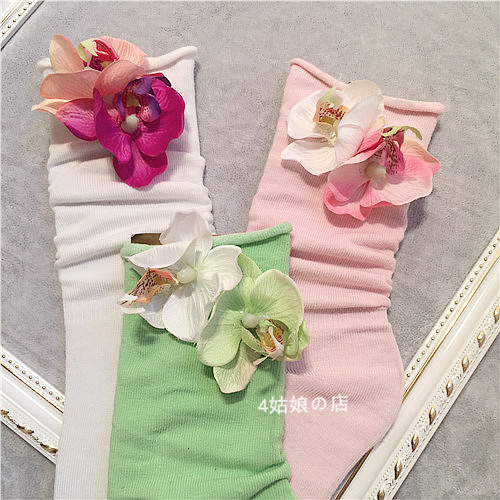 Pretty 3D Flower Embellished Ankle Socks
These are sooo pretty!
Now we are reaching the more elegant selections
for these novelty socks.  I think having bunches of flowers on things
makes them instantly garden fairy-like and beautiful!
–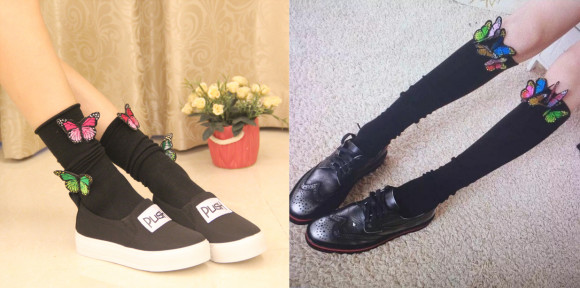 3D Embellished Ankle Socks and Knee Socks/Legwarmers
The ones on the right actually have no toe to them
and so they can actually be worn like legwarmers!!
THAT'S AWESOME!!
The shorter ones on the left come in a huge variety of different color combinations!
Thursday, October 15th, 2015 3:00 pm
Tags: Aliexpress, socks.
Subscribe to the comments feed if you like. You can leave a response, or trackback from your own site.