Kawaii, Mori Girl, and Casual Jackets for Autumn and Winter!
Omg, look at how adorable and cozy these jackets and hoodies are!!  These are really cute in a 'neutral' way.  I think that the brand that produces most of this selection is a mori girl brand.  But these are kind of cutely casual enough that they can be worn by in a casual gyaru or fairy kei coordinate.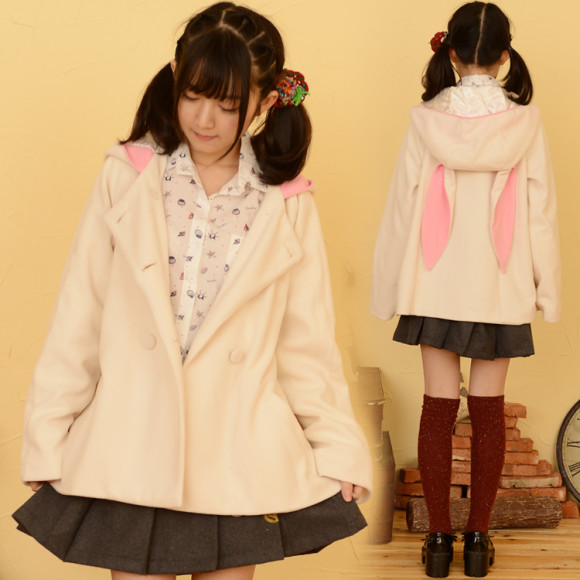 Cute Oversized Bunny Ear Hooded Coat
The biiig sleeves on this make it look extra cozy!
And OMG!  My greatest weakness of all – BUNNY EARS!!
The ears on this coat are soooo big and long!
This coat comes in other colors than the beige here –
its pink and black variations have really cute ivory ears!
–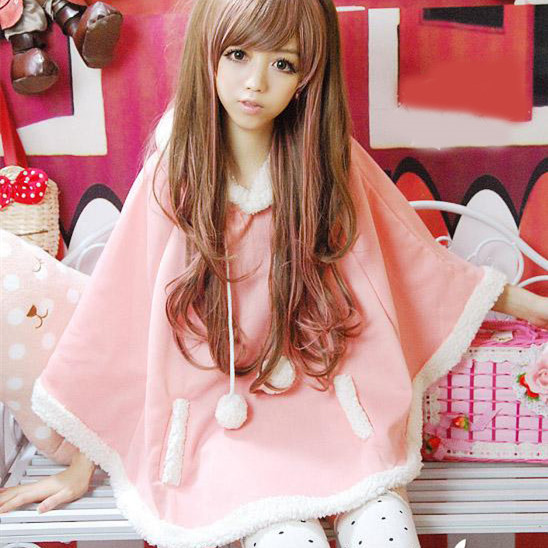 Cute Batwing Sleeve Fleece Poncho Cape
Capes like this are preeeetty much my favorite thing lately.
It's like throwing a huge, cozy fleece blanket over your shoulders.
And you can wear them over your regular coat!
They are just an awesome additional layer of warmth.
And this super cute style with sherpa trim is available in NINE different colors!
–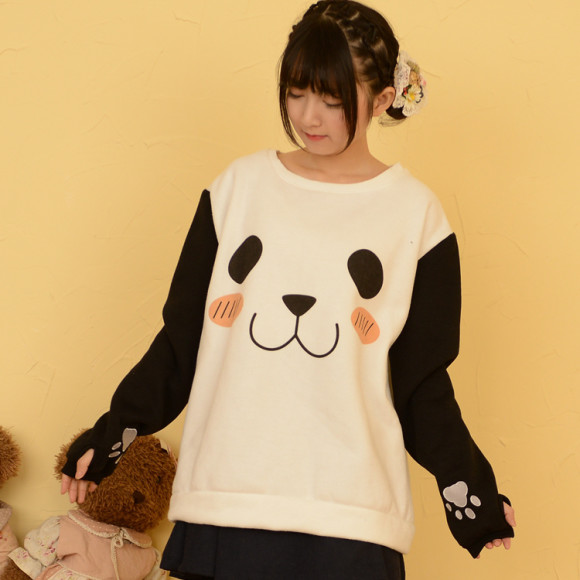 Cute Panda Face Sweater with Paw Sleeves
Omg panda face!!
And LOOK!!  At the SLEEVES!!
They are long enough to go over your hands, with little thumb holes,
and there are really cute little paw prints on them!!!
AAAHH!!
–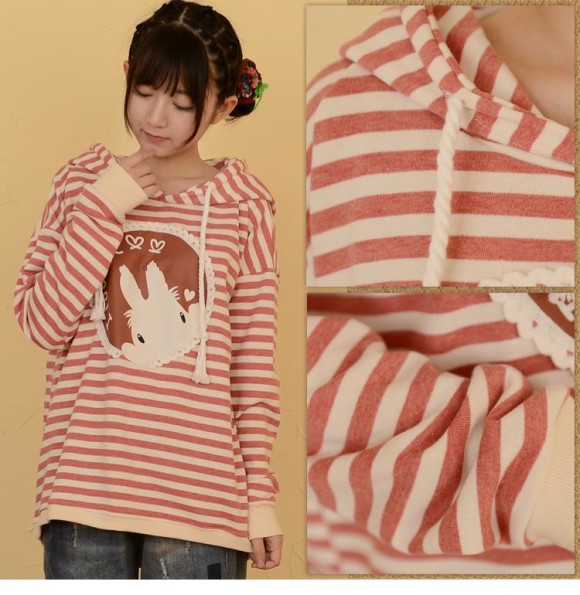 Sweet Bunny Long-Sleeved Hoodie
The precious bunny portrait in the center of this is soo cute!!
It has so many little hearts and hugs to share with you!!
This comes in three colors – there are also grey and navy stripes.
–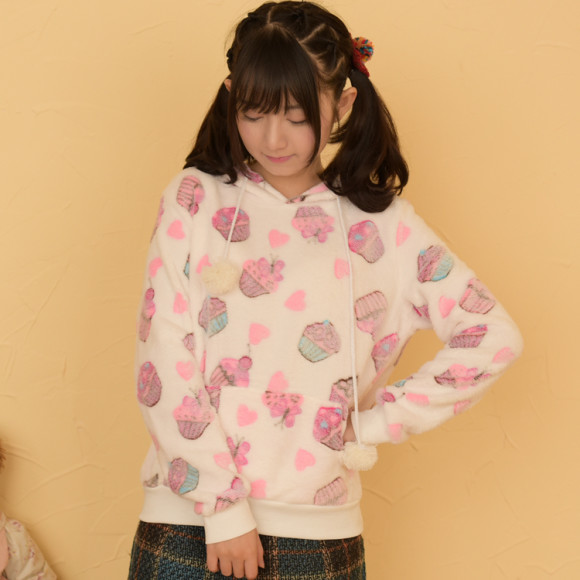 Sweet Pastel Print Micro Fleece Hoodie
This is for sure the most fairy kei-like item in my selection today!!
Okay, you really have to click through to check out all of the pics
for this one – there are 8 different styles, and they are all
different cute prints including cupcakes, bows, lipstick marks,
chibi elephants, hearts and strawberries!!
And the material is SOOO soft!!
Wednesday, October 21st, 2015 3:00 pm
Tags: Aliexpress, Autumn, Mori girl, Winter, coats, pastel.
Subscribe to the comments feed if you like. You can leave a response, or trackback from your own site.