Glamorous Agejo Gyaru Black/Pink Clothes from GOLDS Infinity
Black and pink infallibly look soooo glamorous and pretty!!  It's getting a bit harder now to find clothing in agejo style, or that classic gyaru style that MA*RS used to excel in, but I found this secondhand shop on Rakuten that stocks classic pieces from notable brands!!  Today's roundup features GOLDS Infinity items, which are slouchy and comfy while looking trendy and beautiful!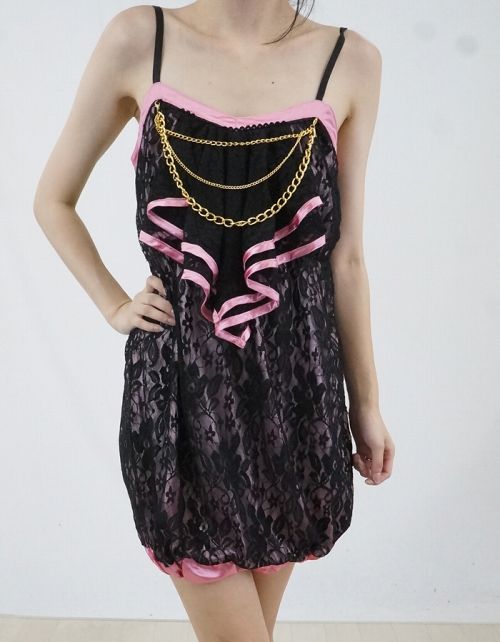 GOLDS Infinity Black Lace Pink Dress with Gold Chain
Gold chains are a staple of classic gyaru,
and lace makes all things look elegant!!
This has a cute, bubble-dress shape to it. c:
–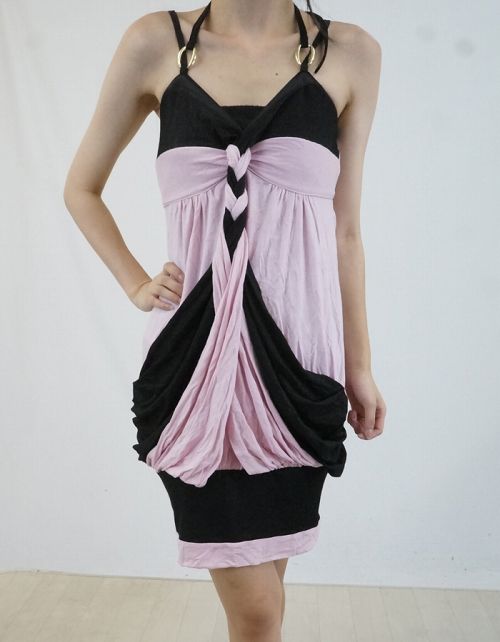 GOLDS Infinity Pink/Black Sweeping Braided Dress
I love the half-and-half black and pink color blocks of this dress!!
The sweeping shape of the braid in the front
is an eye-catching detail!
–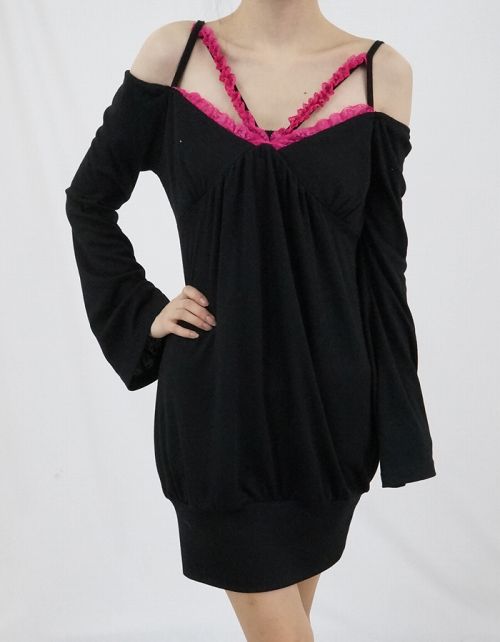 GOLDS Infinity Pink Lace Detail Black Long-Sleeve Bubble Dress
I'm seeing a similar shape in all of these dresses,
but it's such a cozy-looking design that still looks stylish,
and so I'm absolutely in love with it~
–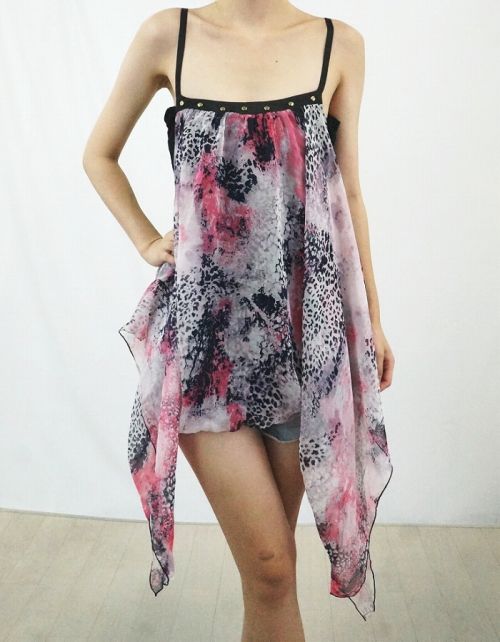 GOLDS Infinity Silky Pink Patterned Top Dress
The vague animal print on this makes it look wild!!
I love the pink in it~
Can you imagine walking by, wearing this on a breezy day?
You would look ethereal~
–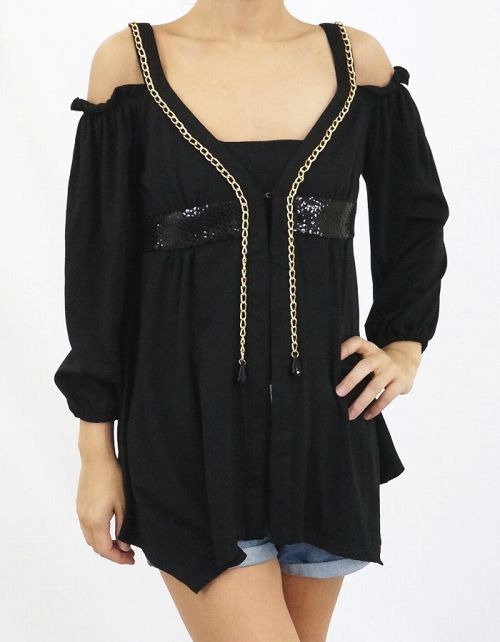 GOLDS Infinity Gold Chain Detailed Collar with Sequin Belt Top
I feel  like I have seen this piece in a million coord pics!!
Twelve bucks for this is amazing! (/*o*\)
Sunday, October 25th, 2015 3:00 pm
Tags: GOLDS Infinity, Rakuten, ageha, agejo, agejou.
Subscribe to the comments feed if you like. You can leave a response, or trackback from your own site.