Kawaii Soft Chouchou Plushies and Accessories
After a bout of cold, grey days, it feels really good to browse soft and cuddly plushes and blankets and stuff like these!!  Ohhhh I just want to wrap up in them and have hot chocolate!!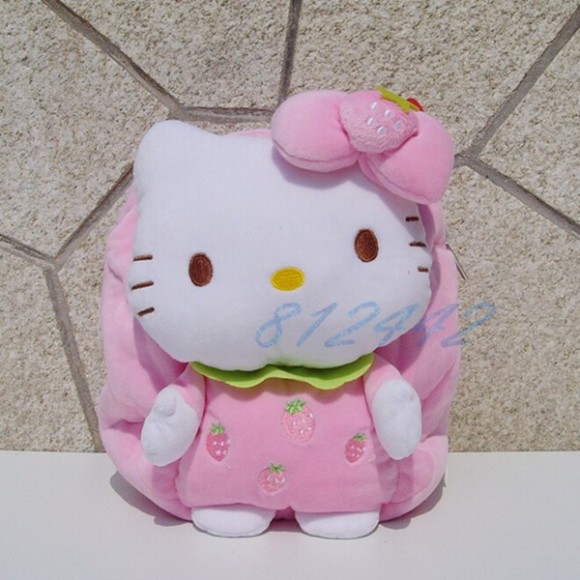 Hello Kitty Pastel Soft Backpack (4 Colors)
The other colors that this soft plush backpack comes in
have different fruit motifs!!
Big, soft backpacks like this can hold a lot more goodies inside
than you'd think – I carried around a plush Hello Kitty-shaped
backpack during a beach trip once and it held EVERYTHING
from my purse. o_o
–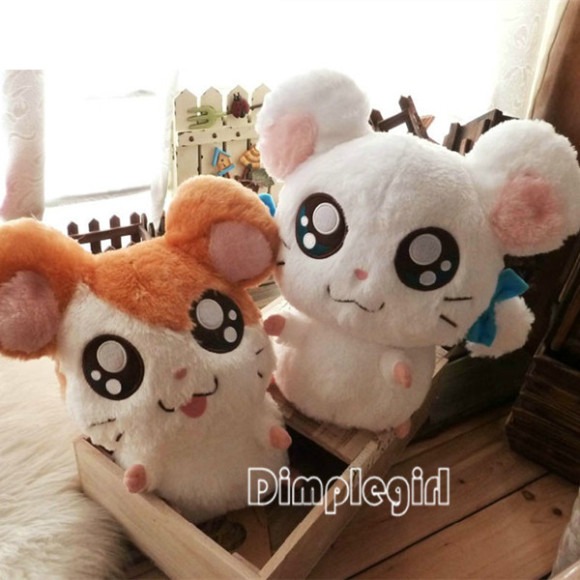 Hamtaro or Bijou Giant Stuffed Plush
Ahhhh Hamtaro is SOOO CUUTE!!
And Bijou's little ponytails are so precious!
These look so big and huggable!!
–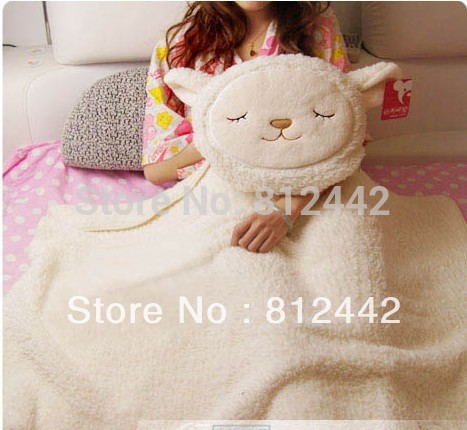 Soft Sherpa Sheep Pillow Blanket
Ahh sheepies are so sweet~
This one looks so dreamy and extra soft!!
Now THIS is the kind of blankie I am talking about
when I say I want to cuddle up and sip hot chocolate.
–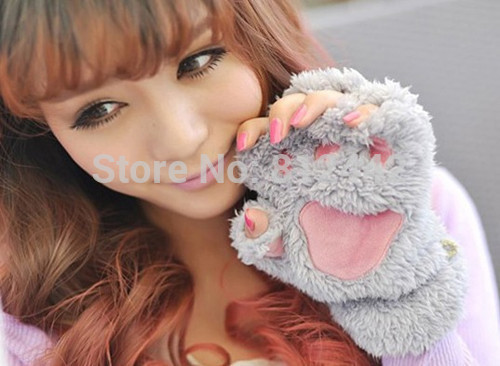 I wouldn't be able to wear these in Winter,
because the tips of my fingers are always the first to go freezing,
but in Autumn these would be adorable additions to a snuggly outfit!!
They come in other colors!!  I like the creamy and brown one!!
–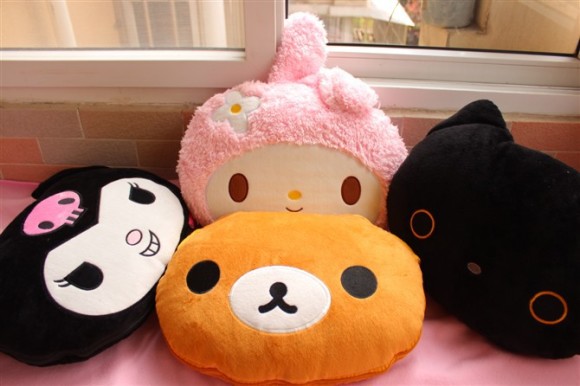 My Melody, Kuromi, Rilakkuma, or Kutusita Nyanko Stuff Pillow Blankets

This selection of Sanrio and San-X character pillows actually open up
into blankets, just like the sheepy blanket earlier in this roundup!!
And the designs on them are really cute – click through
and check them out to see how they look unfolded~
Tuesday, October 27th, 2015 3:00 pm
Tags: Hamtaro, Hello Kitty, plush, plushies.
Subscribe to the comments feed if you like. You can leave a response, or trackback from your own site.