Beautiful Princess Kurhn Dolls
Maybe this name isn't new to serious doll collectors, but for me, learning about Kurhn dolls was really exciting because I got to browse all of these beautiful princess dolls that I have never seen before!!  And their faces are so preciously sweet – it's redundant to call a doll "doll-eyed", isn't it?  But they really do have the sweetest, clearest eyes!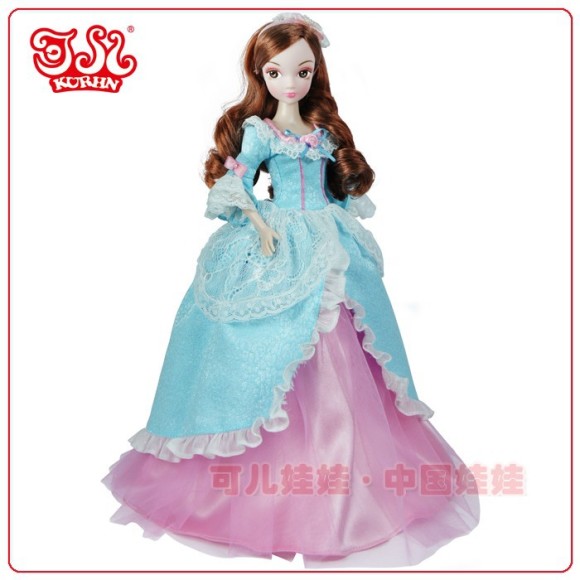 Blue & Pink Rose Lace Princess Kurhn Doll
Ahhh oh my gossssh this baby blue + baby pink is my favorite color combination!!
And there are dainty roses and bows around her collar~
This is maybe the prettiest doll I've ever seen! *o*
–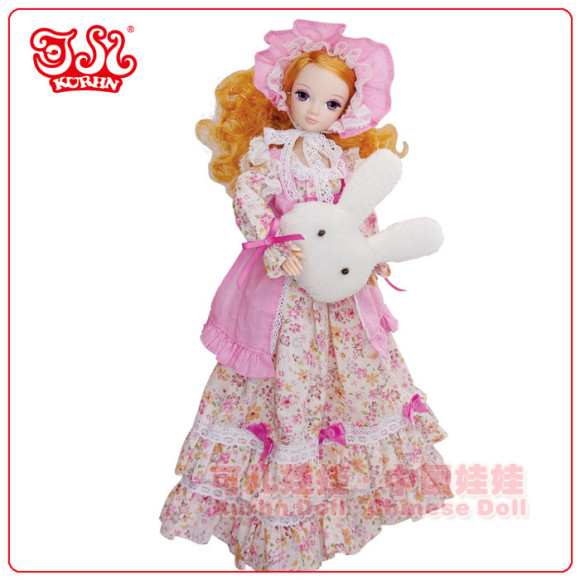 Pink Lolita Nightgown with Bonnet and Bunny Kurhn Doll
Pink florals – omg!  Pink florals AND a bunny – OMG!!!!
This dolly's sweet lace all over makes her extra elegant~
Gosh, that is a lavish nightgown to sleep in!
–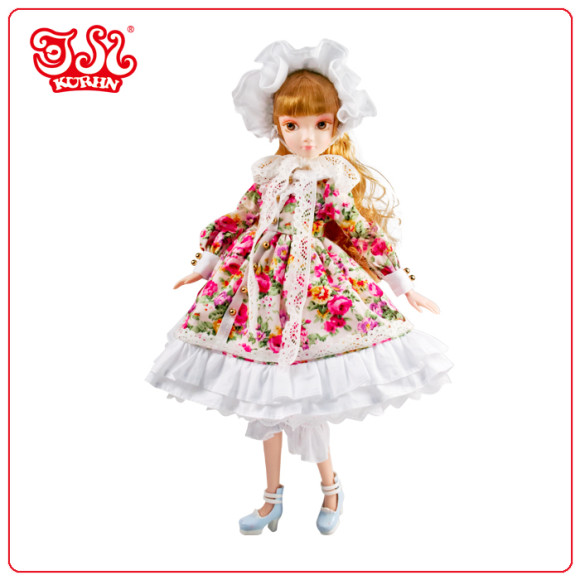 Floral Classic Lolita with Bonnet Kurhn Doll
What a perfectly pretty classic Lolita dress!!
I love the huge frilly bonnets that all of these dolls wear, hehe.
–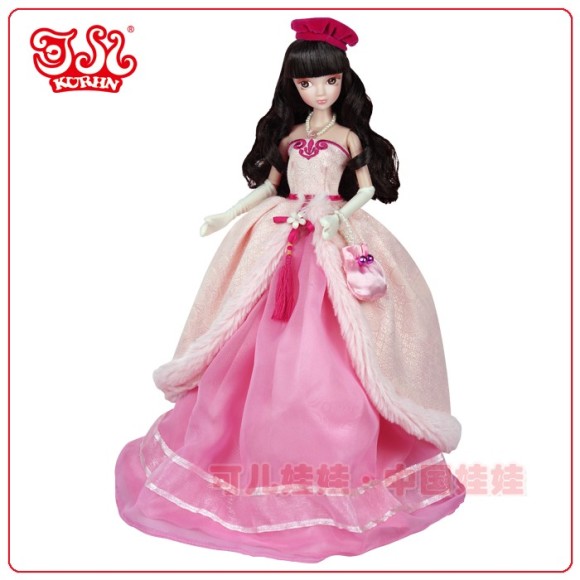 Pink Fur-Trimmed Stylish Princess Kurhn Doll
The little pillbox hat and satin purse make this princess look a bit more modern!
The fur trim over her dress looks so soft and fluffyyyyyyyyyy~
–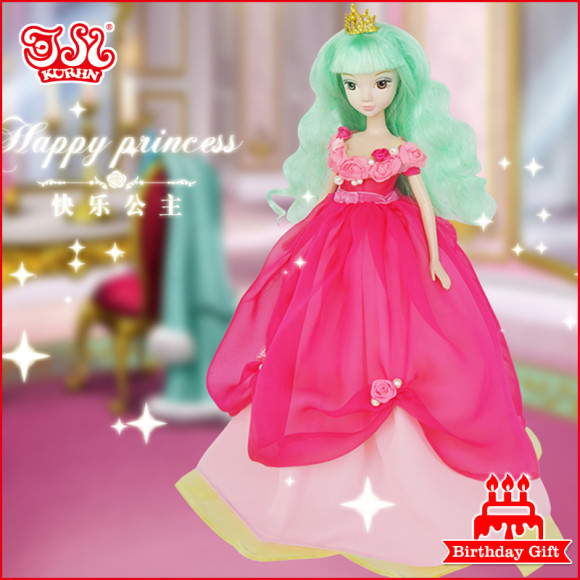 Minty-Haired Pink Princess Kurhn Doll
Oh my gosh this doll's hair looks like MERMAID HAIR!!!
And with that brilliantly rosy pink dress –
there's an anime character with this coloration, isn't there?
She looks so much like a magical girl from the Creamy Mami era,
maybe I'm thinking of some combination of Persia the Fairy or Magical Emi!
Thursday, October 29th, 2015 3:00 pm
Tags: Kurhn, Kurhn dolls, Lolita dolls, dolls, princess.
Subscribe to the comments feed if you like. You can leave a response, or trackback from your own site.