Soft and Lovely Lolita Blouses on Aliexpress
After I got so excited about actual Lolita skirts being listed in some of my favorite Aliexpress stores, it was mandatory that I also share these beautiful blouses once I discovered them listed as well!!  I love how soft and flowing Lolita blouses are nowadays.  I would be uncomfortable all the time if I had to wear constricting clothes!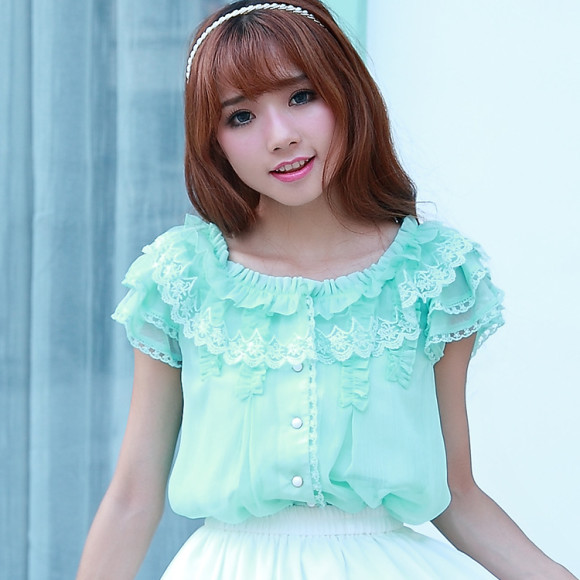 Soft Chiffon Flowing Lolita Blouse in Mint
See, this is what I mean when I'm so happy about looser clothing!!
Ahh it looks so breezy and comfy~
And that mint color is beautiful!!
It also comes in the classic white or black.
–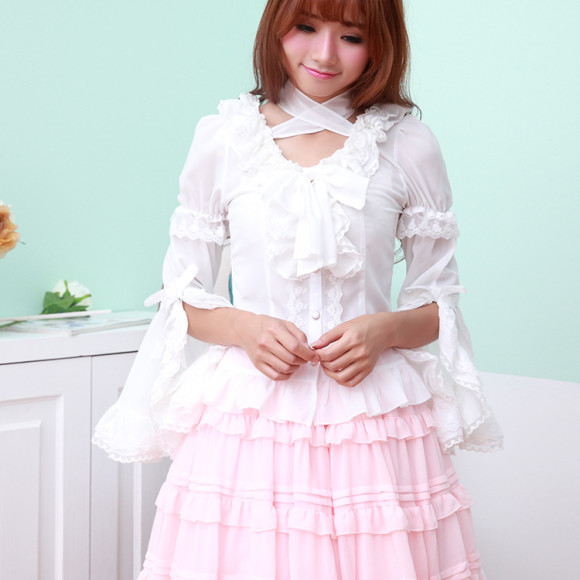 Soft Chiffon Bell-Sleeve Lolita Blouse with Halter Ties
The soft ribbon ties around the neck make the preeeettiest bow at the back!
And OMG!!  Wide bell sleeves are probably the loveliest thing in the world.
On a breezy day, you would look like a heavenly, angelic creature wearing this.
–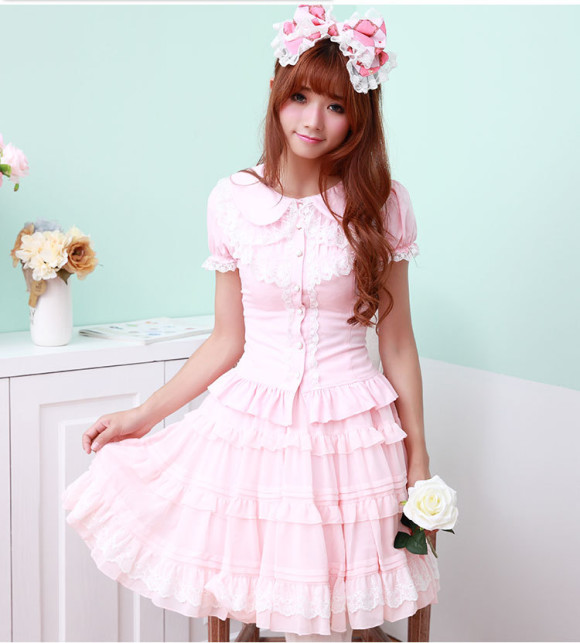 Short Puff Sleeves with Peter Pan Collar Lolita Blouse
This one comes in pink!!  And is COVERED with lace!!
Also available in white and black for a more classical look~
–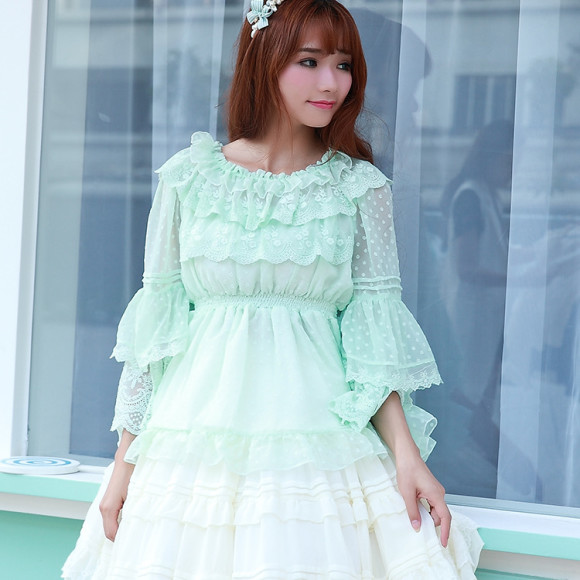 Beautiful Flowing Chiffon Ruffles Pastel Lolita Blouse
I am IN LOVE!!! with this!!!
It comes in the softest pastel colors – mint green, creamy ivory, lavender, and dreamy blue-white.
I love that it's open and loose around the tummy, it looks so comfy!!
And the ruffles EVERYWHERE look sooo dreamy~
–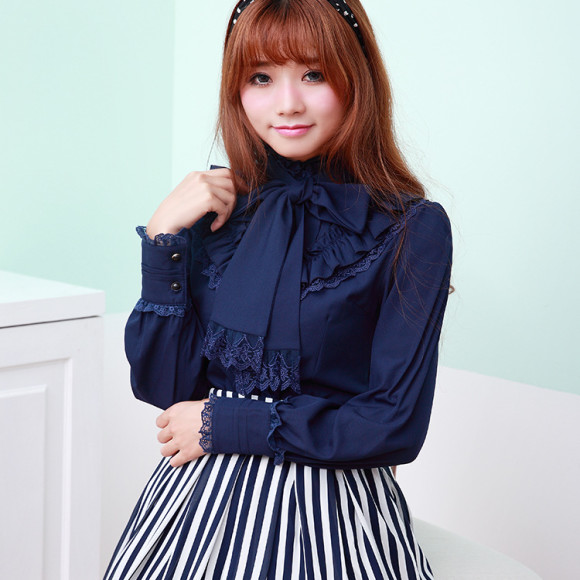 Dark Dramatic Color Long Sleeve Lolita Blouse
This comes in deep colors like this navy blue,
such as chocolate brown and royal red.
The big bow at the neck looks SUPER classy,
and check out those cuffs, too!
Saturday, October 31st, 2015 3:00 pm
Tags: Aliexpress, Lolita blouse.
Subscribe to the comments feed if you like. You can leave a response, or trackback from your own site.