Jem & The Holograms Designer Collection Retro T-Shirts
Old episodes of Jem & The Holograms are among my favorite thing to have playing while I'm sewing or working, they're just so fantastic and all of the colors and fashions are incredibly bright and fun!  The characters all have BIG, COLORFUL HAIR and vibrant makeup, so of course it is among my favorite things lol!!
A designer collection of Jem & The Holograms clothing and accessories is available from designer boutique ShopBop – today I'll be featuring a handful of the cool t-shirts that they have!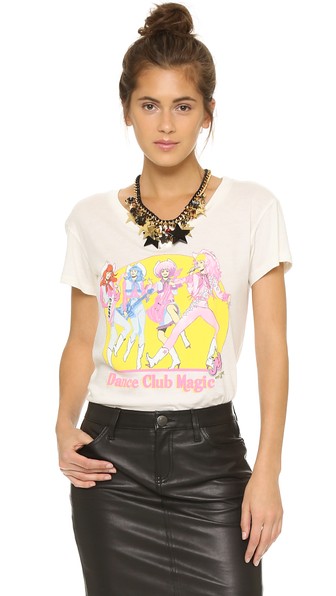 Jem and the Holograms Wildfox Dance Club Magic Tee
The faded pastel colors of this one make it especially retro
and befitting of Jem's aesthetic!!  Probably the most fairy-kei workable item
in today's roundup~
–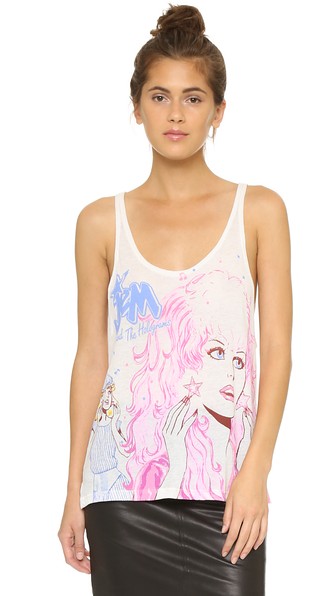 Jem and the Holograms Wildfox Showtime Tank
Okay, this is the other cute pastel item today~
I like this one because it shows both Jerrica and Jem,
and that Jem's awesome pink hair is drawn so detailed and curly!!
–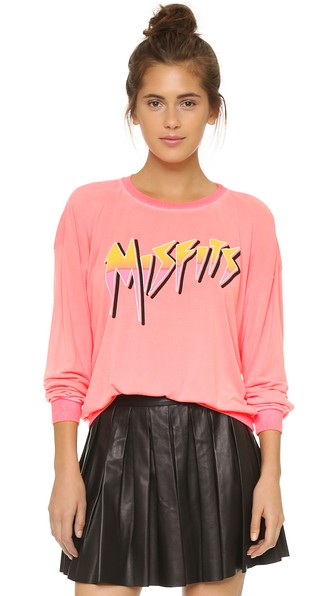 Jem and the Holograms Wildfox Misfits Oversized Sweatshirt
If you like the Misfits and think their songs are better,
perhaps you would be a bigger fan of this big, comfy sweater!
–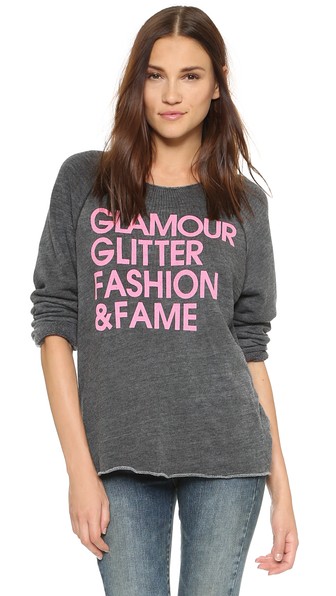 Jem and the Holograms Wildfox Glamour Glitter Fashion & Fame Sweatshirt
A simpler design that simply states the cartoon's tagline.
Kind of a stylish, subtle, artsy way to wear the fact that you are a fan.
–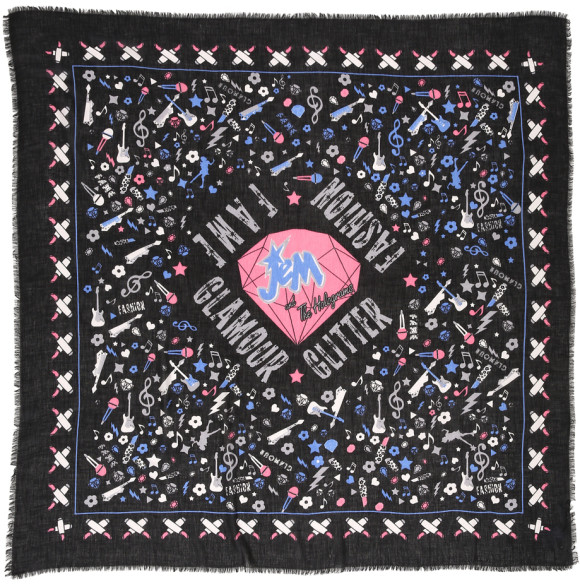 Jem and the Holograms YARNZ Cashmere Scarf
There are better pictures of this on the linked page exampling how this looks worn as a scarf –
I just picked this pic as it shows the design the most clearly!
Honestly I would wear a funky design like this as an allover print on a t-shirt.
–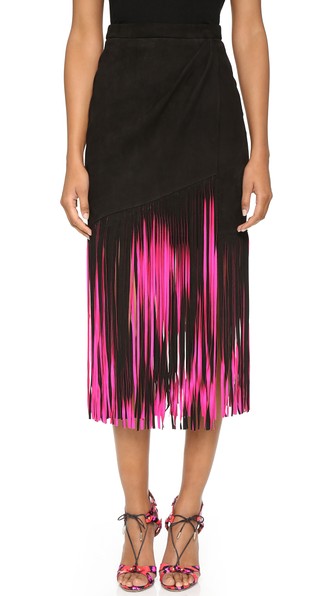 Jem and the Holograms Tamara Mellon Leather Fringe Skirt
This is so funky!!  Imagine walking while wearing this
and all of the fringe swaying – how cool!!
This is one of those examples of how my mind gets blown
seeing how much people are willing to spend on designer labels…
The price of this skirt is beyond anything I could imagine spending on myself… oAo
Sunday, November 1st, 2015 3:00 pm
Tags: 80s, Jem, Jem & the Holograms, ShopBop, retro.
Subscribe to the comments feed if you like. You can leave a response, or trackback from your own site.