Pretty Pink Sweaters for Princesses!
I think you can tell this just from browsing this blog for any amount of time… but my absolute favorite thing is clothes that are slouchy and comfy while still being cute and pretty and girlish… especially if they are pink!
So here is a selection of cozy sweaters suitable for pink princesses!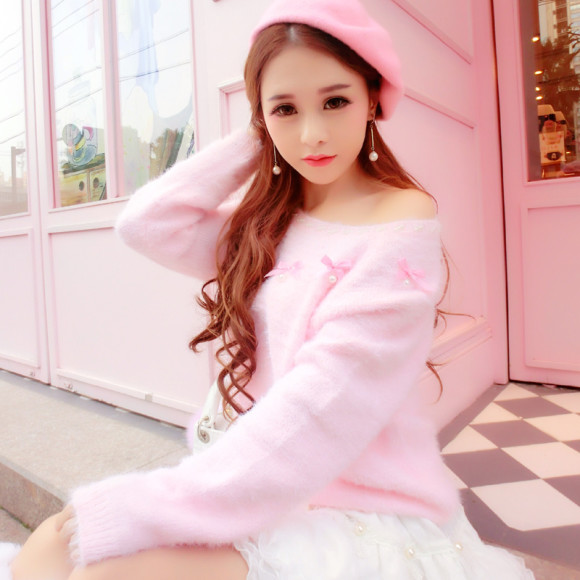 Candy Rain Fluffy Pink Sweater with Bows and Pearls
Ohh the bows and pearls make for small details,
but they are SO lovely!!
I love also that this sweater hangs off the shoulders,
which is always stylish~
–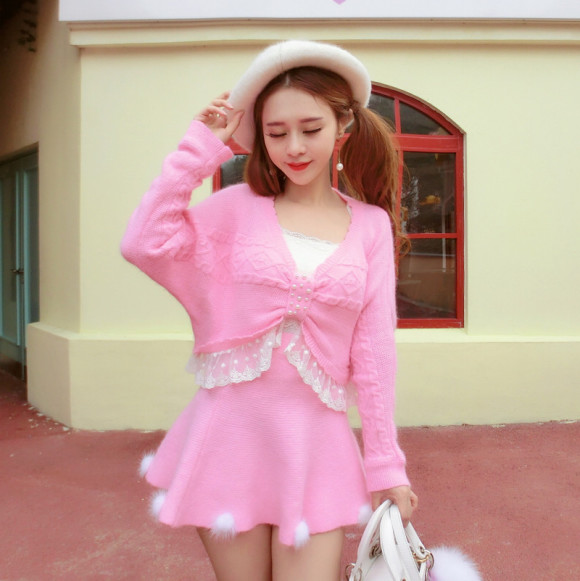 Candy Rain Pink Batwing Sleeve Bow-Shaped Cardigan
The whoole front of this sweater is shaped like a bow!!
But I think my favorite parts of it are the doleman sleeves,
and the dainty lace that hangs from the bottom edge.
–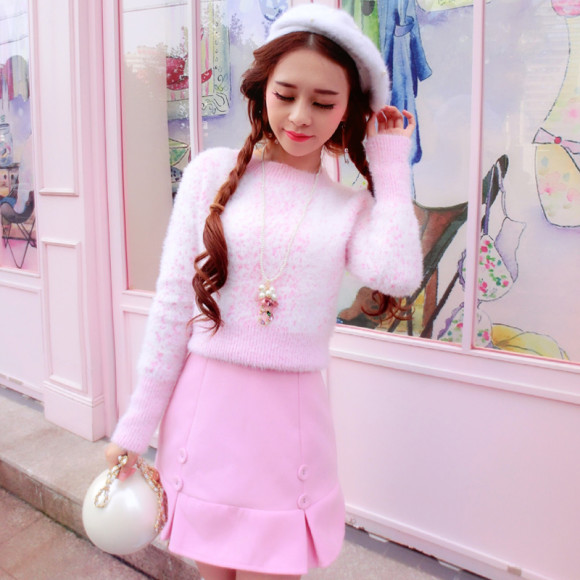 Candy Rain White/Pink Speckle Fluffy Sweater
The white and pink on this almost looks like an animal print,
but I think that they are just speckles!
These fuzzy sweaters look super soft. :3
–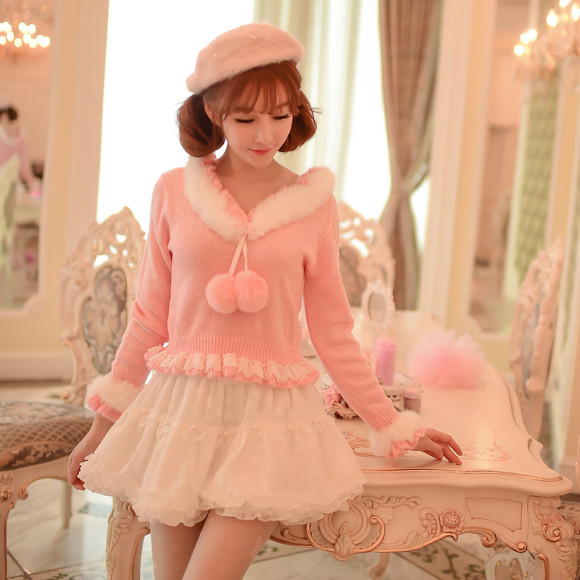 Candy Rain Fur Trim Pom-Pom Sweater
This is a "pinker" pink than the above photo shows,
it was just taken in warm lighting!
The giant pom-poms on the front are super cute,
and fur trim is instant Winter glam.
–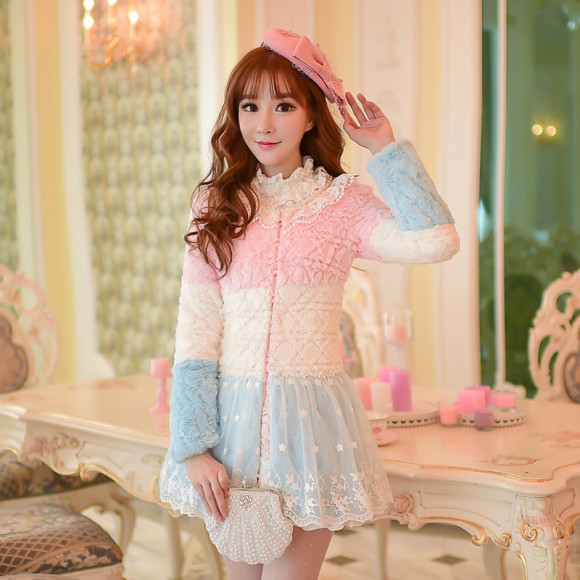 Candy Rain Pink, White, and Blue Fluffy Winter Coat Dress
OMG!!  The tri-colors on this are awesome!!
It looks like marshmallows!!
And I can't believe how pretty the shape of this coat is.
It looks more like a dress!!
This is how I want to look in the Winter!
Thursday, November 5th, 2015 3:00 pm
Tags: Aliexpress, Candy Rain, cute oversized sweaters, himegyaru, himekaji, pink.
Subscribe to the comments feed if you like. You can leave a response, or trackback from your own site.