Pink and Lavender Clothing for Kawaii Pastel Style Sweetness!
Today's theme kind of accidentally turned out to feature only pink and lavender things, lol!!  I was just looking for cute stuff in general, but we can pretend like I did it on purpose!  It has been a little while since I've done pastel Fairy-kei stuff anyway~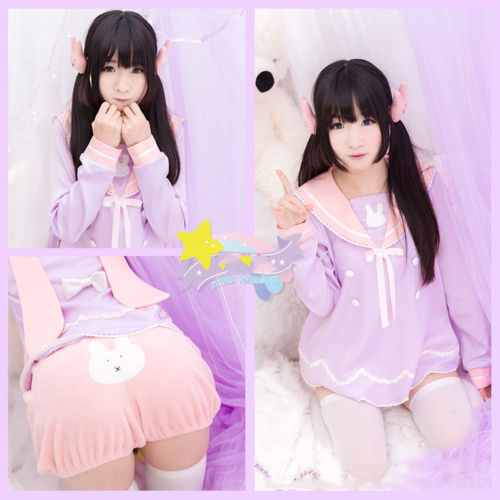 Kawaii Bunny Seifuku Lavender Top + Pumpkin Pants
This listing is for all of the pieces in this set!
This usagi-seifuku is sooo cute… like something a real anime character would wear..
Heck, I want the bunny hair accessories that the model is wearing, too!
–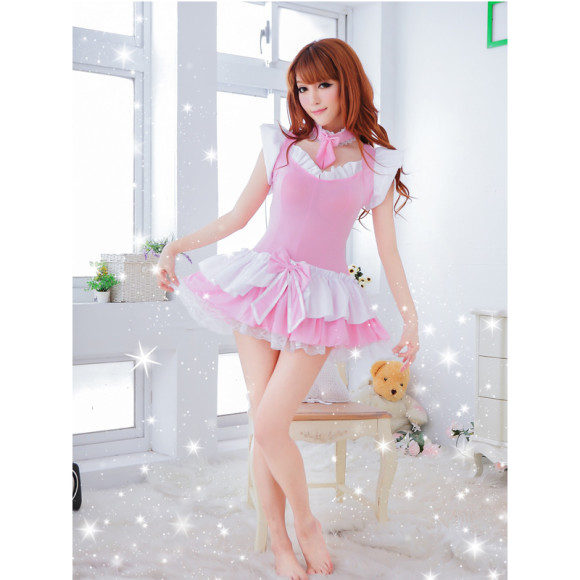 Pink Ruffle Lady Princess Maid Costume
Well, this is definitely more like a costume…
But it is so dang cute and ruffly I really just wanted to include it!!
It's a very cute shape with a lot of full ruffles
for being a costume. nn
–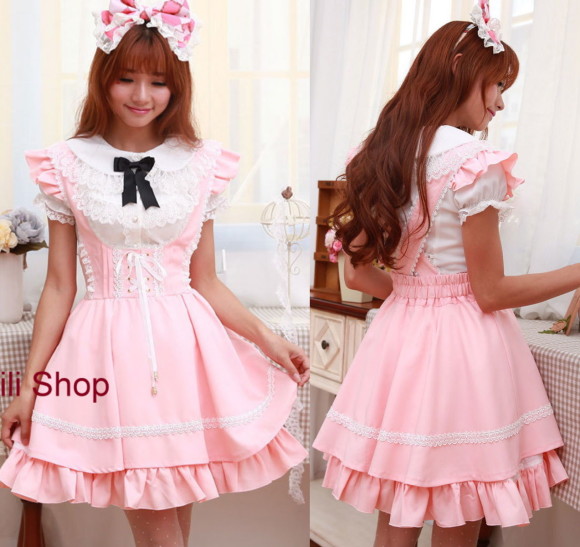 Pink Sweet Lolita Underbust Suspender Skirt Dress JSK
The shape of this was hard for me to classify as either a skirt or JSK –
oh, heck, we'll say it's both!!
A very adorable Lolita item the likes of which can be difficult to find
amidst all of the clothing items that call themselves Lolita without
actually fitting the description~
–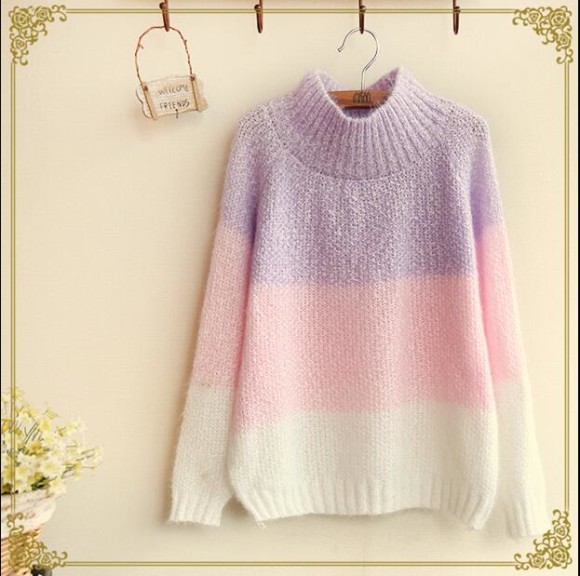 Cute Sweet Pastel Gradient Slouchy Sweater
A pastel sweater that somehow didn't make it into any of my other sweater roundups!!
A very simple shape, no real details here –
just the appeal of three sweet pastel colors and all of that snuggly coziness.
–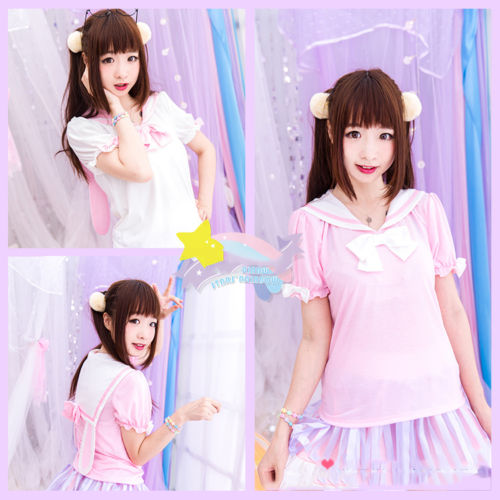 Bunny-Eared Kawaii Pastel Seifuku Top
Ahhh this looks so comfy and cutsew-y!!
The bows are small and sweet and…
Okay, we all know by this point that bunny ears on anything
is my ultimate weakness.
Friday, November 27th, 2015 3:00 pm
Tags: Aliexpress, Ebay, cosplay, fairy kei, larme kei, pastel kei, seifuku.
Subscribe to the comments feed if you like. You can leave a response, or trackback from your own site.