Romantic Fancy Printed Tights for Lolita or Other Elegant Coords
I've covered printed tights before – we already know that they are a huge trend right now!!  And Lolita isn't the only style that can incorporate them.  I bet you could put together an awesome look using with any elegant clothes that show one's legs!!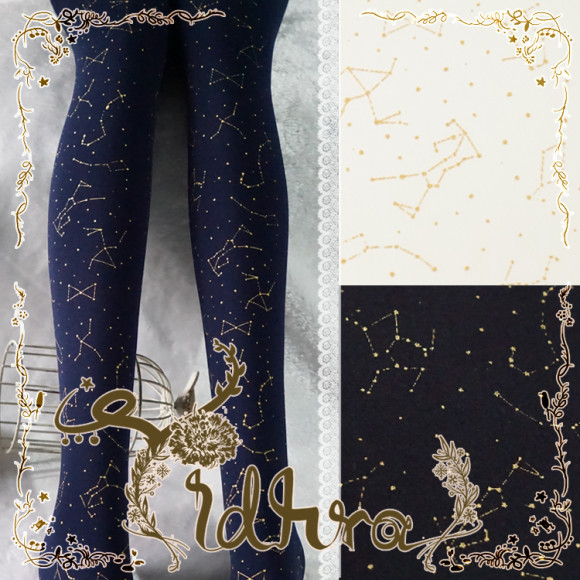 Golden Constellation Printed Tights
Wow!!  I'm pretty sure those are zodiac signs printed on these stockings~
I love the selection of different colors you can get these on.
–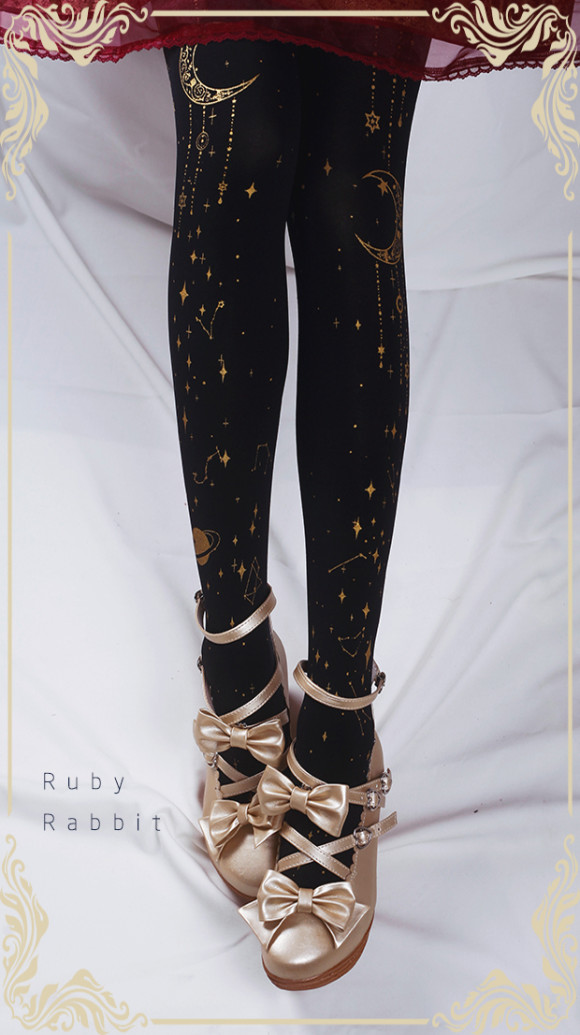 Golden Starry Sky with Planets Printed Tights
This comes on white, too!
A dreamy depiction of the Milky Way,
twinkling above your toes.
–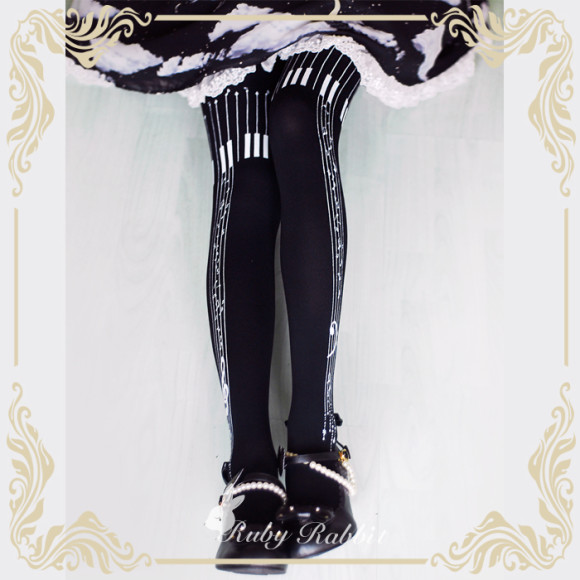 Music Score with Piano Keys Printed Tights
Musical scores and music notes are a popular and highly workable Lolita theme~
This comes in black or white.
And!!  Easy to miss!  But there's a very pretty falling-bead-like design
at the bottom of the musical score, near your ankles.
–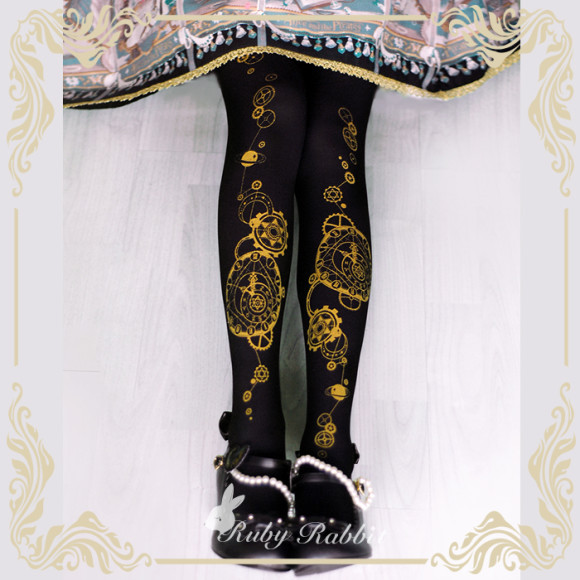 Steampunk Gears & Cogs Printed Tights
This variety can be in shiny gold printed on black, white, or brown!
The inner workings of clocks and watches is so mesmerizing.
Do you think that people would be fascinated by your legs if you wore this, too?
Maybe…
–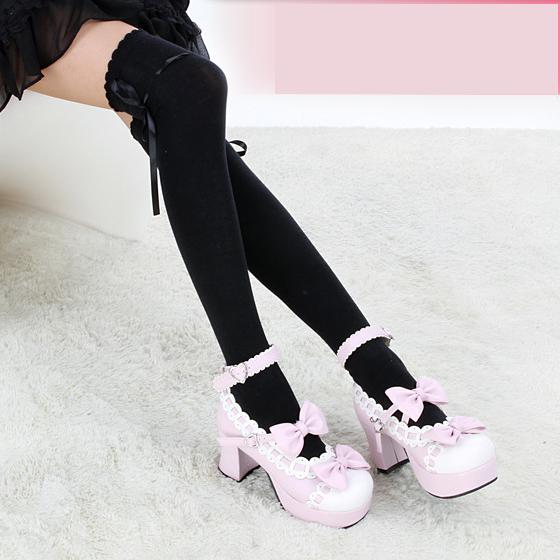 Solid Cotton Over-the-Knee Socks
These come in a lot of workable solid colors, like a pretty lavender!!
This is a pretty simple design, but the cute details are the scalloped edge
and beaded ribbon woven through.
Very versatile and wearable with almost everything!
Tuesday, January 5th, 2016 3:00 pm
Tags: Aliexpress, tights.
Subscribe to the comments feed if you like. You can leave a response, or trackback from your own site.