Frog Prince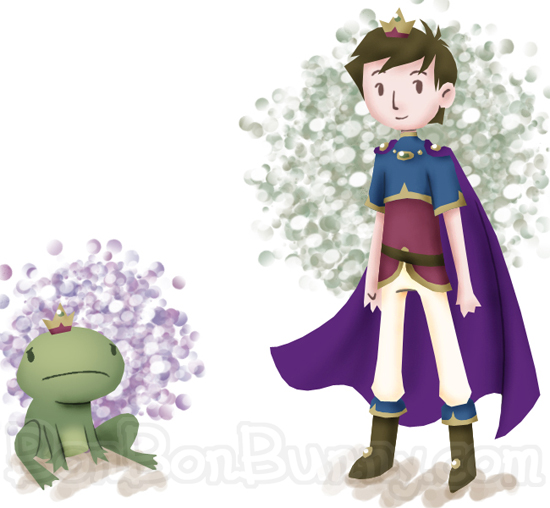 May 2008
Hee hee! What a cute prince! He's cute as a frog, too, so much that I'd almost be satisfied keeping him that way forever, but he looks so dreadfully unhappy in that state that I'd never let myself leave him like that. :c
I think that this marks the first time that I started drawing in this "style." Round heads, beady eyes, scrawny elongated bodies, tiny feet and pointy fingers. Compare with February 2011's Sheepboy. c:

Please respect the artist and do not use this image for any purposes (forum avatar, signature, Web graphics, banners, any personal use or commercial gain). (Exceptions?)


Do not trace, copy, or alter in any way. Do not remove signatures or watermarks.


Do not save and/or upload elsewhere (Photobucket, Flickr, Tumblr, etc.).

Sunday, May 1st, 2011 2:44 pm
Subscribe to the comments feed if you like. You can leave a response, or trackback from your own site.