Check Out These Awesome Dangan Ronpa T-Shirts Suitable for Kawaii Style
**This writeup is FREE OF PLOT OR CHARACTER SPOILERS for both games**
See, the problem I always have with geeky/fandom t-shirts is that… they are rarely "cute" enough to fit the rest of my wardrobe.  When the awesome murder mystery visual novel/adventure game series Dangan Ronpa partnered with kawaii brand Listen Flavor, it was REALLY exciting, because HOLY SMOKES MY FAVE CHARACTERS DRAWN CUTELY AND AVAILABLE ON PASTEL CLOTHES!!
Each of these come in several t-shirt colors – so you can get them on black or another neutral or darker color if you decide against them on pastels.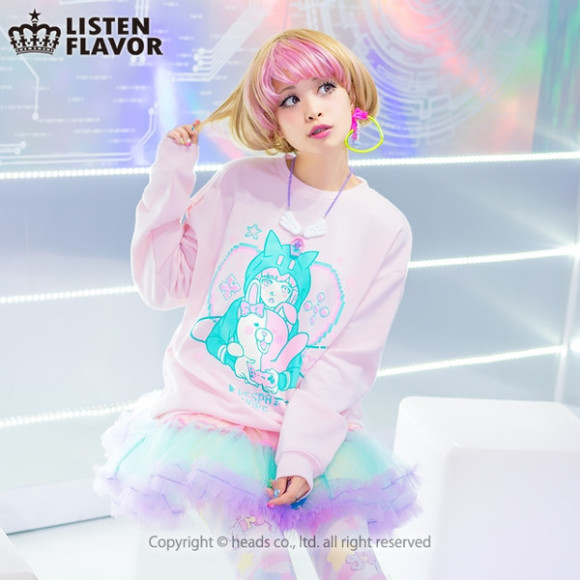 LISTEN FLAVOR Nanami & Monomi Let's Play Video Games Sweatshirt
Chiaki the Super High School Level gamer is a fan favorite character,
because she is so cute and her hobby matches that of many people playing!
Now this cute image of her cuddling with Monomi
can keep you warm and cozy in this big oversized sweater.
–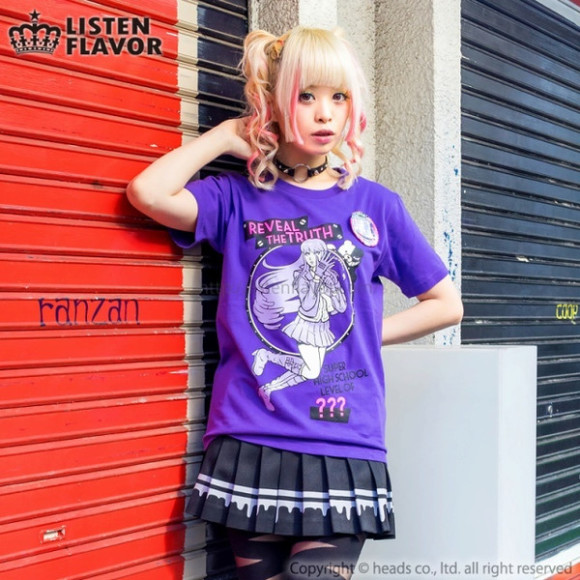 LISTEN FLAVOR Mysterious Kyoko Kirigiri T-Shirt
Kirigiri is so cool and mysterious!!
I think that you would possess a bit of her air of mystery
if you wore a t-shirt emblazoned with her image.
Maybe you can even solve some mysteries yourself!!
–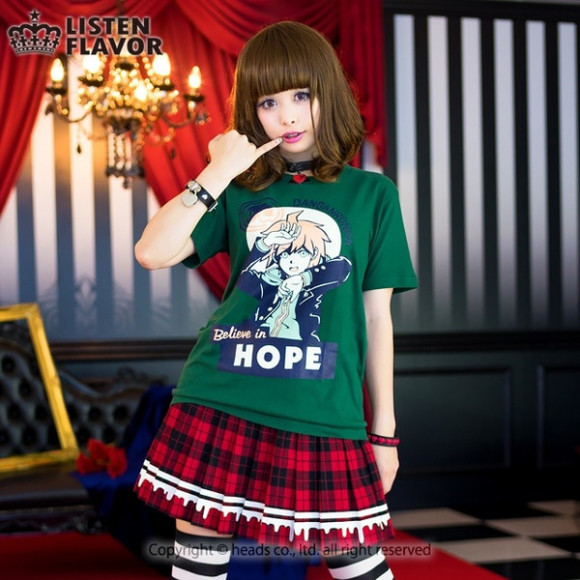 LISTEN FLAVOR Ultimate Lucky Student Makoto Naegi T-Shirt
Naegi is such a cool and adorable protagonist!!
Well, I'm really weak to any cute spiky-haired hero.
When they are plucky and encouraging to the people around them,
then they are pretty much solidified as my favorite character.
Just don't go around yelling at people, "YOU GOT THAT WRONG!"
–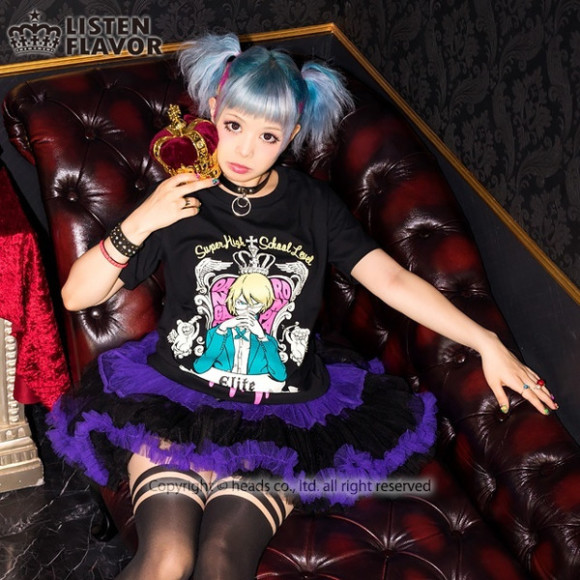 LISTEN FLAVOR Ultimate Affluent Progeny Byakuya Togami T-Shirt
Ok I know I just said that I love Naegi…
but I ALSO love Byakuya.  He is so cool!!!!
So handsome and cool and really smart during the investigations!!
His glasses are so cool…
Uh… sorry, what were we saying?
–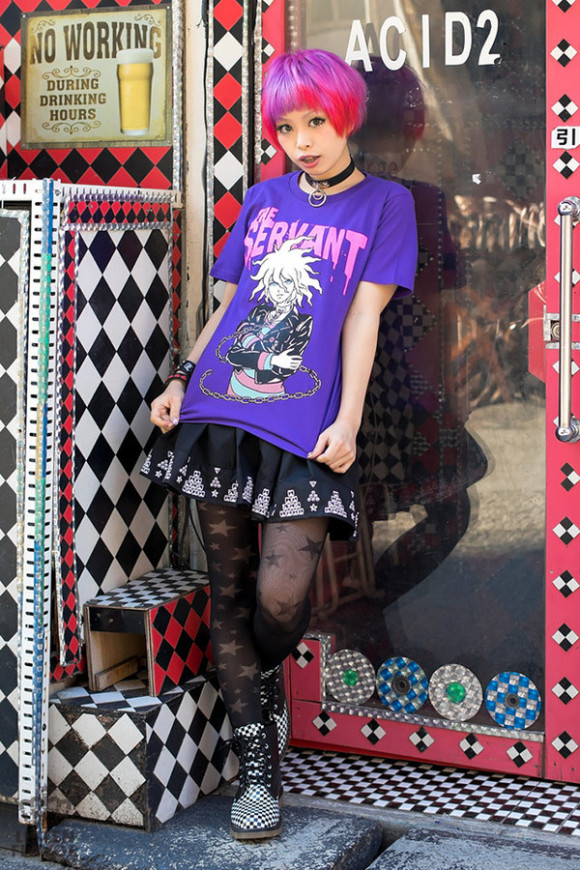 LISTEN FLAVOR The Servant T-Shirt
ok I saved my VERY favorite character for last!!
I love Naegi and Togami a lot, but HOLY SMOKES Komaeda is SO GREAT.
I got REALLY attached to his character in Super Dangan Ronpa 2…
He has a lot of issues going on, making him easily the most intriguing and puzzling,
plus his hair is messy which is weirdly cute!!
They only have 2 more of this shirt in its purple color and I kind of reeeaaallly want it….
Wednesday, January 13th, 2016 3:00 pm
Tags: Dangan Ronpa, Danganronpa, Listen Flavor, Super Dangan Ronpa 2, Tokyo Otaku Mode, geek, t-shirts.
Subscribe to the comments feed if you like. You can leave a response, or trackback from your own site.