Witchy Winter Elegant Style
There's something really woodsy and elegant about these clothes from Artka!  Can princesses be woodland witches at the same time?  I think if you dress like this then you will be on your way to achieving that!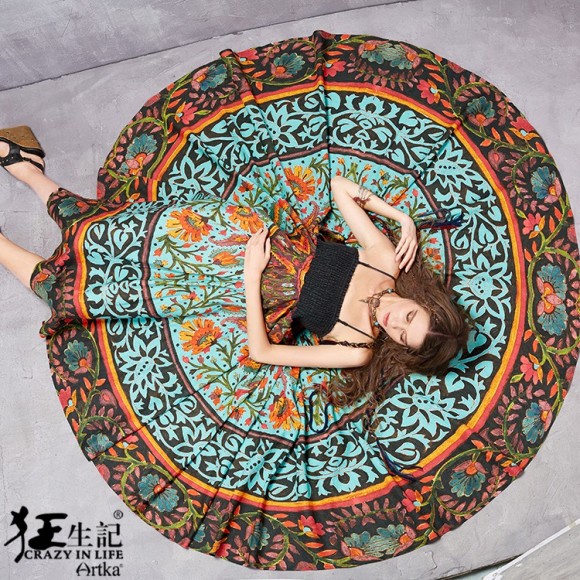 Wow, what beautiful art work on this skirt!!
And it looks super comfy to wear with spaghetti straps~
–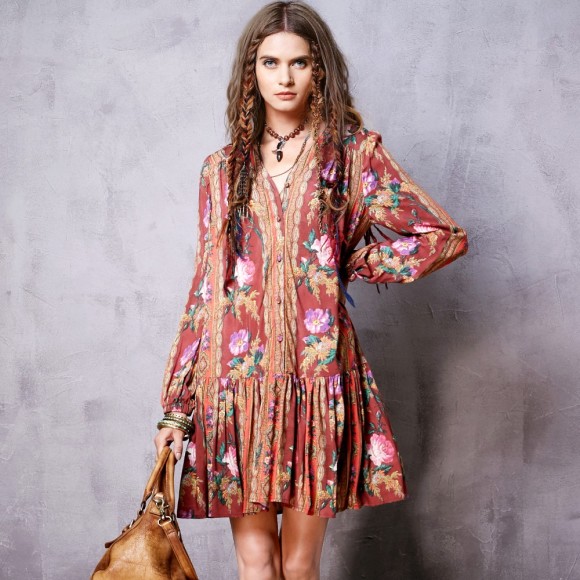 Rusty Red Long-Sleeve Flowing Dress
This is so pretty!!  I love how much gathered fabric is around the skirt.
It looks like it buttons up the front!
–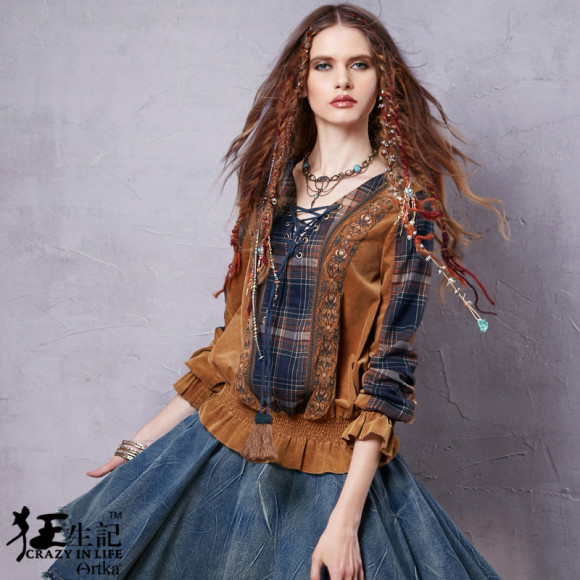 Plaid and Brown Corduroy Blouse
I don't know if this counts as a peasant-style blouse or not,
but I loove peasant-style blouses!
I'm also really distracted by all the pretty decorations braided into the model's hair.
I wanna do that to my hair lol.
–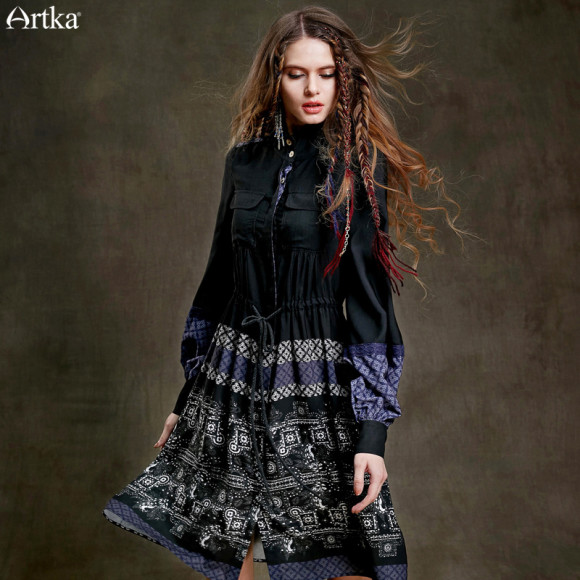 Black Belted Skirt with Lantern Sleeves
Look at all of those cool geometric details in the skirt!!
This is super dark and dramatic~
–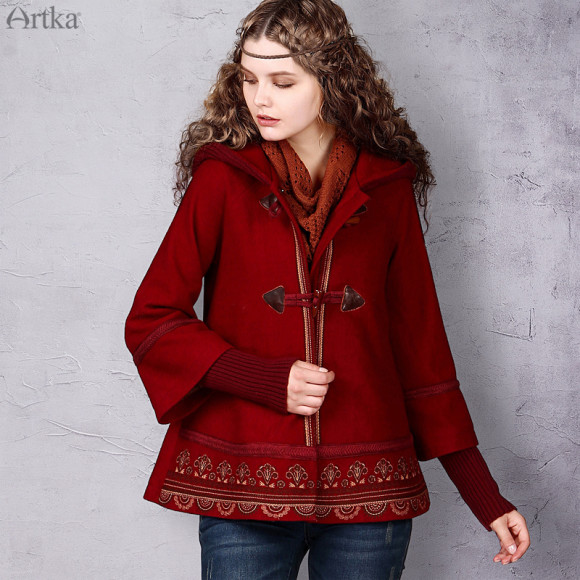 Red Embroidered Bell-Shaped Coat
Oh so pretty!!
It looks so cozy and warm!!
Sunday, January 17th, 2016 3:00 pm
Tags: Aliexpress, Mori girl, Mori kei.
Subscribe to the comments feed if you like. You can leave a response, or trackback from your own site.