Shepherd Boy Deian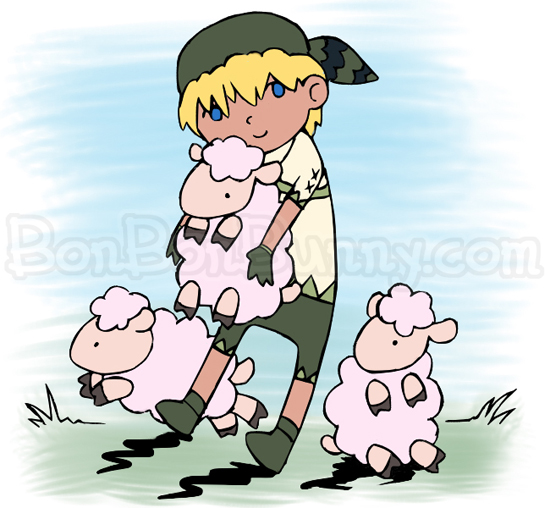 October 2008
From the MMORPG, Mabinogi, is this supercute NPC named Deian, who herds sheep but harbors dreams of someday becoming a strong warrior.
Hahaha this must have been the first time I ever drew sheep or something. 😀 They are so weird-looking compared to how I would draw them now!
Mabinogi belongs to Nexon


Please respect the artist and do not use this image for any purposes (forum avatar, signature, Web graphics, banners, any personal use or commercial gain). (Exceptions?)


Do not trace, copy, or alter in any way. Do not remove signatures or watermarks.


Do not save and/or upload elsewhere (Photobucket, Flickr, Tumblr, etc.).

Sunday, May 1st, 2011 3:52 pm
Subscribe to the comments feed if you like. You can leave a response, or trackback from your own site.