Cute Pink Recent Purchases~
Hello cute friends and followers!! о(ж ̄▽ ̄)y ☆
Today I have some photos of recent stuff I've picked up~
They are incredibly cute and pink things!
I have joined Instagram recently and that's where photos like these
have been getting posted~  Please follow me there, because
I am brand new and would love to keep sharing these kinds of things!
–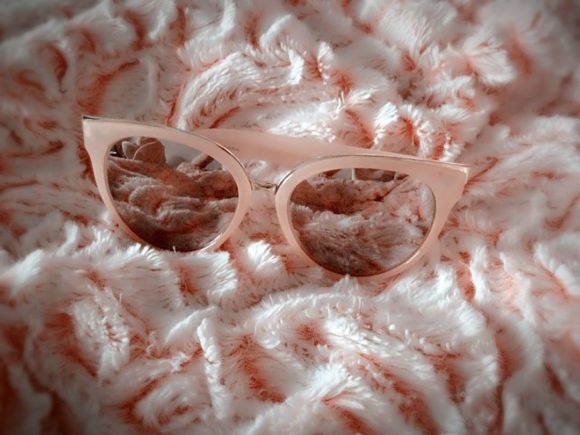 First are these glam pink sunglasses with a bit of shimmery gold
along the top~  They are from Charlotte Russe!!
I plan on being at the beach this Summer, so it was time for
some stylish new shades. ( •_•)>⌐■-■   (⌐■_■)
–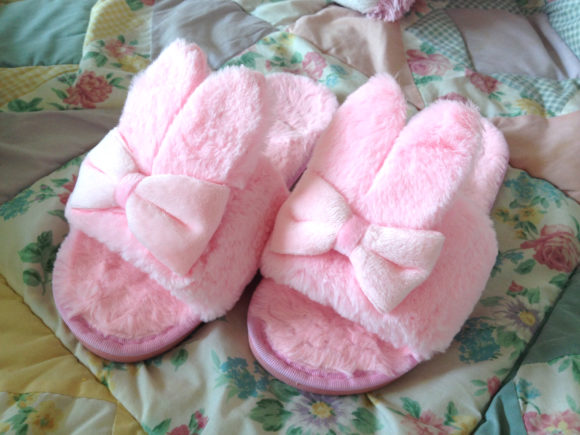 Check out these PINK BUNNY SLIPPERS W/ BIG BOWS ON THEM
they are so CUUUUUUTE!!!
These are probably my happiest recent purchase… I'm at home all day,
and being able to walk around in cute and soft slippers
is a HUGE deal for me.
They are listed here in a few different colors
if you want to check them out for yourself~
–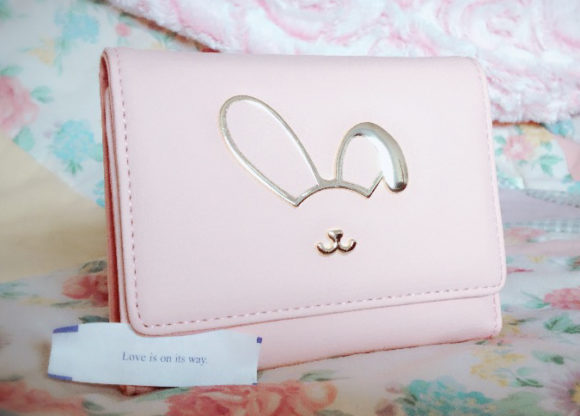 This was bought a bit earlier in the year, but it was among my photos
so I thought of including it in this post too!!
The fortune in the photo was in a cookie from the same day I received it~
I LOVE THIS WALLET!!  It is the sweetest dusty pink color,
and the bunny emblem on the front is cute while still being pretty and dainty.
It's available in several soft pastel colors + black HERE!
–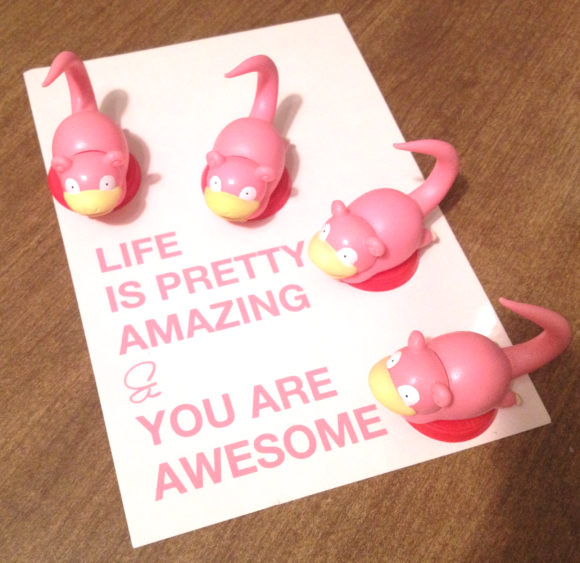 This isn't something that I bought,
but was part of a package from an awesome friend –
if anyone knows of Ken Ashcorp and his songs on Youtube??
Slowpoke is like, my fave Pokemon, because he is round enough for
Maximum Huggability, and ofc he is pink also!!
It is just cute and inspirational so I thought to include it in this post
to make you smile, too!
If you're on Instagram then check me out there for more~
–
If you enjoy this post, consider supporting BonBonBunny~
Thank you very much. 😇
🌱🌿🌸🌿🌱
Friday, June 9th, 2017 1:40 pm
Tags: instagram, kawaii, pink, shopping.
Subscribe to the comments feed if you like. You can leave a response, or trackback from your own site.