You Can Basically Become a Pastel Rainbow Unicorn with These
Whatever started the current unicorn trend, I'm incredibly grateful for it.
Finally, other people are appreciating how awesome and cute
unicorns are!!!  It's not just us!!!
A happy side effect is that now, us unicorn lovers can find
cute and beautiful unicorn products pretty much EVERYWHERE!
Here are just a few of the really popular unicorn items
that are just perfect for your unicorn collection
if you haven't picked them up yet!
–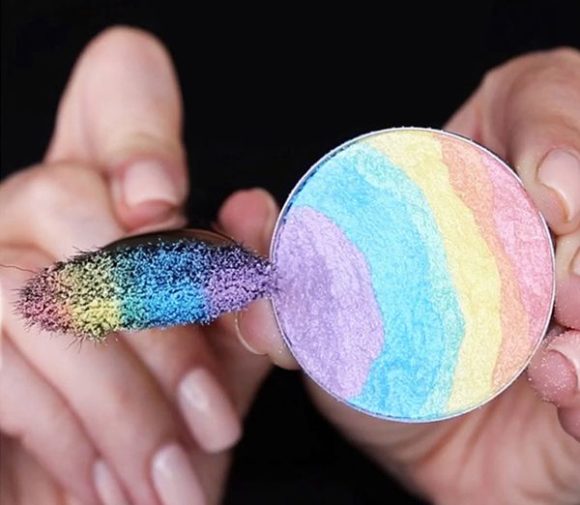 Pastel Rainbow Highlighter Makeup
This highlighter has definitely caught on,
I think every beauty blog posted about it LOL!
Who wouldn't love a soft, shimmery rainbow swept across one's cheeks?
–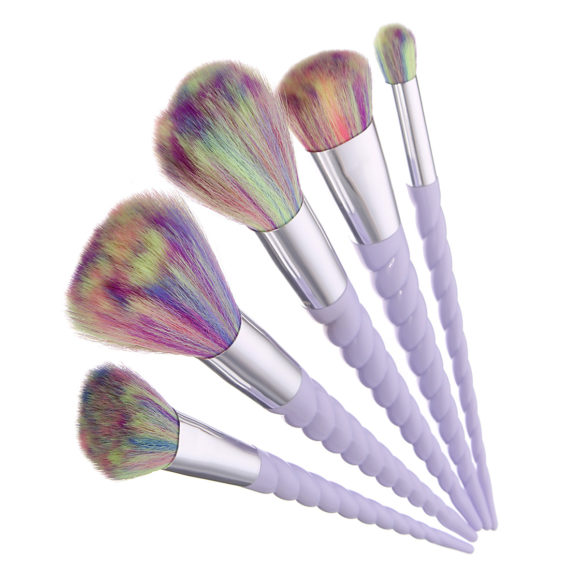 Pastel Rainbow Unicorn Makeup Brushes
There are several variations in color for these swirly unicorn horn brushes
with rainbow bristles – and this particular one is my favorite!
The lavender purple has a pearlescent sheen over it
that is very visible in one of the other preview images
when you click through to the product page~
–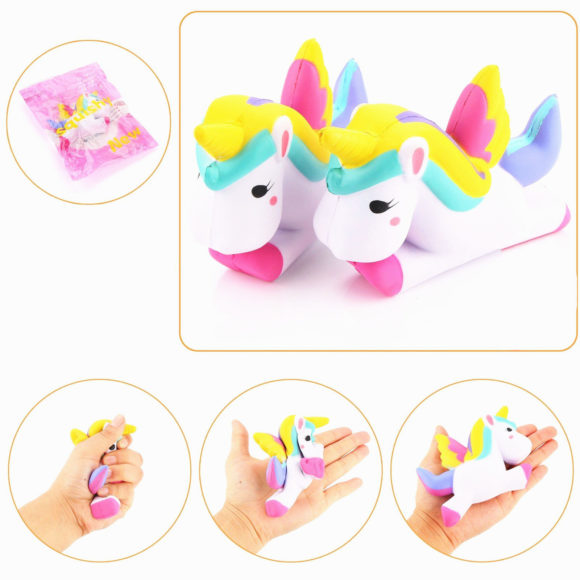 Kawaii Pastel Rainbow Unicorn Squishy Toy
Stim toys and other attention-occupying, stress-relief accessories
are definitely also a massive trend right now, and these squishy toys
have been around even longer than that!
Round out both your unicorn collection and your stim toy collection
with this pastel unicorn that is soft enough to squeeze~
–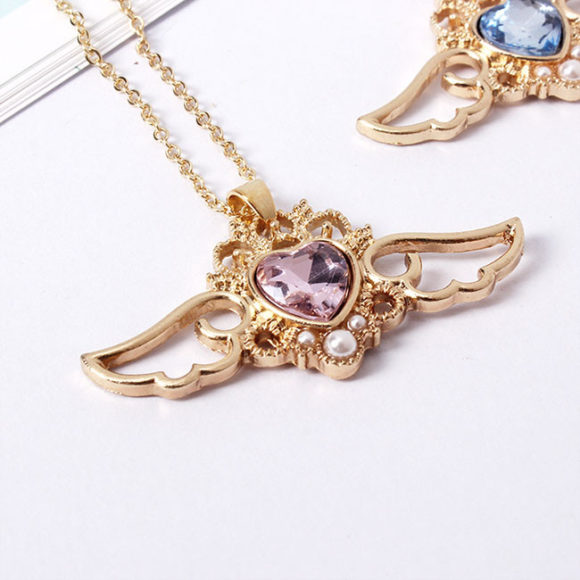 Sweet Hime Lolita Gold Heart Rhinestone Necklace
All right, there isn't anything specifically unicorn-like about this jewelry, but…
it's so beautiful, dainty, and gold, it just struck me as something
a beautiful unicorn would wear!
Channel your inner golden winged unicorn with one of these
sweet, delicate little winged heart necklaces.
–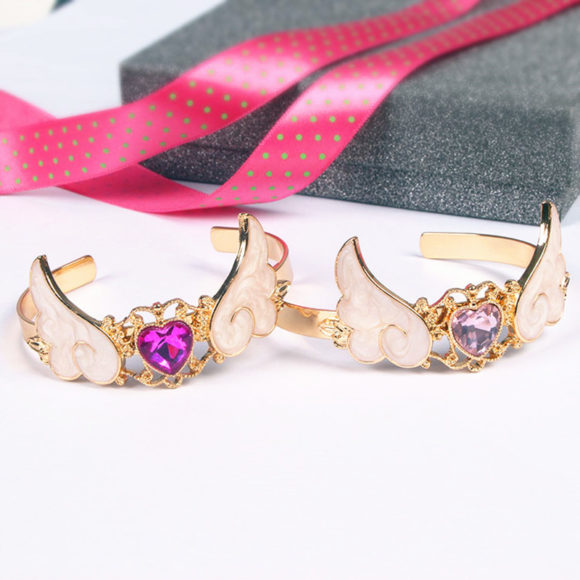 Sweet Hime Lolita Gold Winged Heart Rhinestone Bangle Bracelet
Okay, same deal as the previous piece.
In fact, this winged heart bracelet seems to perfectly match the necklace!
Wearing the two pieces together, you could easily be mistaken
for unicorn royalty~
🦄👑🦄
–
If you enjoy this post, consider supporting BonBonBunny~
Thank you very much. 😇
🌱🌿🌸🌿🌱
Saturday, June 17th, 2017 3:00 pm
Tags: gold, highlighter, jewelry, kawaii, makeup brushes, pastel, rainbow, unicorn, unicorn trend, unicorns.
Subscribe to the comments feed if you like. You can leave a response, or trackback from your own site.