Fancy Frilly Tops, Blouses, & Dresses For Summer!
These are brand new items from a beautiful brand called Storets!
Just browsing through their items, you will find SOOOO many
sweetly pretty clothes with my FAVORITE details:
lace, ruffles, and frills!!
They are all available in such soft and pleasant colors, too,
which is oh so important to me and my pastel love~
I am always on the lookout for pretty, Summery things to wear,
and so here is a roundup of some of their newest ruffle tops
and dresses!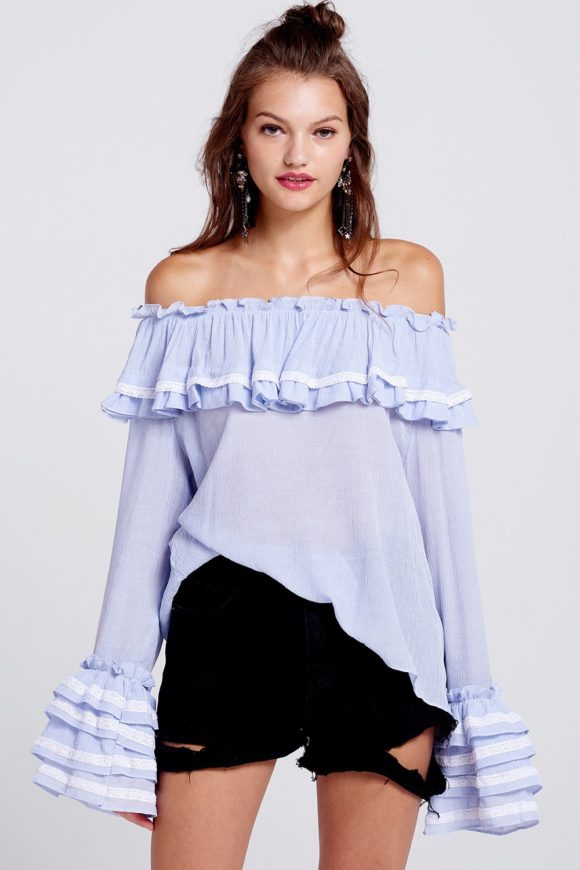 Carla Lace Off-the-Shoulder Blouse
You know, it's been so long since I browsed regular ol' online stores
(after years of mostly shopping JP brands from Aliexpress & Yesstyle, etc.),
I forgot about the thing that they do where all of the clothes have names.
Like, human names, as if they were a person.
Carla here is an awesome pale blue, with awesome off-the-shoulder ruffles,
AND GREAT, VOLUMINOUS RUFFLES at the ends of the sleeves!
–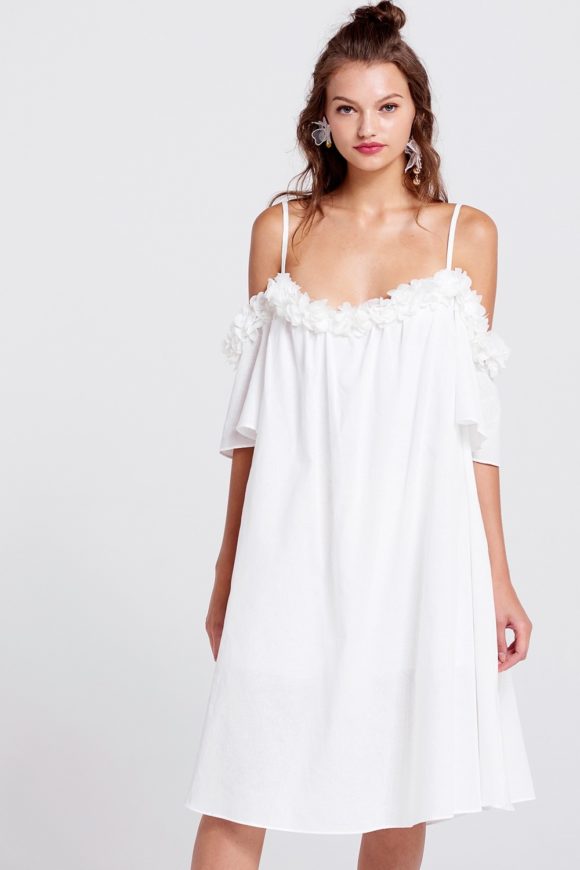 I love the fluffy, gathered, flowery look along the top of this sweet,
white, Summery dress!
When I see white sundresses, I always think they are perfect for
wearing to a picnic, or as a cover-up for your swimsuit~
–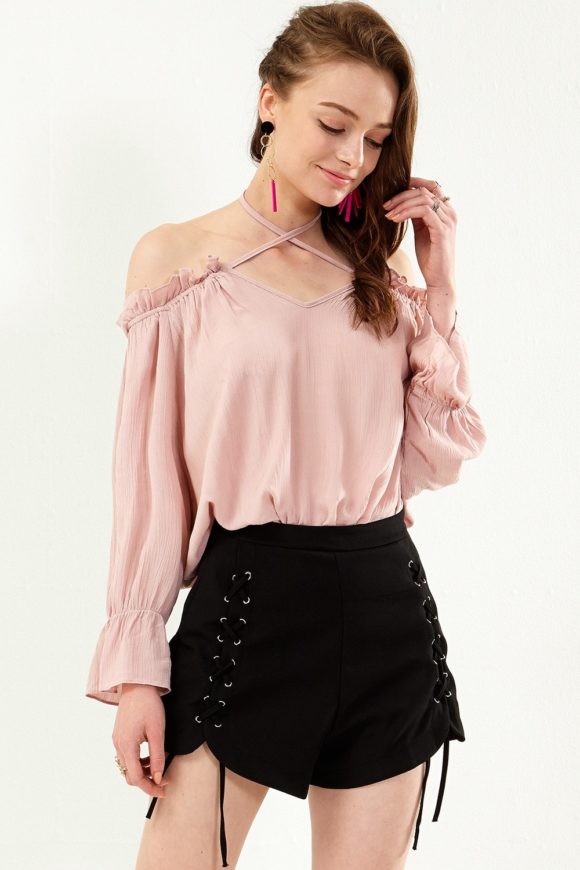 This dusty blush color is super popular right now!!
The shape along the top caused by the halter and the ruffles
on either side of it add a lot of interest~
–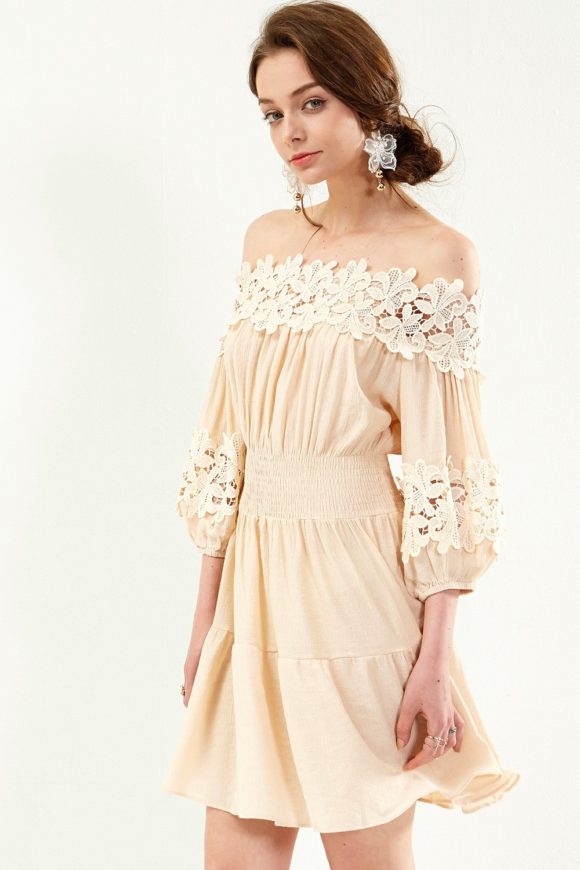 In this pale yellow color, this is probably
THE SUNNIEST sundress you can get!
And look at those BIG, LACE FLOWERS!!
–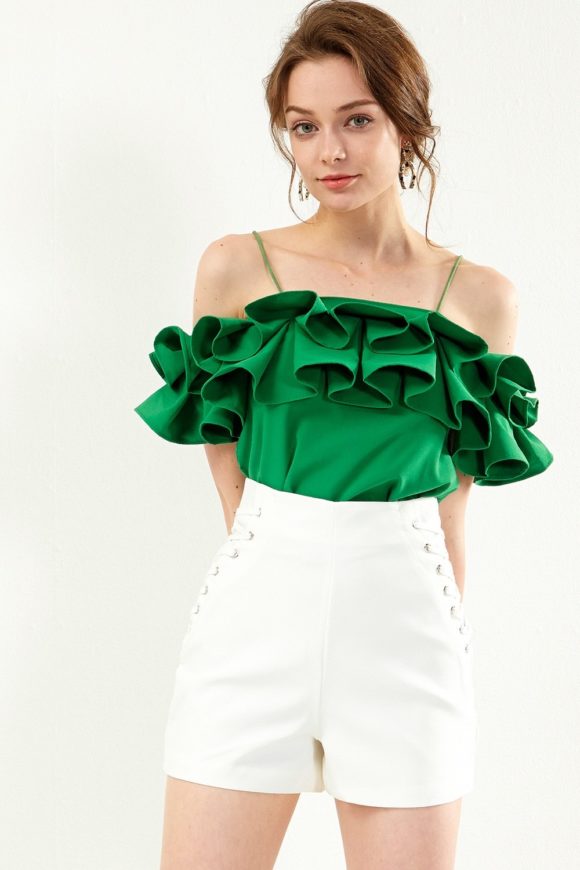 Okay, can you BELIEVE the brilliant shade of green of this top?!?
And HOW BIG those huge fluffy ruffles are?!?!
This top emphasizes the verdant green of Summer SO beautifully!
–
If you enjoy this post, consider supporting BonBonBunny~
Thank you very much. 🦄
✨💫🌠💫✨
–
Wednesday, July 5th, 2017 3:00 pm
Tags: Summer, blouses, dresses, flounce, ruffles, storets, tops.
Subscribe to the comments feed if you like. You can leave a response, or trackback from your own site.