Cute Kawaii Lolita Dresses Available on YesStyle!
Are you up for feeling MEGA CUTE AND SWEET??
Then, my dudes, this selection of soft and darling dresses
will send your dainty heart aflutter!
–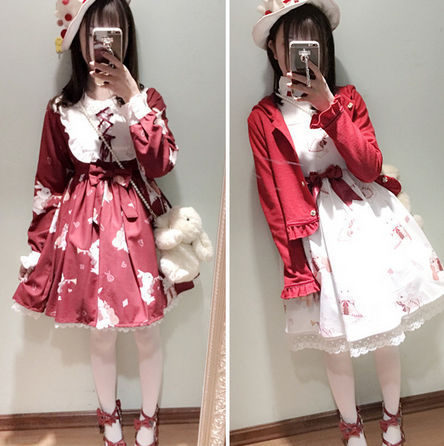 Rabbit Print Long Sleeve Lolita Dress
The print is small to see in the above image, so you MUST click through
to see the previous little bunnies that are printed all over this dress!
Wine red and soft off-white are so lovely together,
and this dress is available in both white-on-red and red-on-white.
–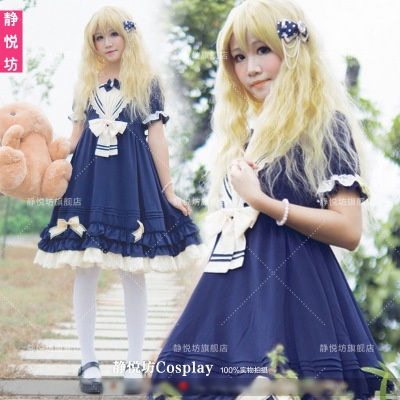 Short-Sleeve Lolita Cosplay Dress
This navy blue A-line dress has a sailor-style collar and front bow!!
This is actually available in a LOT of colors, including pastels –
click through to this item and then browse the related items
to see them all!
–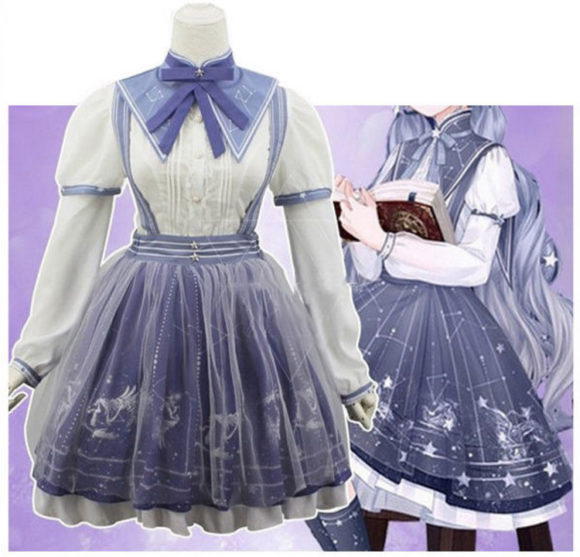 Lolita Zodiac Constellation Cosplay Costume
With the illustration of the girl beside the thumbnails for this dress,
I wonder if this is a cosplay item from dress-up games like Romantic Diary or Love Nikki?
Either way, it is a beautiful and romantic, starry navy blue dress
that just looks dreamy beyond belief!
–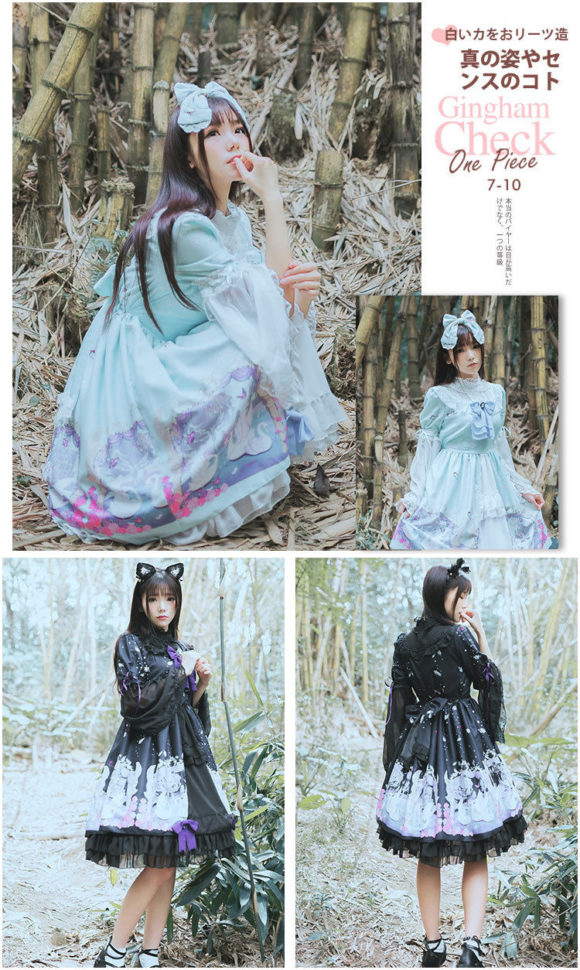 Long-Sleeve Lolita Swan Border Print Cosplay Dress
The swan illustration around the border of this dress brings to mind
a Metamorphose print of the same subject~
I love the pure sky blue color option!
–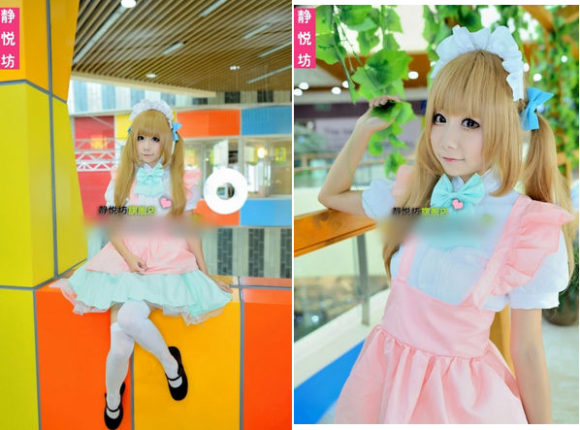 Okay, I indulged a bit and included this cosplay-y outfit in this roundup!
I just love the soft, sweet, ice cream-like pastel colors of this apron and dress together!
Y'all, I need a cute and frilly apron like this to wear around the house
for when I am cleaning and straightening up and stuff. ;A;
–
If you enjoy this post, consider supporting BonBonBunny~
Thank you very much. ☺
🔹💠💙💠🔹

–
Monday, July 10th, 2017 5:00 pm
Tags: Lolita, Lolita style, Sweet Lolita, Yes Style, YesStyle, cosplay, cosplay Lolita, cute, japan, japanese fashion, jfashion, kawaii, lolita fashion.
Subscribe to the comments feed if you like. You can leave a response, or trackback from your own site.