List of Mystery Trackers Games in Order (+ Downloads)!
It is time, my dudes, for another list of SPOOKY ADVENTURE GAMES!!
(*ghost noise* WoooOOOoooOOo~)
The Mystery Trackers series follows a club of detectives – the titular Mystery Trackers –
as they investigate mysterious and spooky happenings and solve amazing cases!
As with pretty much all of these games, the backgrounds are
beautiful and painted, and filled with gorgeous animated details
that contribute to the eerie atmosphere and fully immerse you in the world.
The series isn't conveniently numbered, so if you find yourself looking at all
of those titles and wondering where to start, this list shall point you on your way!
Follow the links to any of these to begin playing them for free!
–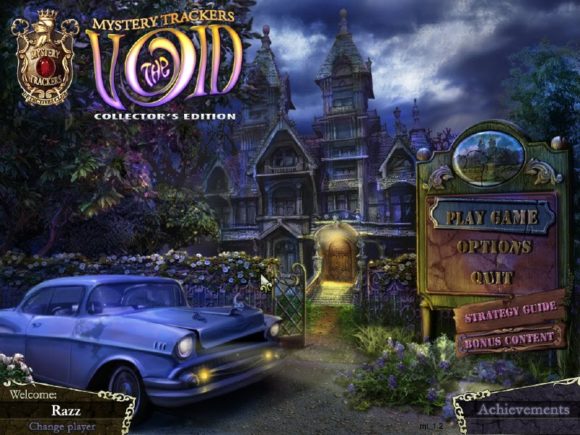 The Void family mansion used to be a gorgeous home, until Dr. Malleus Void inherited it. Legend has it that the creepy doctor spent his time doing terrible experiments in the home, and it has been abandoned for an entire decade. After 3 world famous celebrities go missing inside the house, it's up to the Mystery Trackers to go inside the house, and solve its mysteries once and for all in Mystery Trackers: The Void!
–

After a group of young students go missing, the Mystery Trackers are called in to search the city of Raincliff! Tackle this difficult case and unravel the strange mystery to save the students! Explore the entire town and discover who is watching your every move in Mystery Trackers: Raincliff! Use your Hidden Object talents to carefully dissect scenes and piece together perplexing puzzles! 
–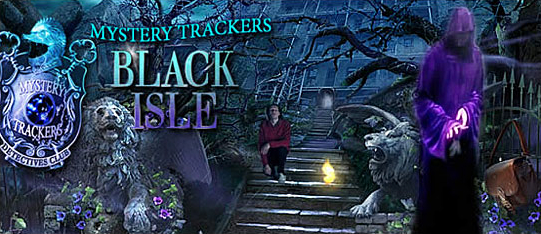 Investigate a supposedly abandoned island in Mystery Trackers: Black Isle! After a journalist is kidnapped after beginning an investigation, it's up to you to learn the truth behind Black Isle. Years ago an earthquake struck leaving the island deserted. None of the buildings seem to be damaged, however, and a hooded figure seems to be stopping people from discovering the truth. Find the missing journalist and learn a sinister secret in Mystery Trackers: Black Isle!
–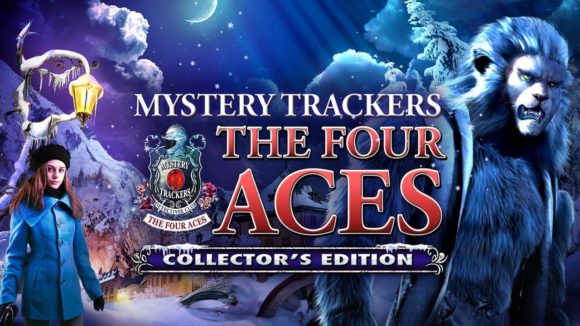 Mystery Trackers: The Four Aces
Stop a devious conspiracy in Mystery Trackers: Four Aces! The entire town of Brightfield was evacuated after a series of bizarre animal attacks. Now, strange creatures roam the streets, danger lurks around every corner and you've just landed smack in the middle of it all. As you begin to investigate, you discover that the attacks may have been part of a whole series of crimes committed in town, all tracing back to an organization called the Four Aces. But just who are the Aces and what is their plan? With the help of your trusty canine companion, Elf, you must keep digging to get to the bottom of things. Good luck out there, Detective. You're going to need it!
–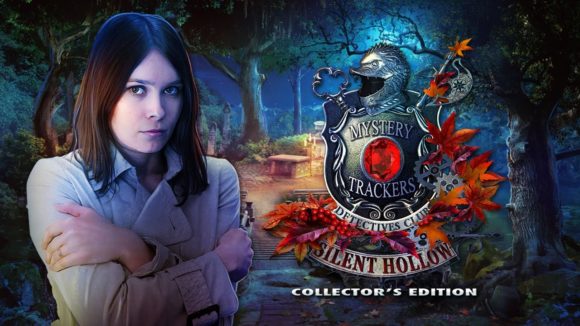 Mystery Trackers: Silent Hollow
There are screams heard in Silent Hollow… Trouble at the Mystery Trackers headquarters means you're called in to help. With a few extra abilities, not to mention your trusty sidekick, Elf, you just might save the day!
Uncover the treachery of a centuries-old turncoat in this incredible follow-up to the bestselling Mystery Trackers series.
–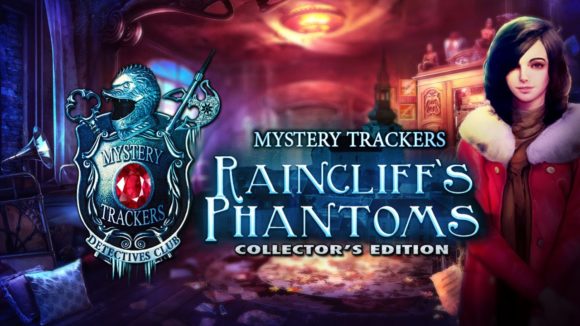 Mystery Trackers: Raincliff's Phantoms
Now you see us… now you don't. It should have been a lighthearted human interest story, but what Emilie White reported on in this abandoned town scared her witless – and now she's vanished. Nobody can say what happened to her, and only a few like you know the stories of invisible people living there are true… Return to Raincliff, where what you see isn't always what you get.
–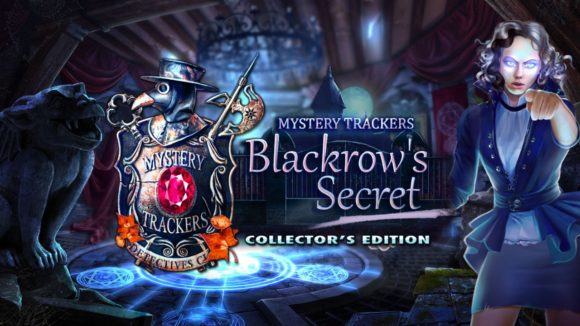 Mystery Trackers: Blackrow's Secret
It's been two hundred years since the plague swept through here… Authorities quarantined the area around Blackrow Mansion, and it hasn't been opened since. But now, an up-and-coming starlet is receiving strange threats that have drawn her straight to the quarantine zone. What is hiding behind the rusted gates of the Forbidden District? Play innovative new mini-games and explore gorgeous hidden-object puzzles as you track down the truth behind Blackrow's secret!
–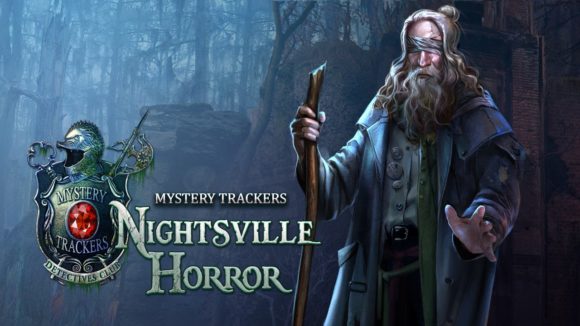 Mystery Trackers: Nightsville Horror
A young boy named Oliver's been kidnapped, and the scared citizens of Willowsville are blaming the Owl Man from their rival town, Nightsville. Long thought to be a made-up story to scare the kids, the Owl Man seems to be real… and he's coming for you…
There are loads of exciting new elements in this game, from interactive deduction dialogues to a special Foresight Mode. Your old pal, Elf, is back on the scene, too!
–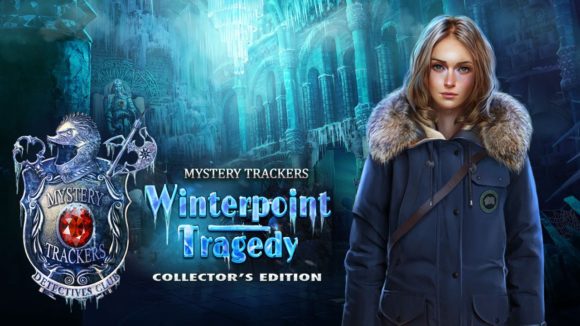 Mystery Trackers: Winterpoint Tragedy
Buried in the ice… answer a distress call at an arctic research lab where scientists have made a chilling discovery! The latest in the bestselling Mystery Trackers series from Elephant Games will challenge your notion of what it means to be human. With Elf as your polar-clad sidekick, you'll unravel the mystery of the Cold Stalkers. Play gorgeous scenes lit by the Northern Lights. A fun "area scan" feature, loads of silhouette, matching, and listed hidden-object puzzles, morphing objects, Rube Goldberg-style super puzzles, and collectibles make this a not-to-be-missed adventure!
–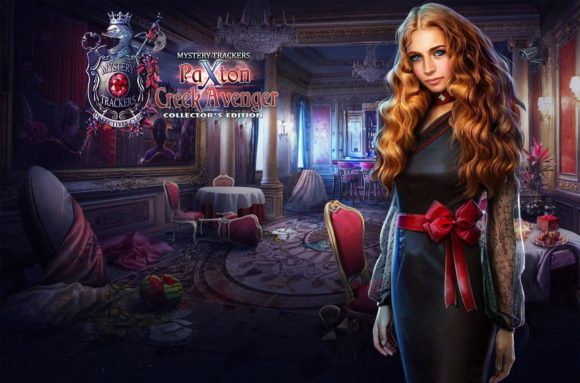 Mystery Trackers: Paxton Creek Avenger
In the tenth game in the series, Elephant Games gives you an exciting story about a masked villain who takes on the whole Mystery Trackers organization. A mystery man calling himself the Paxton Creek Avenger has terrorized a theater full of people. He's kidnapped your commander's daughter, and you've got to stop him! Luckily, you've got faithful Elf by your side, as well as an unknown ally. With their help and the use of a special thermal scanning device, track down the Avenger and find out what he has against the Mystery Trackers. Solve a variety of mini-games, including Match-3 and Rube Goldberg-style super puzzles. Search for clues in listed, silhouette, and interactive hidden-object puzzles.
–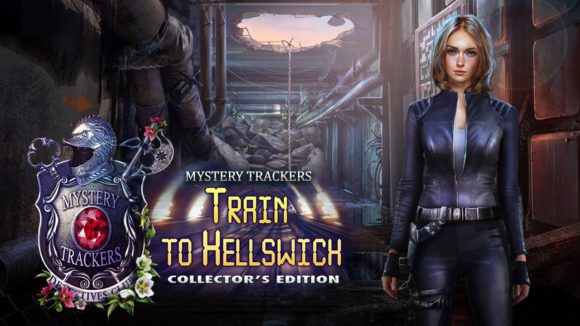 Mystery Trackers: Train to Hellswich
Elephant Games presents the newest addition to the Mystery Trackers series! Your hard work has definitely earned you a vacation. What starts as a normal train ride quickly takes a dark turn as mysterious hooded creatures start terrorizing passengers! Can you uncover what they're after and stop them before it's too late? Find out in this rousing hidden-object puzzle adventure!
–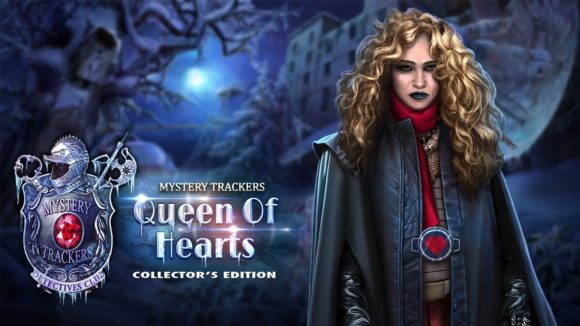 Mystery Trackers: Queen of Hearts
The townspeople of Brightfield are becoming infected by a mysterious illness and turning into monsters! This is no simple investigation as you struggle to save both the townspeople and yourself. Can you stop whoever is behind the infection in time? Find out in this spine-tingling hidden-object puzzle adventure!
–
Mystery Trackers: Memories of Shadowfield
After losing your memory during a case, you must delve into your mind to save a missing girl! But you quickly find that this is no ordinary disappearance. With rumored ghosts and monsters lurking near the Shadowfield Observatory, can you recover your memory and save the missing girl in time? Find out in this spine-tingling hidden-object puzzle adventure game!
–
If you enjoy this post, consider supporting BonBonBunny~
Thank you very much. 🤗
🍄🔸💗🔸🍄

–
Wednesday, July 12th, 2017 5:00 pm
Tags: Detectives Club, Mystery Trackers, adventure games, demo download, free game download, horror games, order of play, point and click, point and click games, spooky games.
Subscribe to the comments feed if you like. You can leave a response, or trackback from your own site.