Top 10 BEST Local Cuisine in Tokyo, Japan! 🍜
GOOD EATS await if you find yourself headed to Tokyo, Japan!
If you're dreaming of going, it might surprise you how accessible it is to stay there!
Browse some available places to stay and you're sure to fall in love~
While you're enjoying your time in Tokyo, here are 10 amazing foods to try,
as featured by Rakuten (follow the links to each one for more details
and where to check them out!).
–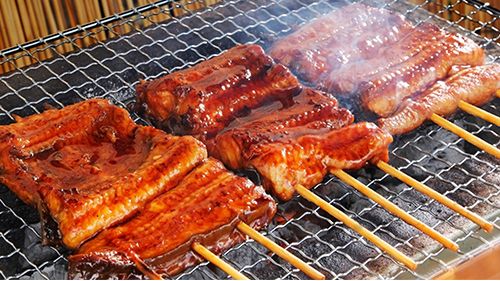 #10: Unagi no Kabayaki (Basted and Broiled Freshwater Eel)
"Number 10 is 'unagi no kabayaki,' in which freshwater eel is deboned and butterflied before being basted in a sweet soy sauce-based concoction and broiled over a grill. In Tokyo and eastern Japan, eel is put through a "steaming" process before it is cooked. For that reason, many give kabayaki high marks for its tasty succulence."
–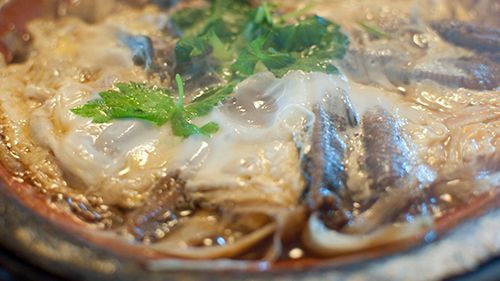 #9: Dojo Nabe / Yanagawa Nabe (Loach Hotpot)
"In 9th place is 'dojo nabe', which uses loach, or 'dojo', an ingredient that rivals freshwater eel as a stamina-boosting food. Particularly popular is an even more local version called "Yanagawa nabe," which features beaten egg and is hard to find outside of Tokyo."
–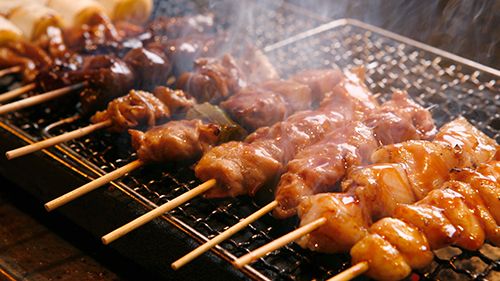 #8: Yakitori (Broiled Chicken Skewers)
"Coming in at #8 is yakitori, which is beloved by many Japanese salarymen on their business trips to Tokyo. This is chiefly because there are a lot of restaurants to be found in Tokyo with an a great atmosphere for enjoying yakitori with drinks after a long, hard day of work."
–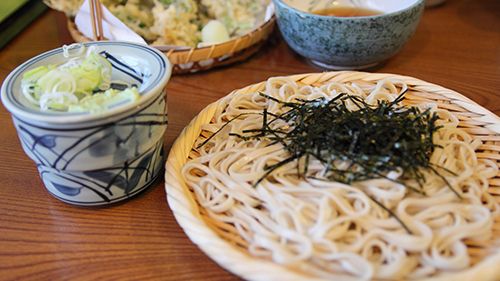 "Like tendon, Tokyo's soba noodles, which came in 7th place, are also known for the strongly flavored broth that eastern Japan is famous for. The supposedly 'hip' way for Tokyo natives to enjoy soba is to dip just the tips of the noodles into the broth, and then to savor the texture and flavor by 'drinking' the noodles without chewing them too much."
–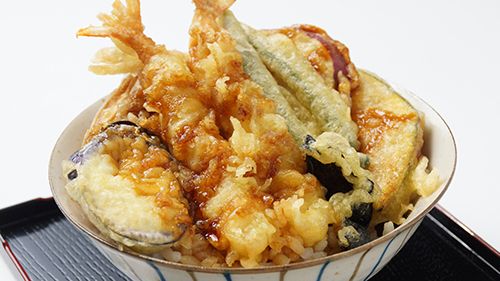 #6: Tendon (Tempura Rice Bowl)
"#6 is 'tendon,' which is tempura placed on top of rice–a common dish in Japan. However, in Tokyo, tendon is typically eaten with a strongly flavored black sauce which sets it apart from the others. The sweet and spicy flavoring is superb."
–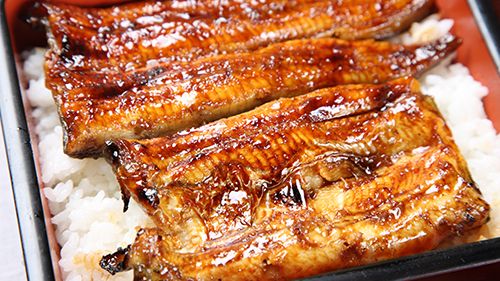 #5: Unaju (Freshwater Eel over Rice)
"In 5th place is 'unaju,' in which basted and broiled freshwater eel is served over rice in a fancy lacquer box. Freshwater eel is considered as a food that boosts stamina in Japan and unaju is often eaten as a luxury item served at receptions."
–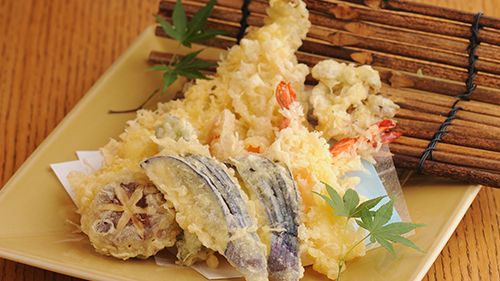 #4: Tempura (Battered and Deep-Fried Seafood and Vegetables)
"A local specialty of Tokyo, which, alongside sushi, is also an iconic Japanese food, tempura came in at #4. Tempura fans will note that the frying technique in Tokyo is at an expert level–crisp and delicious, but never greasy nor soggy."
–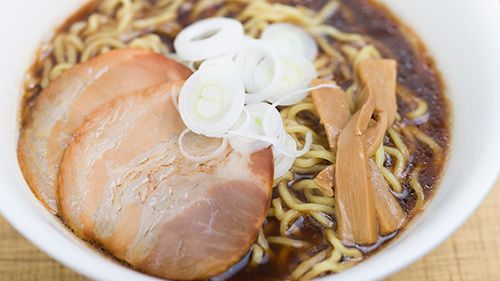 "#3 is another famous Japanese dish–ramen. For the many ramen shops jostling up against each other here, Tokyo is a 'battleground.' Ramen is seen by many as a famous specialty of Japan's capital, where all the different types of ramen from across Japan are concentrated. As such, for many, Tokyo represents the cutting edge of ramen."
–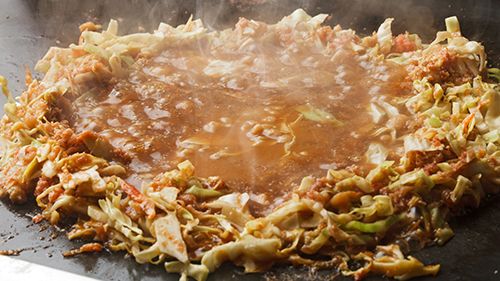 "#2 on the ranking is 'monjayaki,' which is offered by a number of restaurants in downtown Tokyo, particularly in the Tsukishima area–so famous for the dish it's also known as 'Monja Street.' Monjayaki seems a little like okonomiyaki's weird cousin–both are made with a batter and cooked on a griddle, but monjayaki has a much more liquid consistency. Part of the fun of monjayaki is that diners can make it themselves on griddle-equipped tables–its both delicious and entertaining!"
–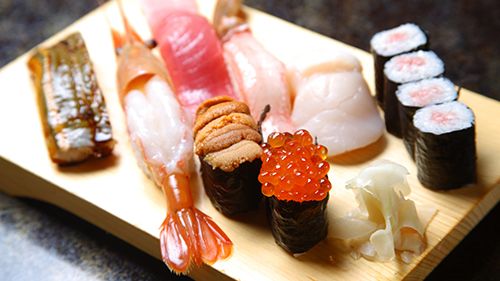 #1: Edomae-zushi (Edo-style Sushi)
"Topping the ranking is Edomae-zushi, which has become synonymous with Japanese food. Although there are many kinds of sushi, it is Edomae-zushi which the rest of the world knows affectionately as 'SUSHI.' In addition to enjoying the fresh fish and seafood from Tokyo Bay, you can also have fun watching sushi chefs do what they do best at many famous restaurants with an old-school atmosphere."
–
If you enjoy this post, consider supporting BonBonBunny~
Thank you very much. 😇
🍡🌸🍥🌸🍡

–
Monday, July 31st, 2017 5:00 pm
Tags: Tokyo, food, japan, japan travel, places to eat, ramen, sushi, tempura, travel to japan, where to eat.
Subscribe to the comments feed if you like. You can leave a response, or trackback from your own site.