Suddenly ANIMALS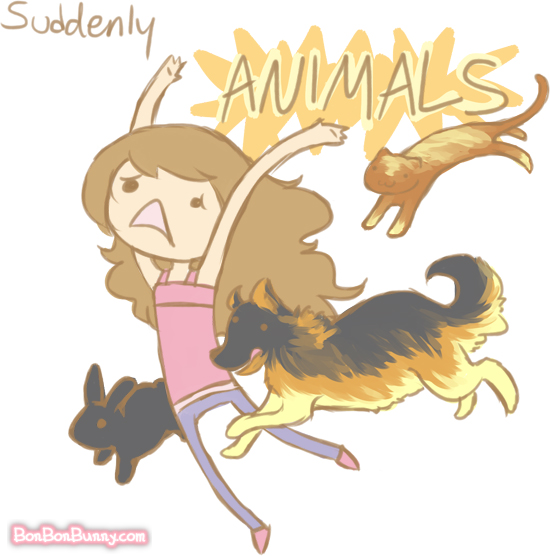 May 5, 2011
My situation today. I find myself with three animals in my care despite the fact that I have really bad cat allergies and don't really know how to take care of a dog. 8C LET'S SEE IF I CAN KEEP THEM ALL ALIVE FOR THREE DAYS.
Thursday, May 5th, 2011 4:46 pm
Subscribe to the comments feed if you like. You can leave a response, or trackback from your own site.