Frilly Layered Skirts & Stuff That are SOOOO Pretty!!
This time, I picked out some glamorous clothes that are VERY flouncy and frilly!
It coincidentally happened to turn out that everything I selected to feature is red & black. ❤️🖤❤️🖤
–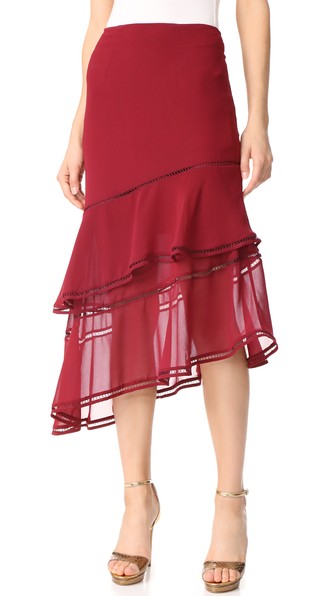 Keepsake – Lovers Holiday Skirt
Asymmetrical stuff seems to be IN lately!
I love that the bottom tier of ruffles is sheer~
It allows for extra swishy steps!
–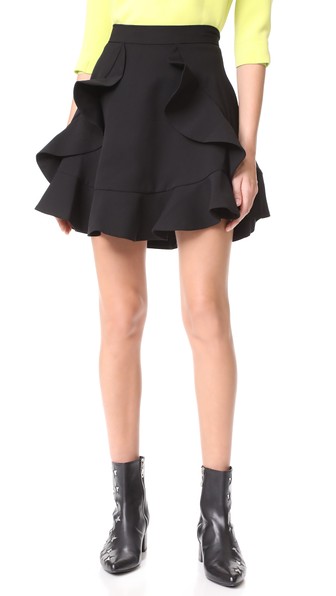 C/Meo Collective – Ultralight Skirt
LOOK at these floofs!!!
I'm sorry I just love the interesting layered ruffles on this. 😆
–
C/Meo Collective – Autonomy Bustier Top
This is a really cool shape for a top!!
And it's a deep, romantic wine red, too~
–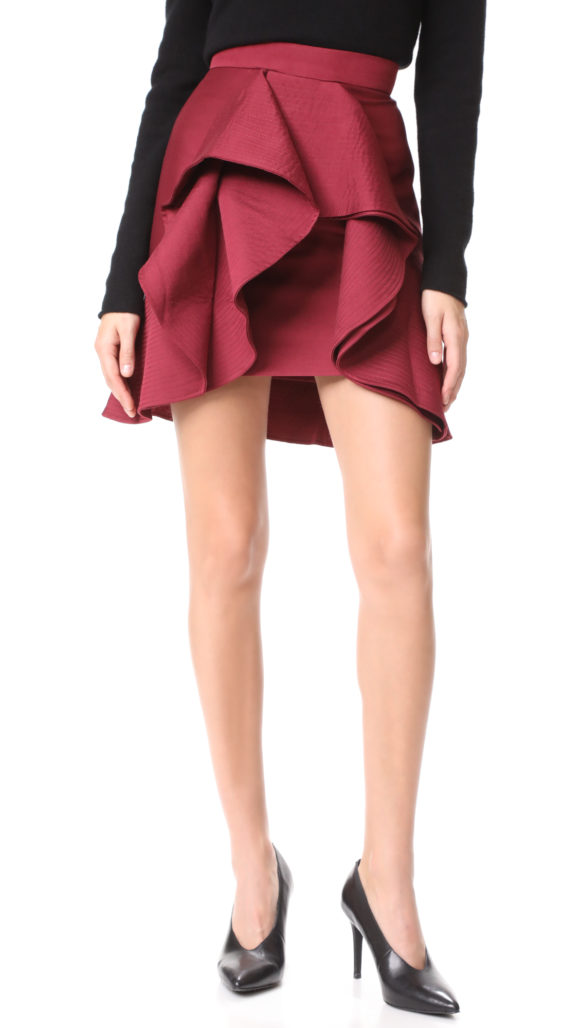 C/Meo Collective – Extant Skirt
This is another really cool and unique shape!!
There are voluminous gathered ruffles but their placement is really interesting~
–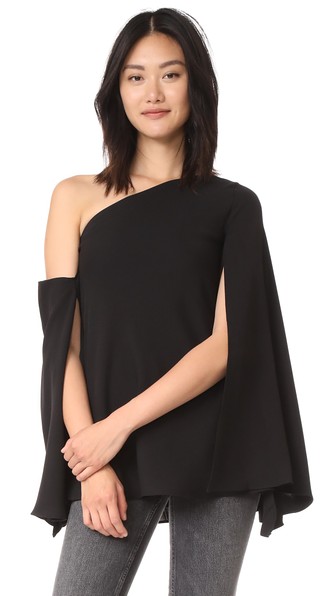 C/Meo Collective – Beyond Me Top
This asymmetrical top is SO cool!!
Maybe this isn't actually ruffly, like most of m other features of the day,
but it's loose and flowy and I think that matches, too!
–
Thank you so much for reading,
and if you enjoy this post, consider supporting BonBonBunny~
I'm so grateful for you! 💟
Saturday, September 2nd, 2017 5:00 pm
Tags: ShopBop, fashion, frilly, online shopping, ruffles, skirts.
Subscribe to the comments feed if you like. You can leave a response, or trackback from your own site.