Enjoy Cold Weather Cozily & Kawaii-ly with Sweet Jfashion Sweaters
I found some incredibly cute and (mostly) pastel sweaters while browsing today!!  As the weather gets cooler and cooler, sweet sweaters like these are appreciated all the more~
–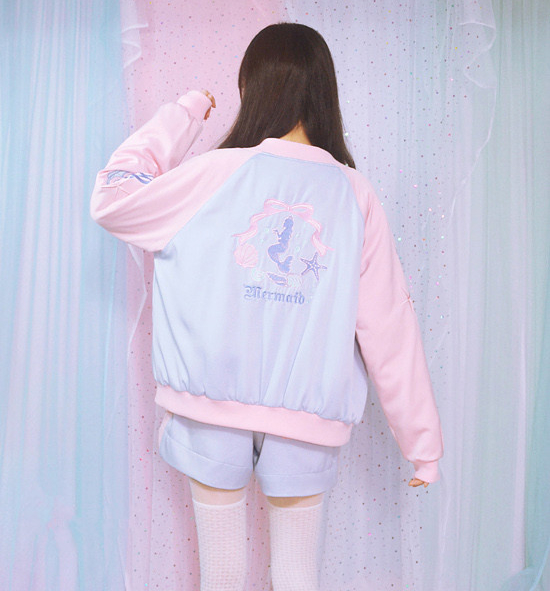 Sweet Pastel Baby Pink & Blue Mermaid Jacket
MERMAIDS!!!!!!!!  There are embroidered mermaid-y designs
on the sleeves of this jacket as well, and REALLY PRETTY ribbons on the front!
This jacket is pretty much NEEDED for pastel lovers this Fall,
so that you can keep your mermaid love strong as it gets cold!
–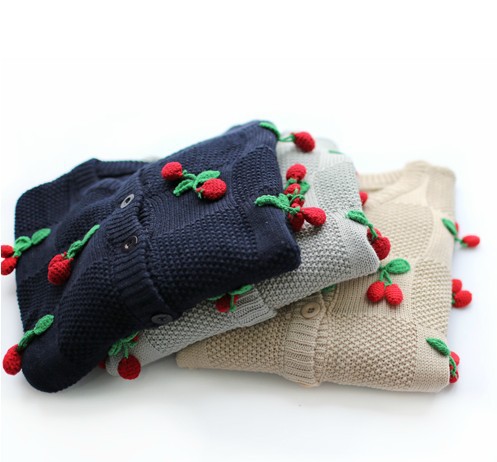 Autumn Mori Knitted Strawberry/Cherry Sweater
Although not strictly pastel, the little knitted cherries (or strawberries?)
all over these several colors of sweaters struck me as soooo cute!
–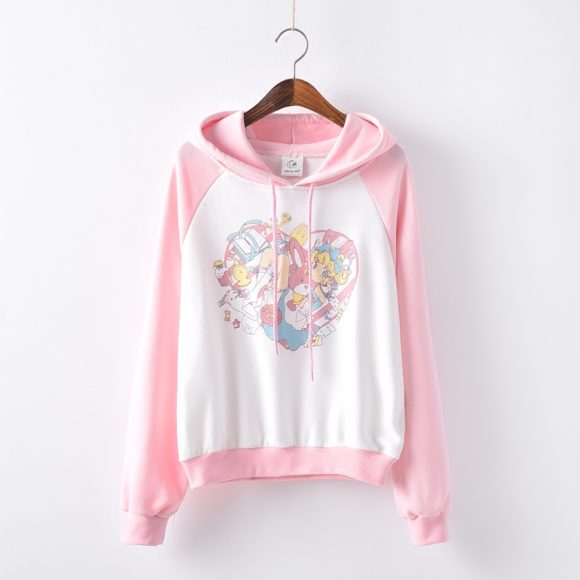 Kawaii Anime Alice & Bunnies Pastel Hoodie
OMG look at this adorable anime art!!
You can get this hoodie in baby pink or powder blue. c:
I think it's worth clicking though and looking at the listing
just to see the detail photos of the really cute art!!
–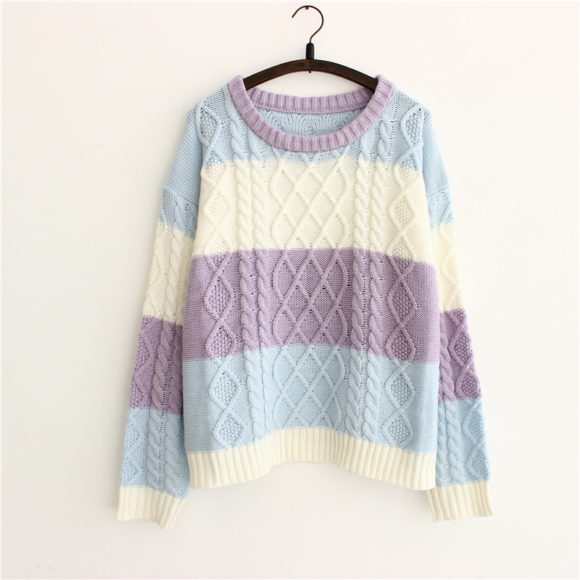 Pastel Stripe Cable Knit Sweater
This is available in a few different colors – two variations of this purple + blue
and a pink and purple one as well!
A biiiiiig comfy sweater is pretty much NEEDED to get through the Fall.
Or, at least it is, for me, because cold temperatures are miserable for me ;A;
–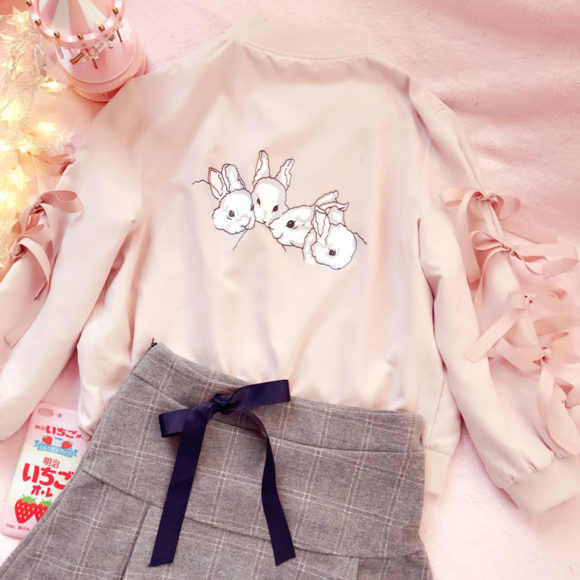 Dusty Pink Larme Ribbon-Sleeved Bunny Jacket
This very neutral dusty pink color is super common in Larme-kei!
And the bunny design printed on the back is REALLY CUTE!
But the definite point of interest for this jacket is the tied ribbons
all the way down the sleeves~
–
Thank you so much for reading,
and if you enjoy this post, consider supporting BonBonBunny~
I'm so grateful for you! 🐰
–
Saturday, October 28th, 2017 5:00 pm
Tags: Aliexpress, Autumn, Winter, fall, jfashion, kawaii, pastel, sweater.
Subscribe to the comments feed if you like. You can leave a response, or trackback from your own site.