Mikoto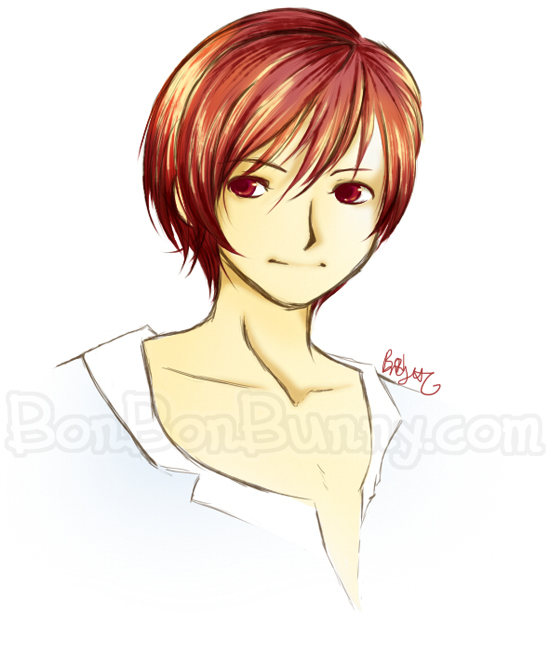 August 2010
Desudesudesu. Generic anime guy. I used my trusty ol' soft-shaded cel technique, plus random things I've learned from tutorials, plus whatever techniques felt right to do at the time.
I think that this is the first time in my life that I have ever successfully done the "all hair originating from a single point" thing.
The subject matter is Mikoto from Princess Princess; he rarely smiles like this, and don't let him catch you calling him 'Miko-chan.'
Princess Princess belongs to Mikiyo Tsuda and Studio Deen


Please respect the artist and do not use this image for any purposes (forum avatar, signature, Web graphics, banners, any personal use or commercial gain). (Exceptions?)


Do not trace, copy, or alter in any way. Do not remove signatures or watermarks.


Do not save and/or upload elsewhere (Photobucket, Flickr, Tumblr, etc.).

Sunday, May 8th, 2011 7:46 pm
Subscribe to the comments feed if you like. You can leave a response, or trackback from your own site.