Ribbon Dinosaur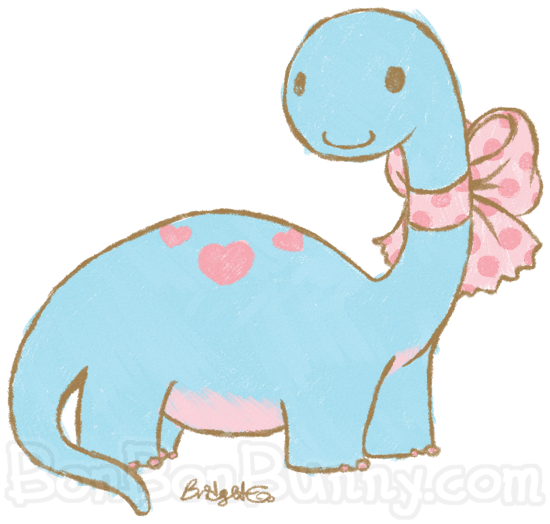 May 2011
Nerdypuffs was my 100th follower on Tumblr, so she gets this drawing of a dinosaur with a ribbon around its neck! I hope she likes it! 😀
I might do similar thank-you gifts for the places I haven't reached 100 fans with yet, like Facebook and Twitter, so hook up with me there for chances to win! 😀
ALSO you can totally request any kind of art you'd like me to draw!! Just donate whatever amount sounds right to you and pass your request along! Seriously, I would do these for a buck or two, because the happiness they bring me and my followers is priceless. ⌒ω⌒

Please respect the artist and do not use this image for any purposes (forum avatar, signature, Web graphics, banners, any personal use or commercial gain). (Exceptions?)


Do not trace, copy, or alter in any way. Do not remove signatures or watermarks.


Do not save and/or upload elsewhere (Photobucket, Flickr, Tumblr, etc.).

Thursday, May 19th, 2011 12:09 pm
Subscribe to the comments feed if you like. You can leave a response, or trackback from your own site.