New Beginnings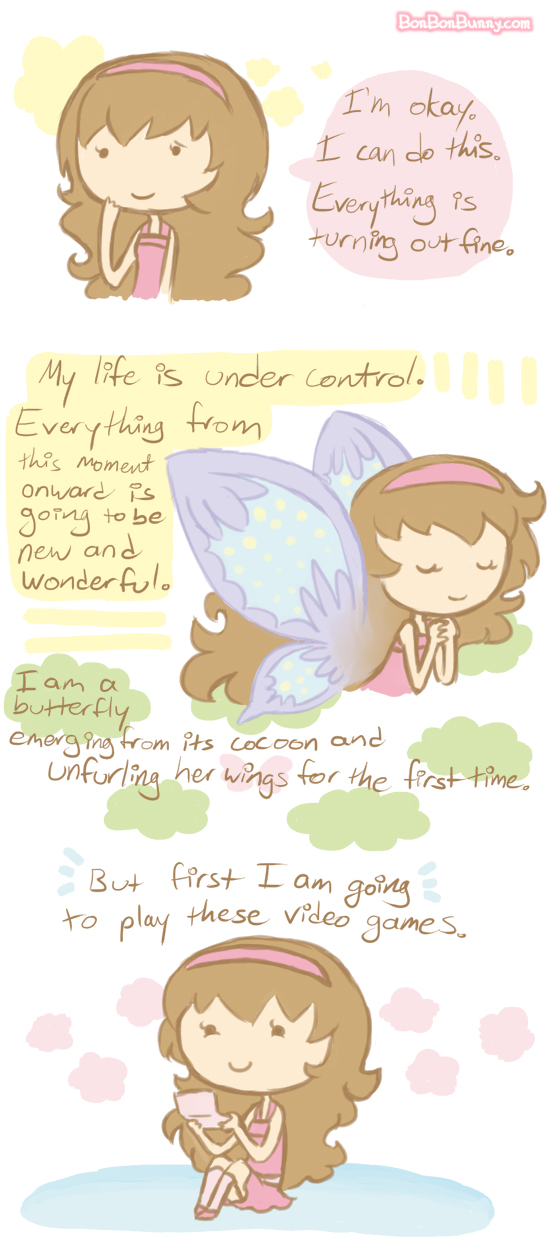 June 17, 2011
Video games keep getting in the way of accomplishing productive things! XD
This is why I haven't allowed myself to buy Pokémon Black/White yet. I just know I would spend hours with it, which just wouldn't do considering I need to get my Boutique started!
But yes, lately, it is feeling like the tumult is turning around and everything is turning out for the better. n_n
Friday, June 17th, 2011 4:04 pm
Subscribe to the comments feed if you like. You can leave a response, or trackback from your own site.